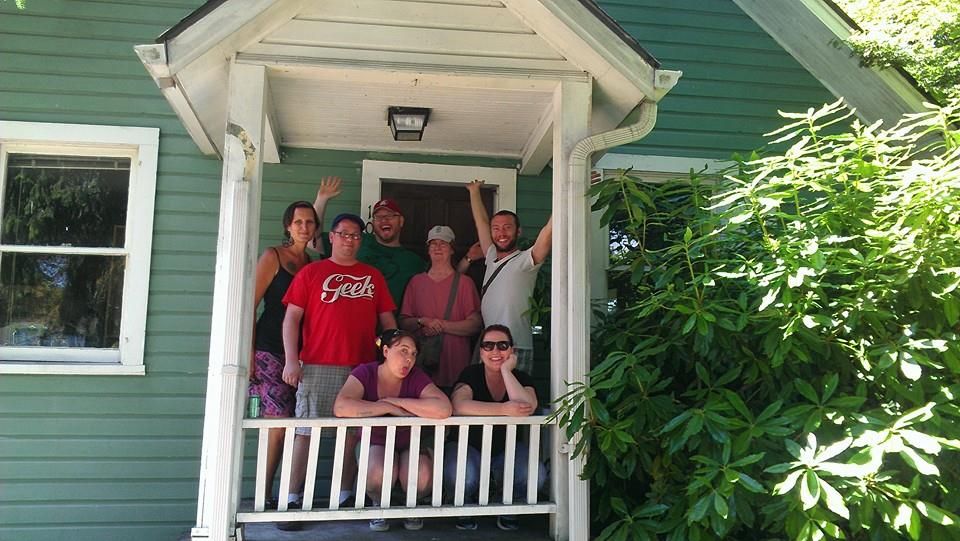 The moving party after it was all in!
After everything was in, folks all went seperate ways and my mum stuck around for a while to help us start unpacking.
Unfortunately on Sunday I didn't get as much unpacking done as I wanted to because I got hit with a migrane and was laid up all day. I also felt like a shit because I missed Raye birthday gathering at the beach. No fun. Obviously I couldn't post last week becasue we were off the grid, without cable or interwebs until the Comcast man came on Friday afternoon.
We've been working on the house through the week and after a lot of hard work today especially it really feels like hom (hanging the art really seals the deal). Check it out!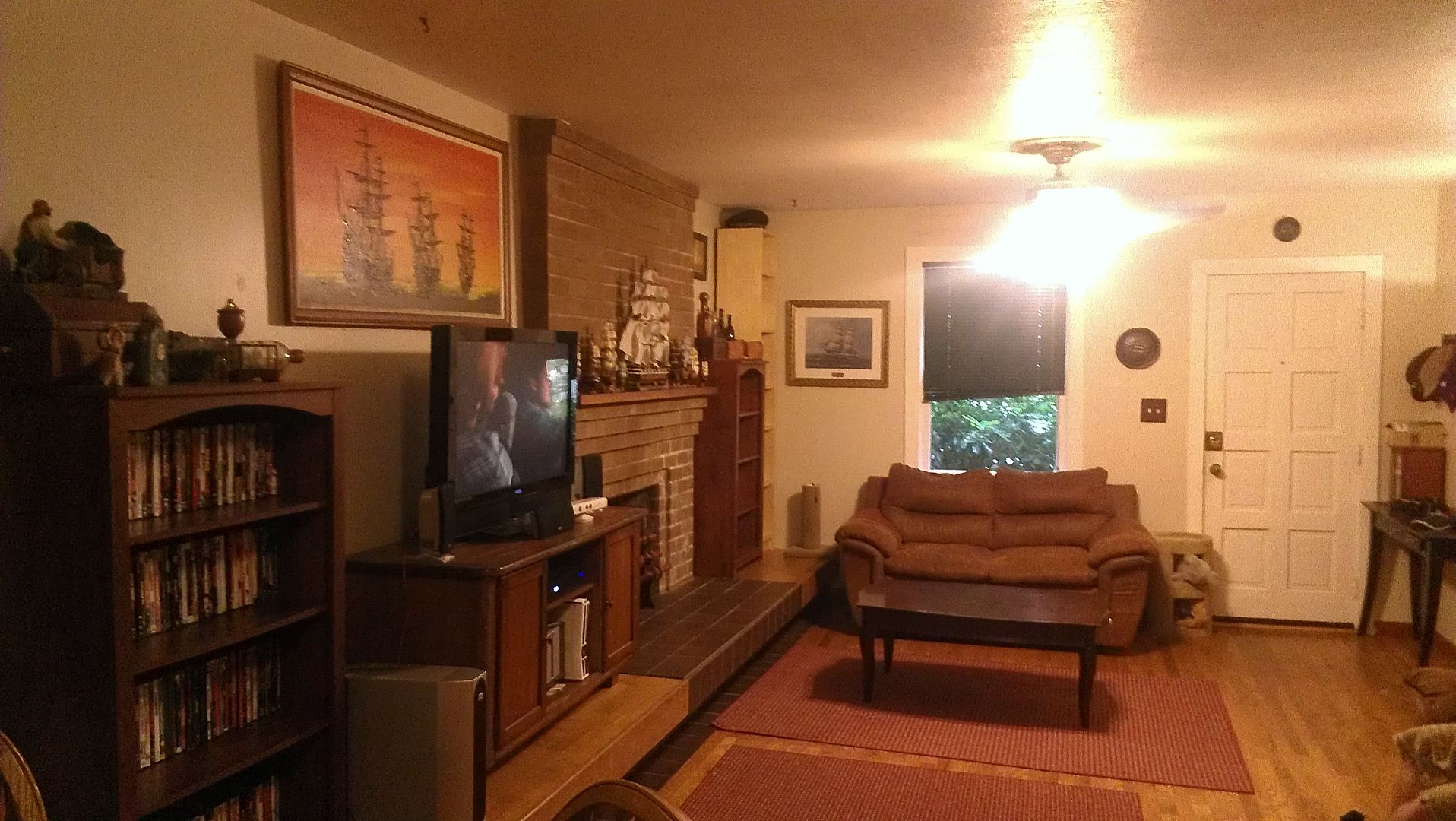 The livingroom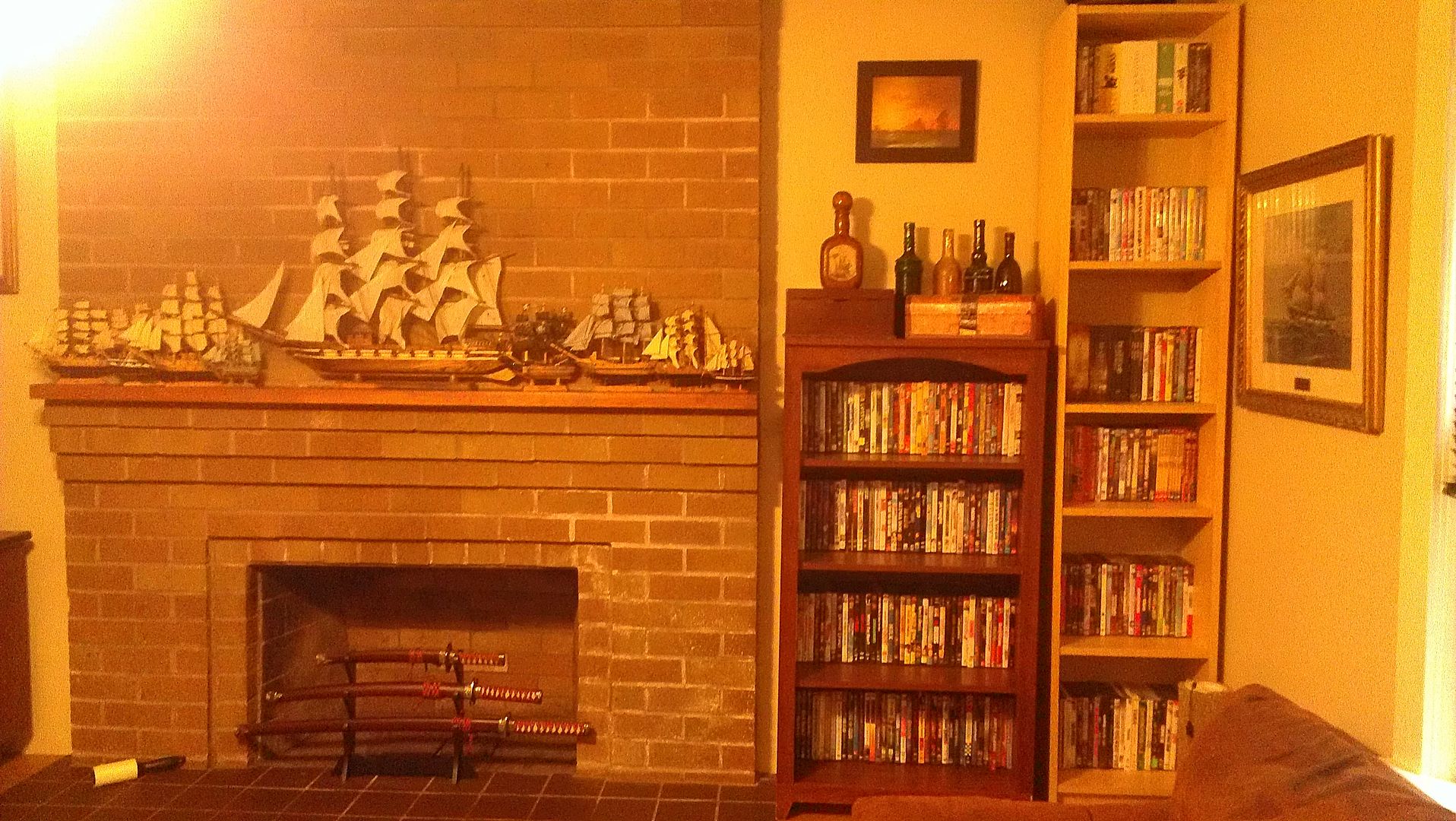 The mantle with all of Andy's ships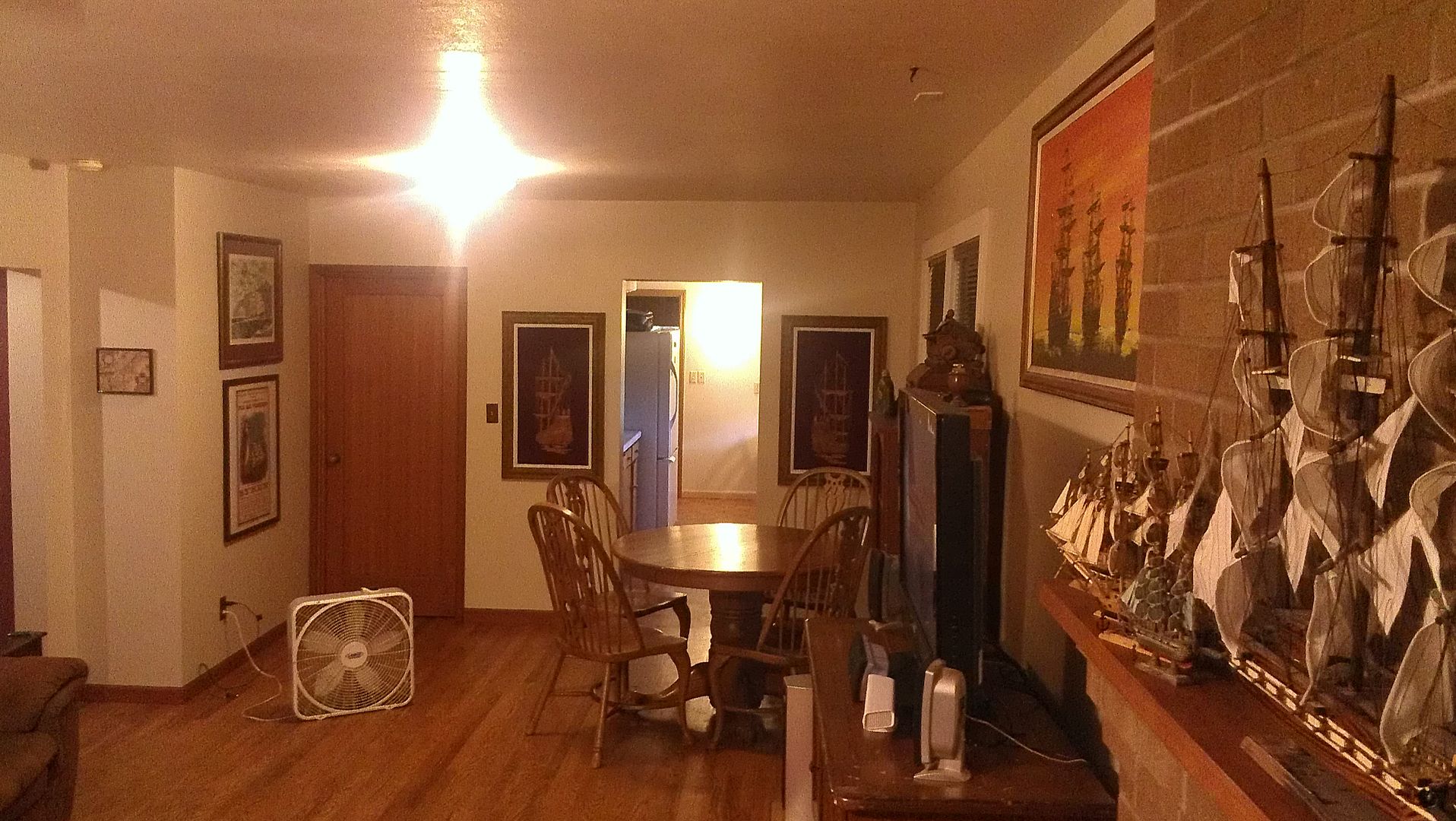 Livingroom/dining room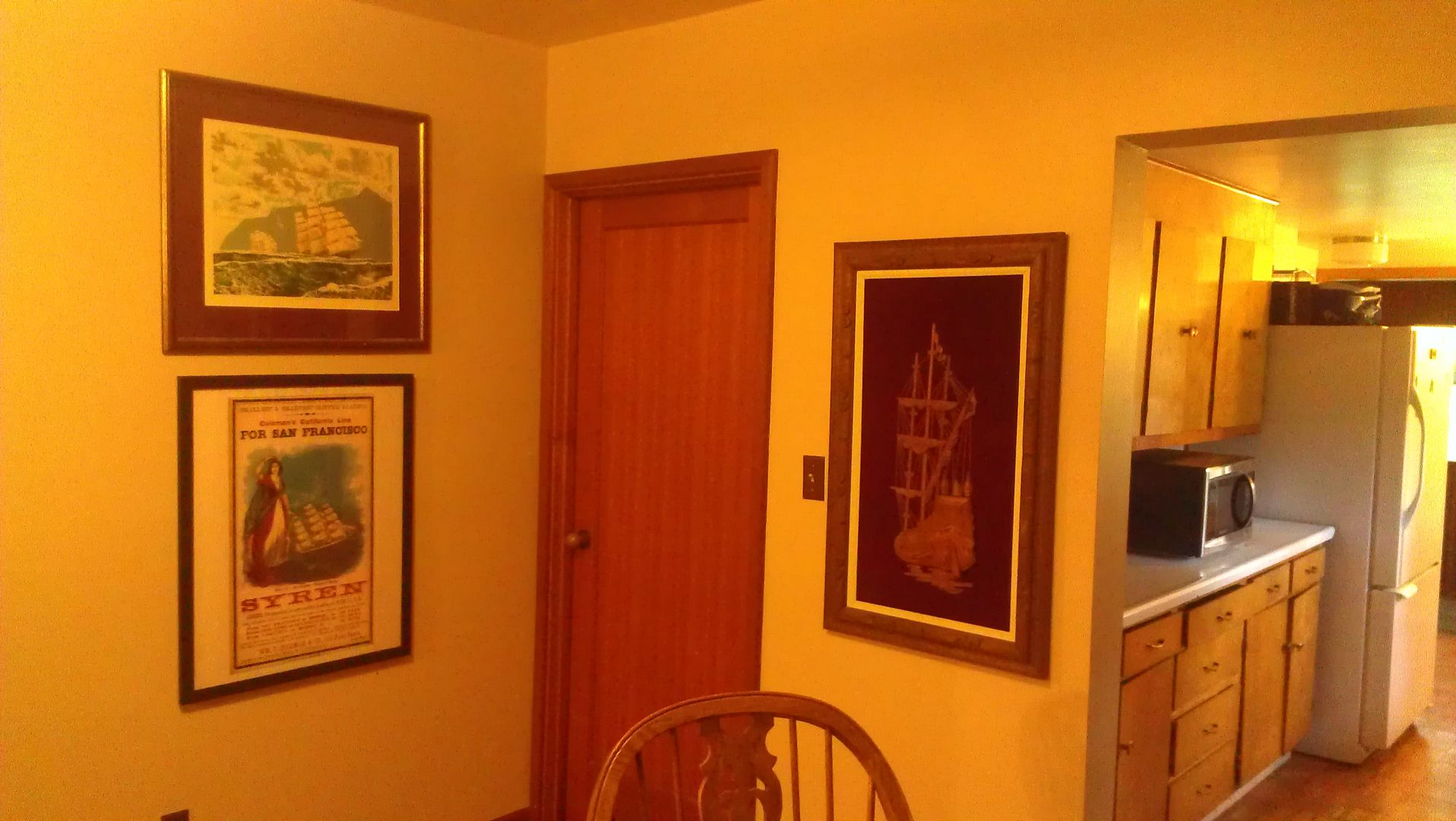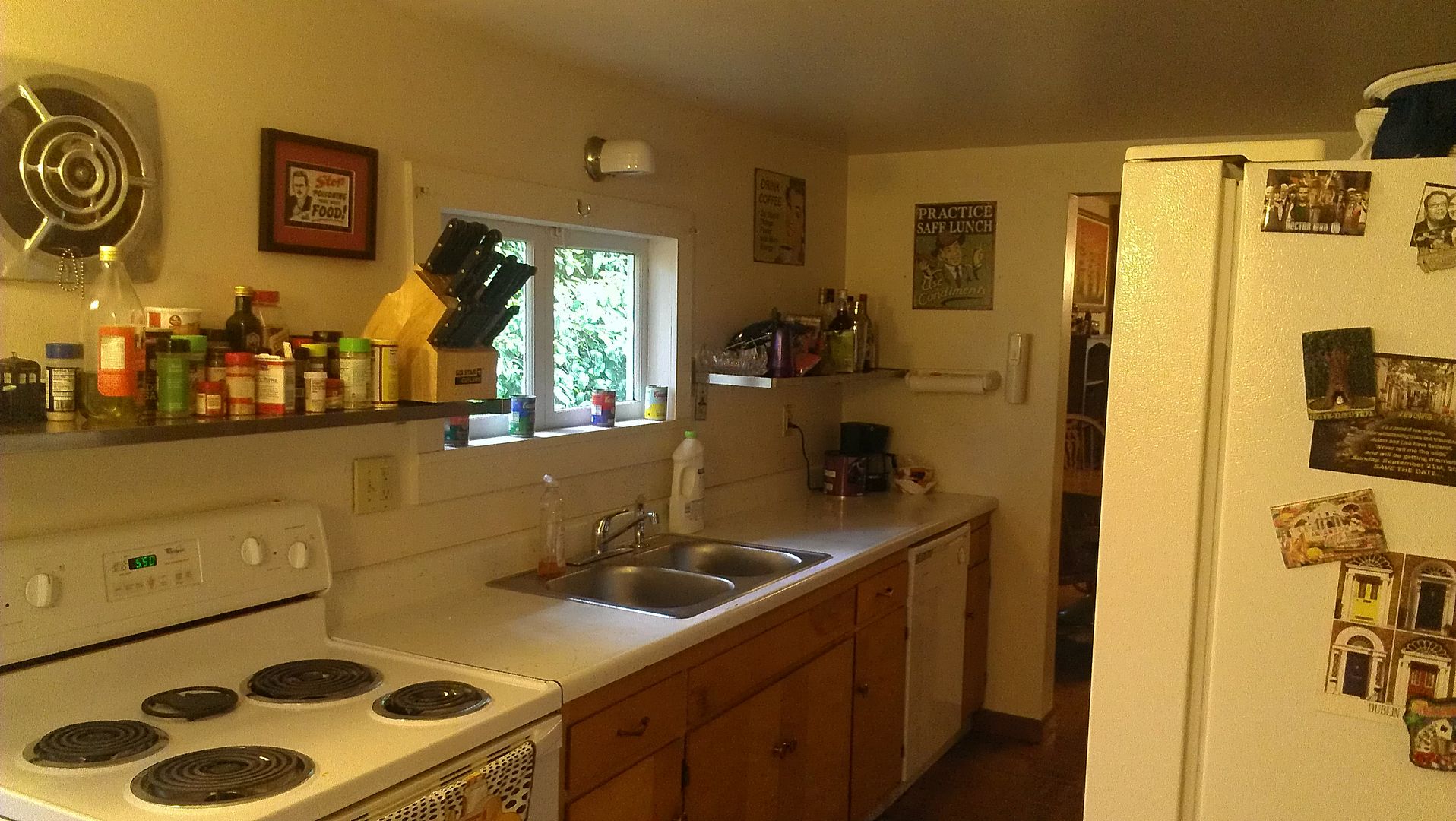 The Kitchen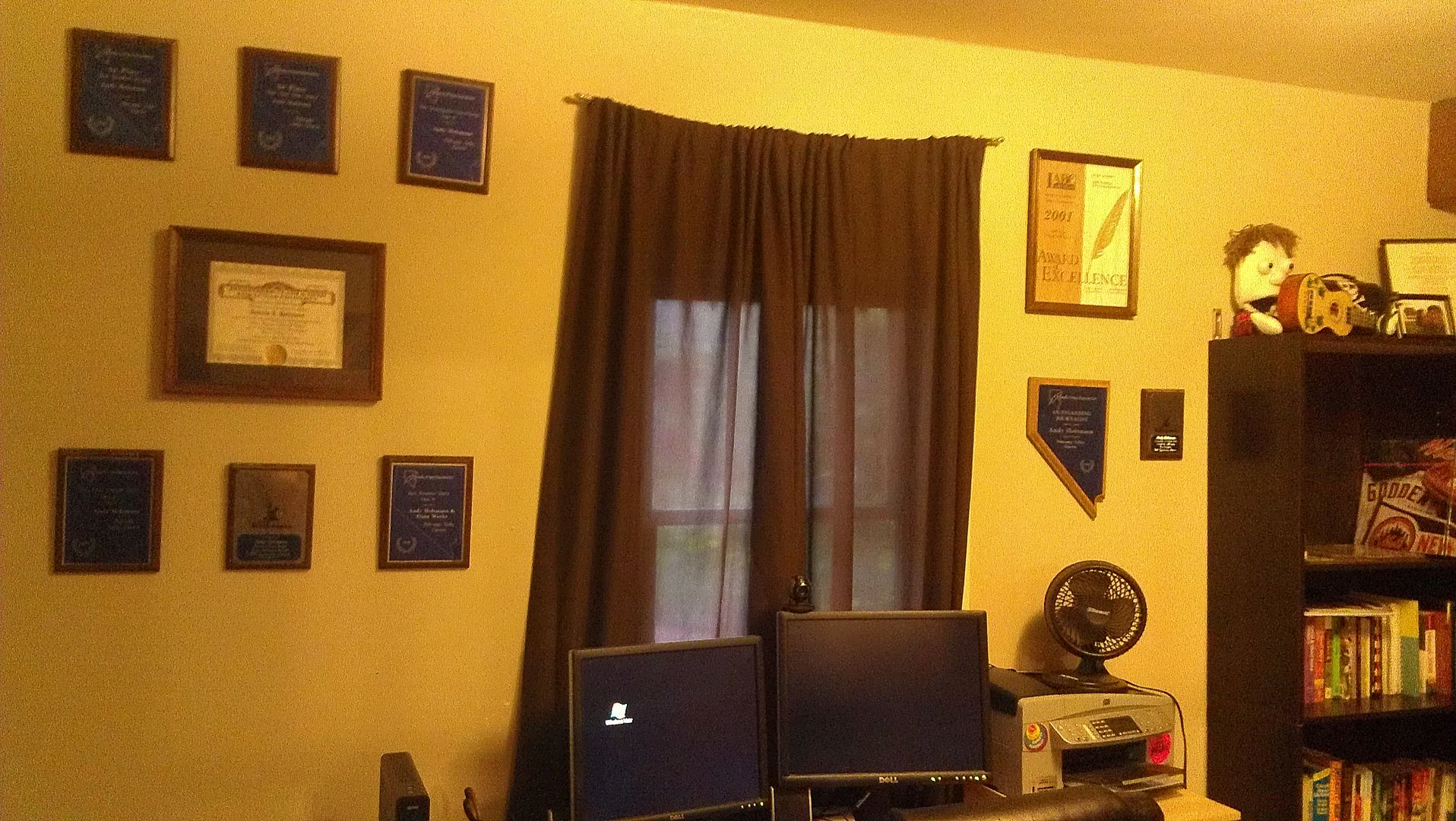 The office (Andy's side)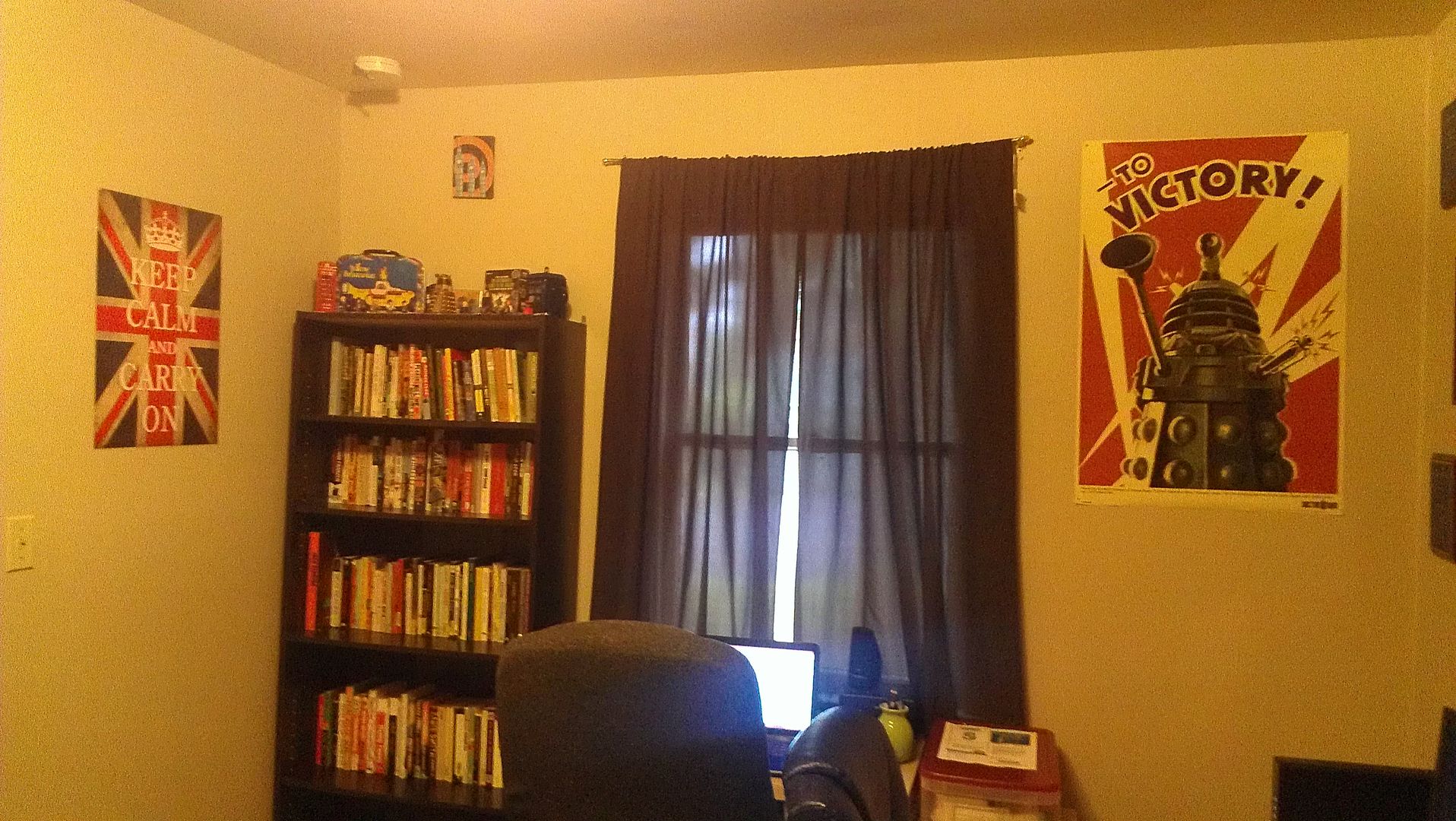 My side of the office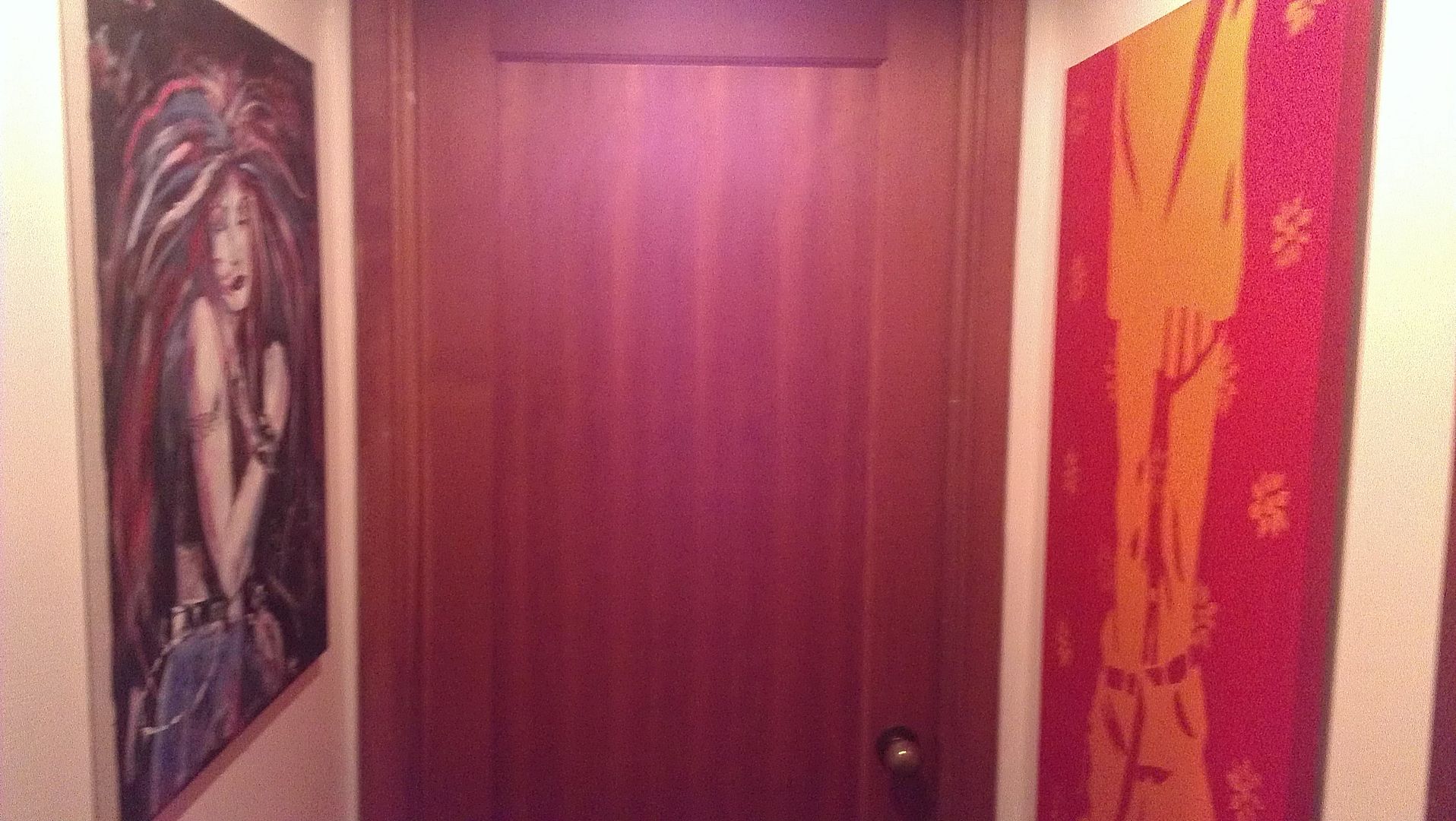 This hallway is brought to you by Ryan Allred. :)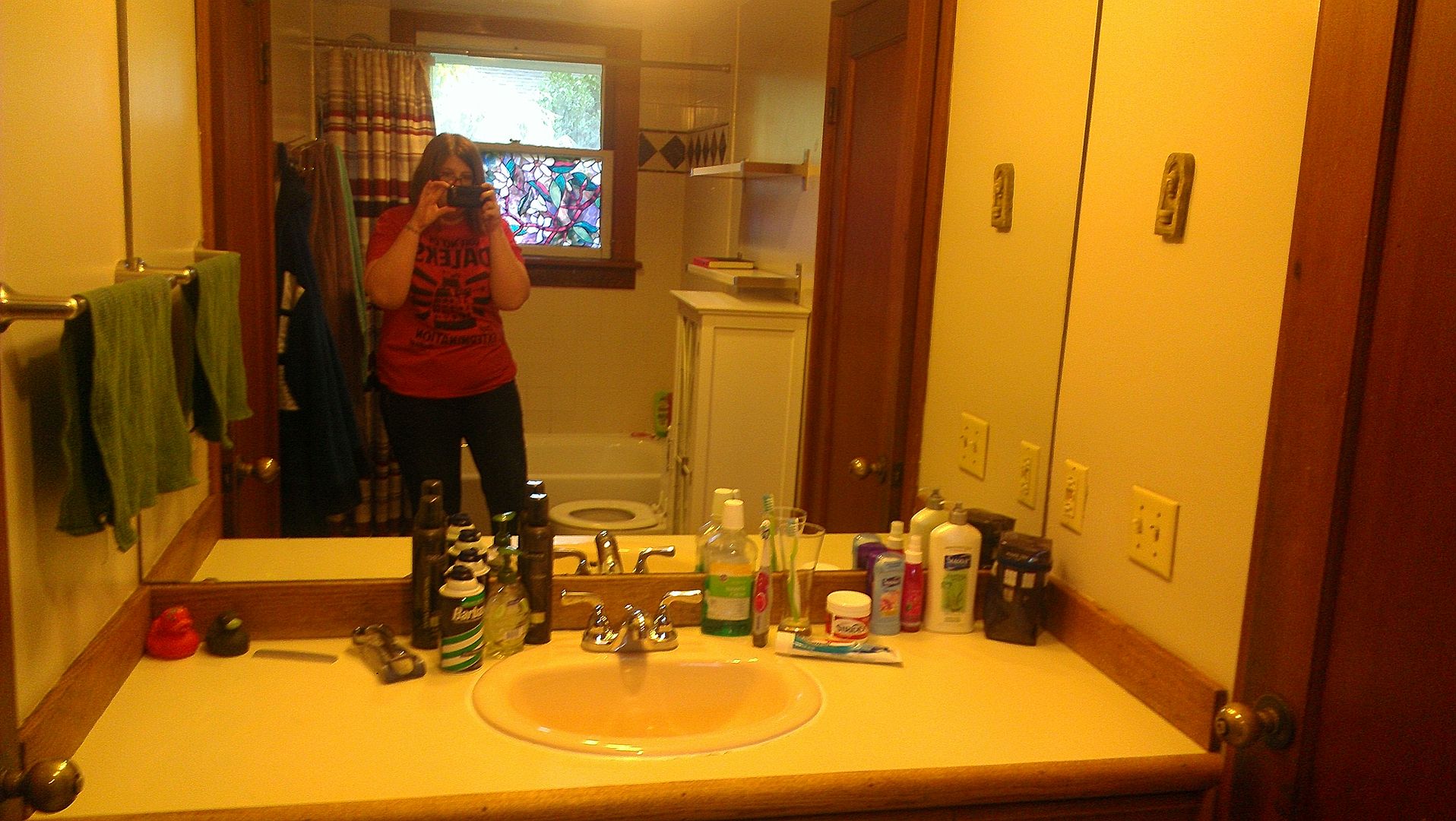 Eh, I hope this doesn't qualify as a bathroom selfie.
So there it is. The only downstairs room that isn't done yet is the bedroom so more to come. We're also in the market for a large painting (nautically themed, we're thinking an old map). Then of course there's the stoarage room to sort out and the guest room.
Otherwise this place had been MirAndy-ed. :)
So last weekend was the move. It went really smoothly. We had lots of help from Dani, Raye, Sam, Dorothy, Dan, Wayne (Andy's boss) and my mum. Dan had mad Tetris skills and we got moved in one trip.
Current Mood:

accomplished