#1
hilariously unfortunate name, Mr. Rusty Kuntz.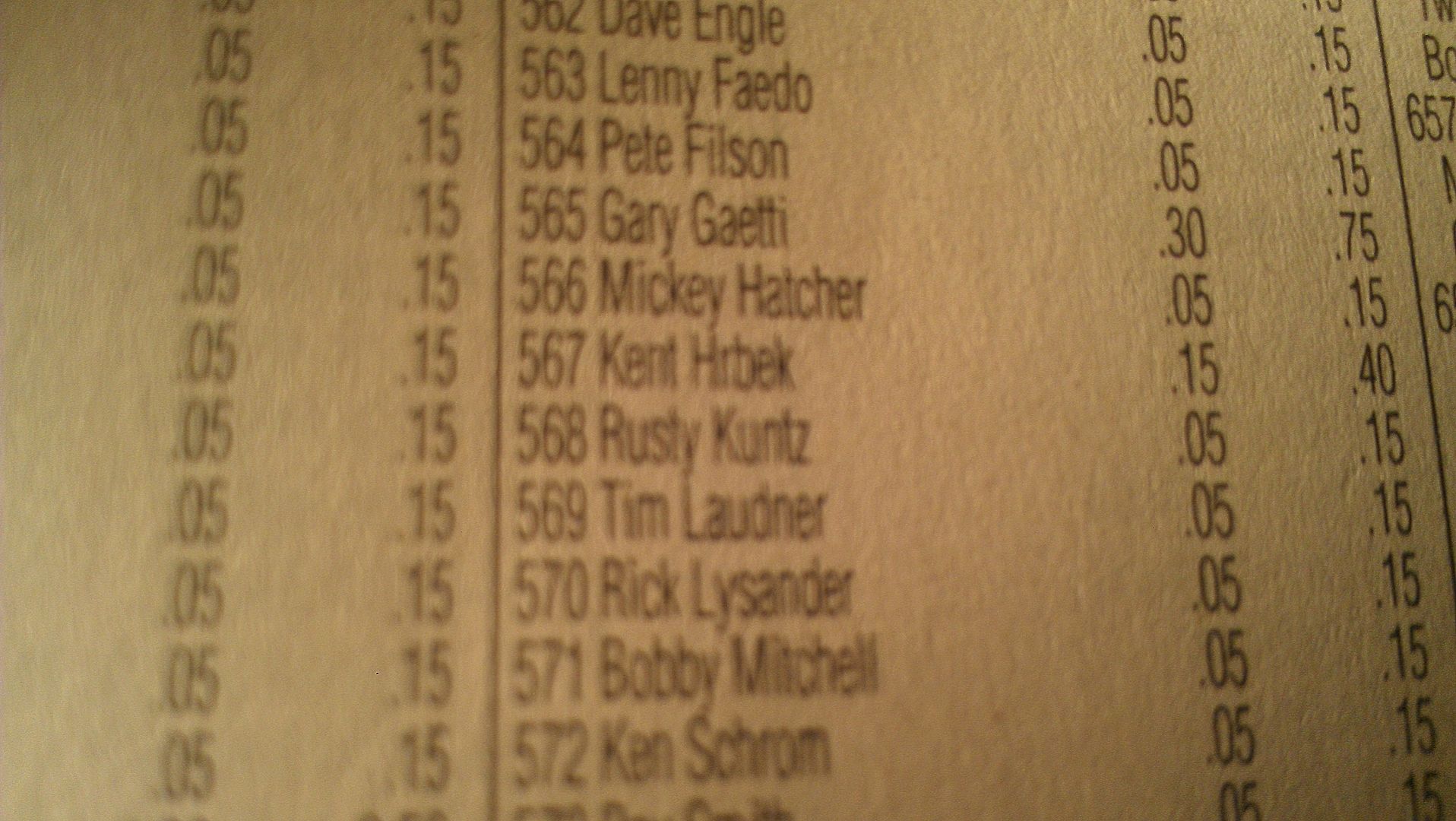 I got an elliptical machine off Craigslist weekend before last so I'm trying to get in the habbit of working out again. Enjoying getting through some things I've long wated to watch on Netflix while getting myself back in shape. Trouble is weeks like this one where I'm not going to be home any evening. That and the knob for the resistance doesn't work and I need to figure out how to fix that before this gets too easy.
It's been super busy at the day job. There was a big board meeting on Thursday and Friday of last week that had kept our office busy in the weeks leading up. I realized how many hands there already were in the pie and took the stance of staying out of the planning but making myself avalible and happy to help wherever I was needed, which seemed to work and, for the most part kept me out of drama. My volunteering got me a last minute field trip on Thursday. I got to go out with a coworker in a company car and run a bunch of last minute errands all over Seattle and we actually had a blast, giggling and joking around most of the time. The whole two day event itself went pretty well, acutally. the drama washed away for the most part and everyone worked as a team to get things done. I'm glad it's behind us and the three day weekend after it was much appreciated.
Andy's health issues persist. In his blood test they said he had a high white blood cell count so they put him on antibiotics but whatever infection he may have had, it was apparently unrelated to the pain in his side. So the next step is at CT Scan. Andy's mystery ailment brings him yet another step cloer to being like a patient on House.
We had a lovely Valentine's day. We went to a fix pris dinner at Palasades, or rather in one of their smaller private dining rooms. There was a jazz band and 5 amazing courses, a view of the sunset one way and a view of the city the other way. It was just lovely. The food was of course all yummy. For Andy, I ate some mushrooms but still thought most of them were yucky so I couldn't win the bet of having Andy as my slave for a day for eatting all of them. However, I think I'm officially sold on truffles. Trust me to like only the uber expensive thing of the mushroom family.
We drove by the Magnolia house this weekend, or rather, we drove by the lot where the Magnolia House once stood. It is gone, it's now a hole in the ground. Kinda sad. Our first house together is gone. Luckily, I'm quite happy in the current house. I wonder how many homeless squatters they had to kick out when they finally tore it down.
I know this is kind of scattered as far as blogs go. I'm just trying to talk about the things of note of the past few weeks.
A handfull of us are going down to Portland in March. Andy and me, Raye, Rob, Dani, Lindsey and Sam. I'm really looking forward to it. It will be Dani and Andy's first time doing PDX, well and Rob's too, of course. I look forward to all the shenannagins that are in store as well as taking Rob to Powell's Bookstore! Hopefully I won't be as hungover as I was last time but who am I kidding I say that every time. Also looking forward to a roadtrip. Andy got a new radio for his car this weekend and I got him sirius radio subscription for a Valentine's day gift. We are good to go!
QC is around the corner. I'm sad becasue a handful of my closest friends wont be there to see the show. There goes a third of my audience. However we got a super awesome panel with a big draw name so I'm pretty stoked, but of course nervous as hell at the same time, as usual.
Okay not the most cohearant update but there it is.
Right, then. I've been absent. What's been happening? Well it's been busy in the wrold of Mir. There's been lots of emails (QC, planning) and house work and projects taking my time. One of the projects that had been keepoing me busy last week was Andy's baseball card inventory. A lot of equations to program into spreadsheets and reading alloud the worth of cards from a book while Andy entered them into the spreadsheet. On the plus side, ran across some funny names including the creme de la creme,