Questionable Conetent
Last week, after Portland, I gave myslef a 3 day work week, taking Monday off to do home stuff (laundry, etc.) and Friday to do QC stuff, so naturally that week went crazy quick as we pulled everything together for the show. And when I say we were pulling everything together, I was also being pulled in a million directions, on the one hand there was getting all the questions ready, there was putting the finishing touches on the shiny new website to debut the day of the Friday show, there was the prizes to get and cross promotion. Once again the shows and the panelists were were funny.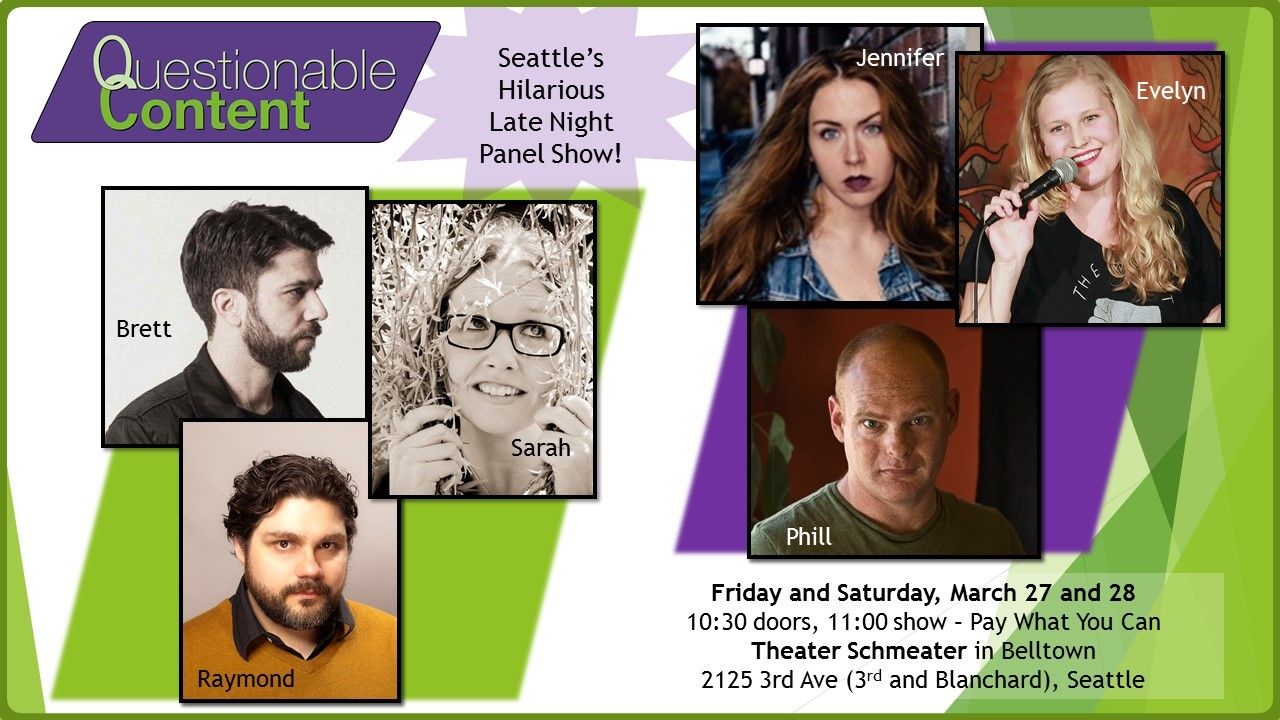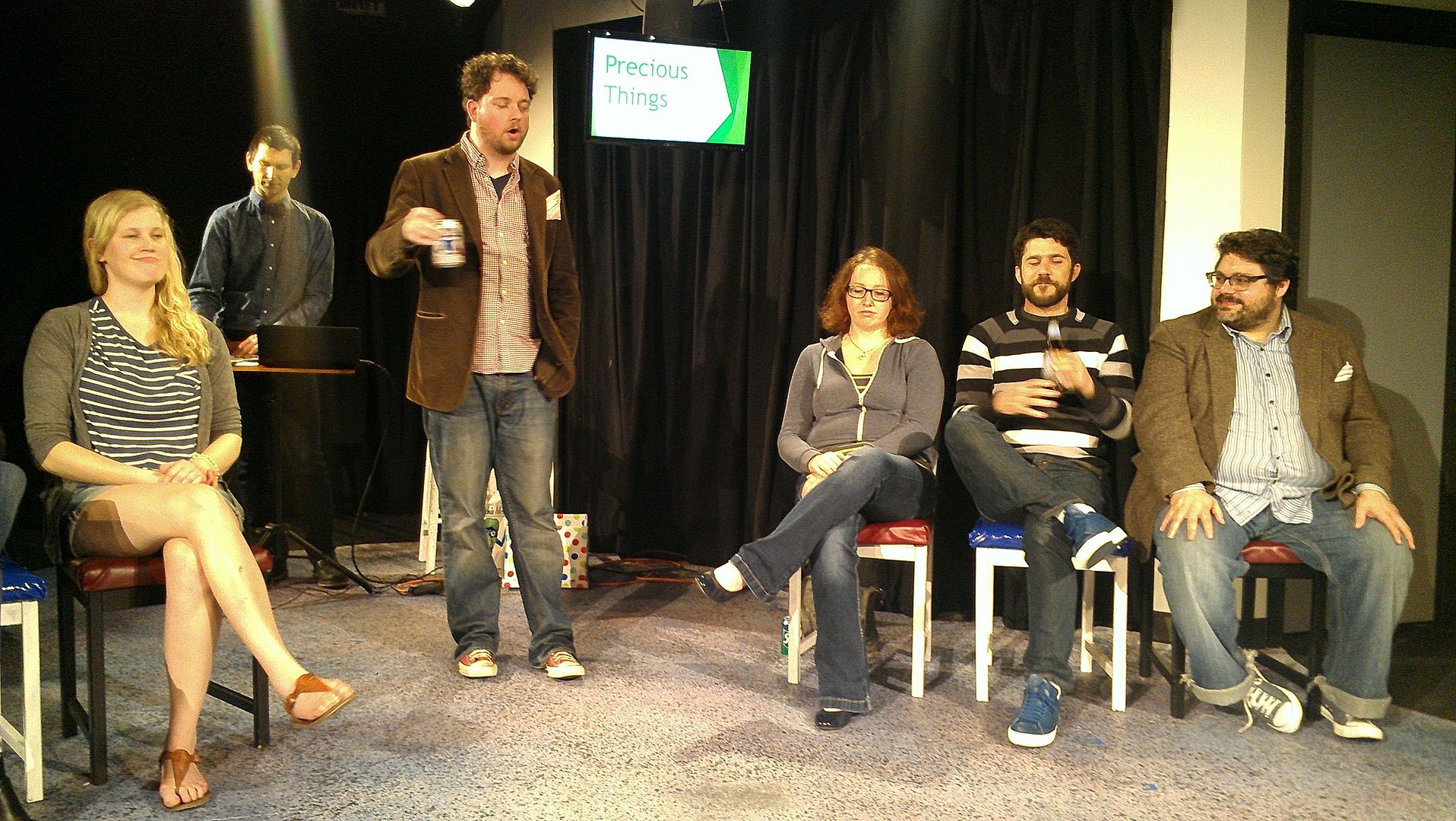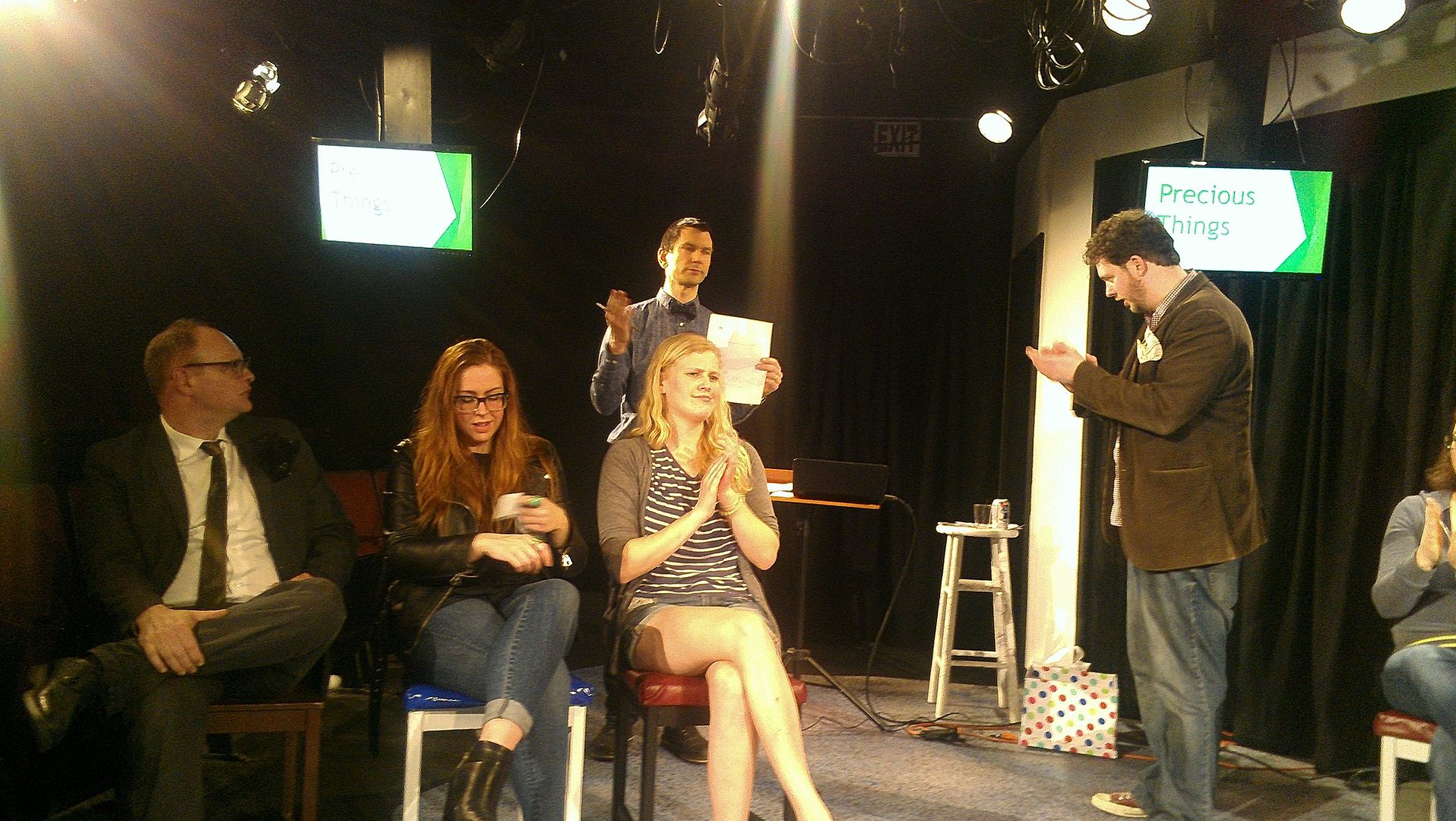 I was just, once again, dissapointed in the turn out of the audience. It's really starting to discourage me and get me down at times, but I've got to take it as a challenge as far as my attitude goes. I need to and remember that a website (though crucial) does live in somewhat of a vacuum and just becasue you have one, it doesn't get people out of their houses and down to Belltown at 11pm. We've got to keep trying more things. I met up with John this week and we worked on a strategy. We're trying some cross promotion, we're going to put in more on the ground footwork next week.
Between the March and April shows is the transition I've been dreading; only a two week trun around between shows. Luckily, we got the booking taken care of, we planned ahead with the writer's board so we aren't scrambling for a month's worth of conent in a week and an half. I think we were really smart about this. However, we will probably all want to keil over when it's done.
The Closing of Rob's Visit
Rob flew home to York this Thursday. Luckily I got to pack in some hang out time with him before he left. He and Raye were at the Schmee Saturday night (Raye bartending & Rob to join for QC). Sunday, March 28th Samuel, Raye, Rob and I had tickets to see The Ting Tings at the Neptune! I had been looking forward to this show for a while. We met up at Earl's for a pre-show drinky-poo and nibbles then headed up the road to the Neptune. This was Rob's second gig he saw in seattle, both English bands, go figure. We all drank, danced, hugged had a dandy time together. The Ting TIngs are super fun and put on a good show. I was the only one who had their second album, wheich I wasn't too crazy about when I first got it but it totally grew on me! I'm quite fond of it.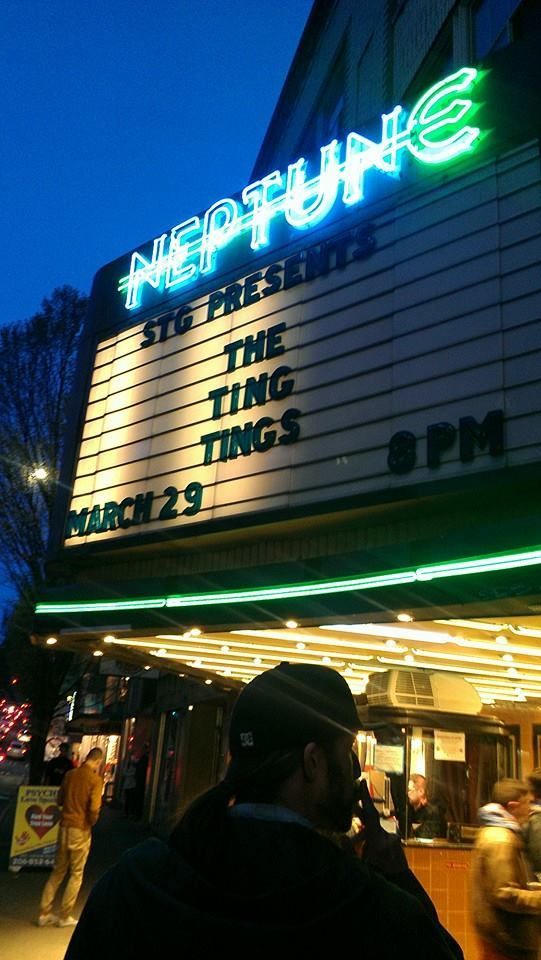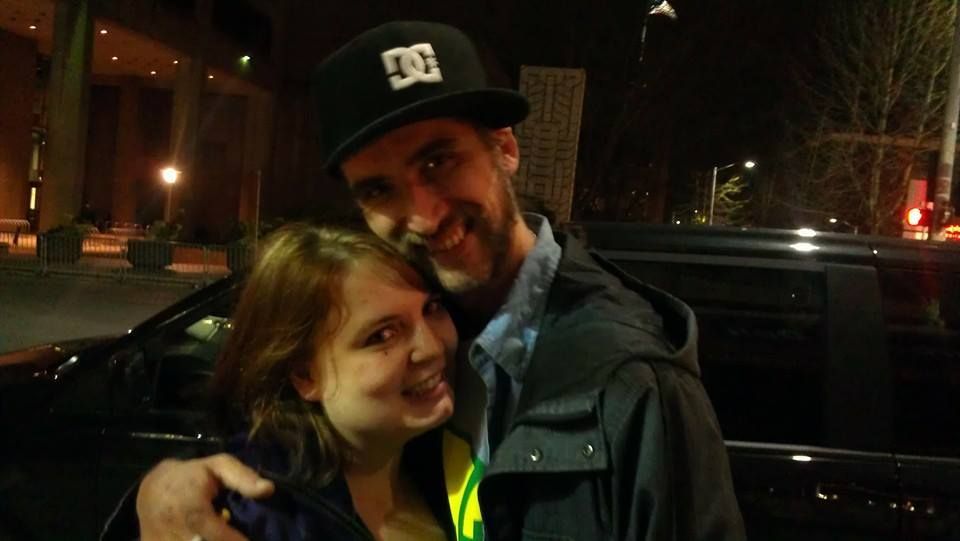 D'awwwww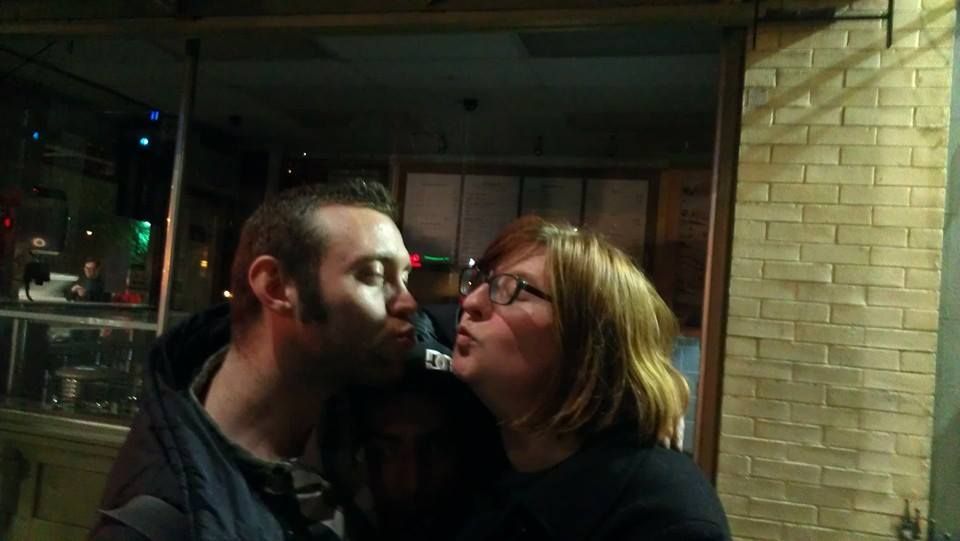 Lovin' all around.
Monday night Arik and Marvin hosted a farewell (for now) dinner for Rob at theirs. I haven't had Arik's cooking in...well far too fucking long (Rob's first fisit, me thinks?) It was an honestly lovely time with the Melrose crew. It was laid back, not too crazy like football Sundays. The food, this roast beef pasta was freaking mouth watering. Nice conversation. The weather was even cooperating so we could chill outside. It was good. Though i'll always be part of the Melrose crew I miss being that close to my neiighbors and that sense of community (and amazing grub).
Wednesday, Rob's last full day Raye and Rob went to Salumi and picked up sandwiches and went across town to meet me at my work for lunch. it was a nice day so we took our lunch to the Seattle Center and ate lunch under the Space Needle. Rob seemed a bit out of sorts but it was still important to me to have that time with him before he went. Now that he's gone I gotta make sure that I make plenty of BFF time becasue I know she's gonna be aching for her love being on the other side of the world. I know how that goes. Luckily she starts a new job next week (oh yeah Raye's free from the bagel shop!) and we have a season of Mad men to catch up on on Netflix. Bring it. :)
April Fools
Okay real quick I'll give props for Andy for getting me on April Fools even when I thought my defences were up. So Tuesday night, I had a meeting with John about QC. When it was over and i was waiting for the bus Andy called me to let me know to meet him at the sushi place on 85th becasue the hail/lightning storm knocked our power out. Our power didn't come back on until 2:30am the next morning. I made the most of the situation reading my book and trying to just stay warm. You see, apparently our heat doesn't work when the power is out.. I had fiddled with the thermostat a bit while the power was out. In the morning when I got up I thought I turned it back down becasue it was really warm but I must have accidently turned it the wrong way becasue i turned it all the way up. Fast forward to the afternoon Andy calls me as I'm running a little late getting out of work. He tells me he came home and the house was a sauna, the pets were all dehydrated, and...oh yeah, the heat made a buch of spiders come out of the woodwork and that our bedroom and bathroom had become infested with spiders and an exterminator was scheduled to come at 7pm. The stuff about the heat and the pets were true but the spiders total bullshit he thought on the fly. However, becasue the two rooms we see spiders in are the bathroom and the bedroom, I belived him. I asked if he thought I should skip my errand of running to Target on the way home, but he said no. The whole time going to Target and stuff I'm thinking "oh god, where am I going to sleep? "What is this going to cost?" It wasn't until I got on the bus home I thought, wait a minute, this could be bullshit. I checked Facebook on my phone, thinking if Andy had posted about it it was possibly true, but he didn't. I was relived that it was probably an April Fools joke but still a bit cautious. When I got home I was all "this is a joke, right?" but Andy put a towell down at the bathroom door which was a nice enough touch to make me think twice. It was however all a joke and Andy's very pleased with himself for getting me once again.
I feel like weeks are going at warp speed. Not that I mind getting to the weekends quickly but seriously how is it already Friday? I just can't keep up!