Wednesday I went down to Ballard to see Mrs Howell at The Tractor Tavern. My friends Chelsea and Laurel have lived in town for just under two years and were leaving town for a sunnier climate (don't get it). In thier almost 2 years here I haven't gotten to see thier band play becasue of conflicting engagements, or theatre shifts and just plain laziness. So I needed to amend that before they left and I watched their final Seattle show. Better late than never I guess.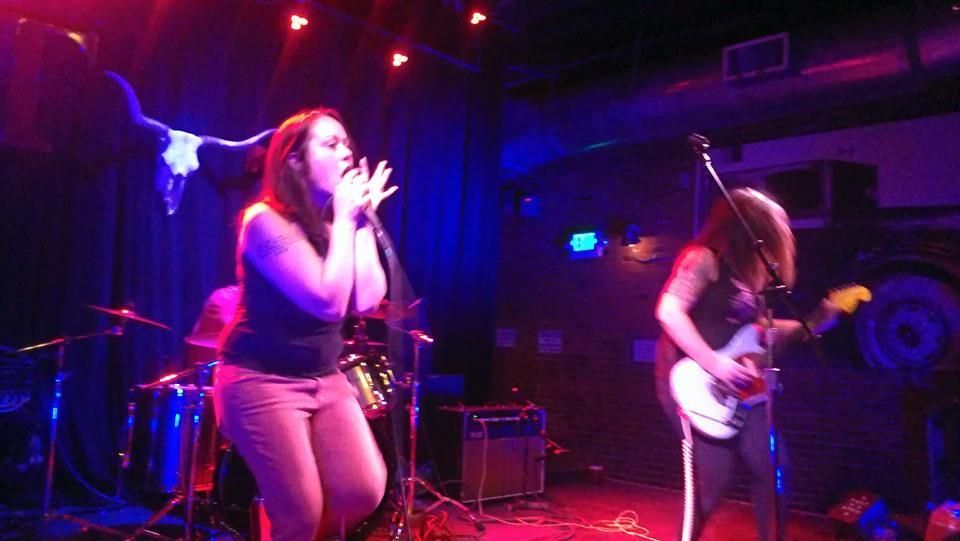 Chelsea (left) and Laurel (right)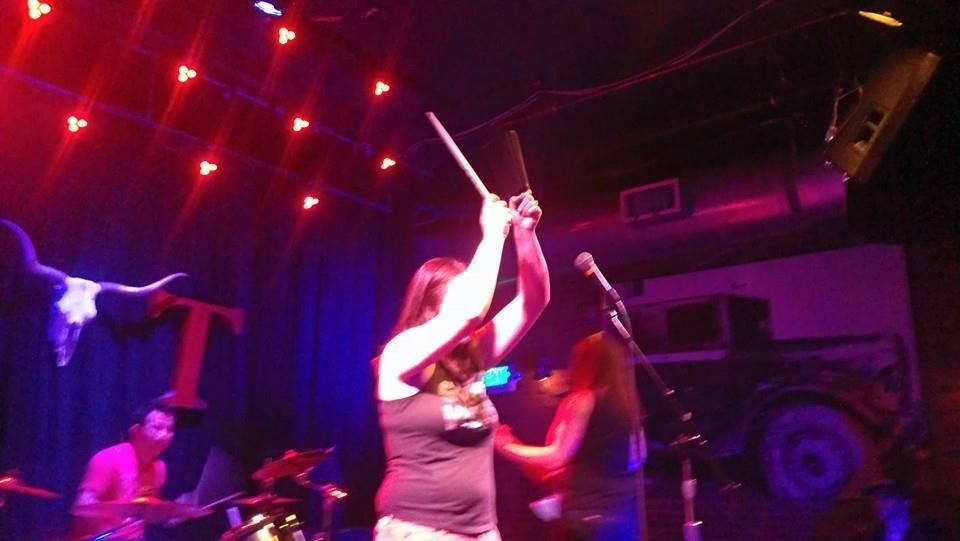 More Cowbell!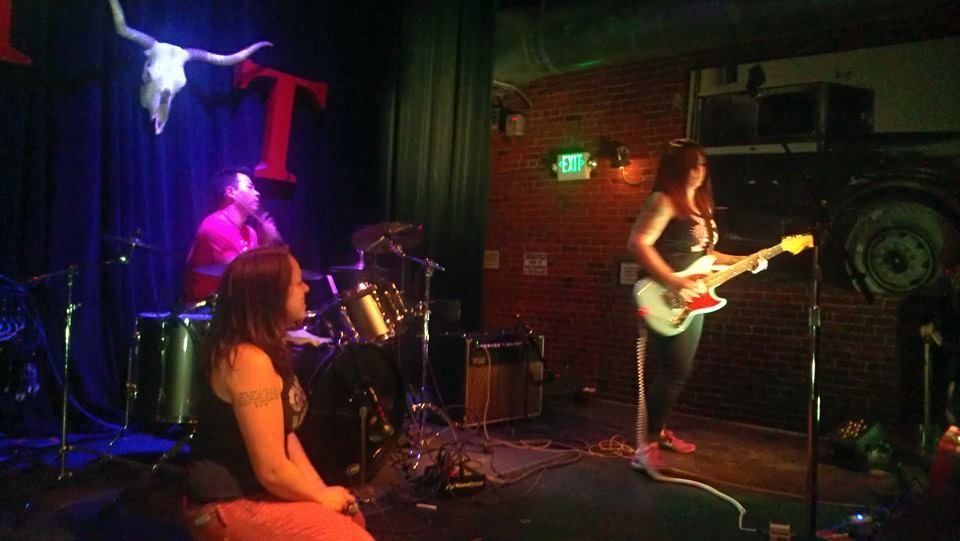 I enjoyed thier set and after the show, gave hugs and said my goodbyes. :(
Thursday was my dad's brithday and my folks and I (along with family friend Robert and his lady friend) had tickets to celebrate at Jazz Alley and see
Sergio Mendes
. I had never been to Jazz Alley before so I was quite excited. It was pricey but the drinks were good and we had great seats for the show, which was fantastic! It was all upbeat and put sunshine in your heart. There was one singer guy he had for a couple of songs that I really didn't like but other than that the band was hot! Becasue it was Thursday and there was no second show we got a couple of encores. Most importantly though my dad was super happy and enjoyed himself.
I was also pleased that the happy, sexy Brazillian music took my mind off of the bed news that had come up that day. So as I had mentioned the car was in the shop with a transmission problem. Well, Andy was busy at his user's conference for work and could only update me in little bits but as I understood it, the shop couldn't work on the car becasue the transmission problem was something the car manufacutrers knew about and in fact there was a recall on that model, and hence an extended warrenty for that particular problem, so it had to be taken up to the Nissan dealership in Edmonds to be worked on. Thing was the trnsmission problem also caused a radiator problem so the dealers said the extended warrenty didn't cover the radiator problem. Andy purchased a secondary warrenty/insurance thing that he pays for every month as part of his car payment and those jerks said they weren't going to pay either because they think the dealership should pay for the repair (Translation: they just don't want to do thier job and put out cash, despite that's what Andy pays them for). So for a while there it looked like we were going to be stuck with the tab that, after Andy's heath stuff, would pretty much wipe out the rest of tax return/savings. No bueno.
Friday was the last day of Andy's user's conference and once again, I got to reap the benefits by having a fancy-pants night staying in a penthouse suite at the Fairmount and a complimentary meal at The Georgian (woot!). Also I got to see Andy, who I hadn't seen since Tuesday night, and have romantic 1 on 1 time. Also a huge weight had been lifted off our shoulders becasue Andy laid down the law with the insurance people and now they are going to honor our claim and do what Andy pays them to do. This is why it's good in a realtionship to have one person who is capable of making a fuss. If it were me I'd be out the thousands of dollars becasue I'd just go "okay if you say so" in my best Eore voice. So yeah, we were actually able to enjoy our meals and enjoy lazy time and enjoy the jacuzzi tub. It was nice.
After all that rich food, relaxation and pampering on Friday, Saturday I went to work. Raye, Dani and I worked on yard stuff at my place. We gave to Raye's England fund in exchange for work on the side of the house (which Andy's not fit to do and I'm too scared of slugs to do). Dani volunteered to prune our rose bushes becasue she finds it very zen. I mowed and week whacked the front and back yards. It was hours of grueling work but our yard(s) look way better. Andy had three ladies working on his house and didn't have to lift a finger 'till it was time to feed us braughts and we all sat out in the sun and had, as Dani would say it, "supper" together.
So since my last update a week ago it has been go go go but in a good way.