Raye's Birthday (7/12)
Raye's birthday was on the 13th but the day before (a Sunday) was the day for celebrating with friends. She said in no uncertian terms that she wanted to do Smash Putt for her birthday. Rob was so cute and had been plotting the perfect birthday for her since before he even flew back over here. He did all the arranging for Smash Putt, getting us a private room and all. He made sure there was a pie. He, along with some other folks at Melrose, chipped in and got her a new telly (hers had broken). We had a prefunk before Smash Putt down at Arik & Marvin's place. The mimosas were flowing and Raye got her TV and her pie. We headed down to Smash Putt and it was really cool. We had a private room to put our stuff while we waited. We had a bartender who would come by to get our drink orders. There were loads of crazy mini golf holes, many of which were terribly hard and some that were just silly. It took a while to get through to all of them but I think we did and it got harder/hazier as time went by but it was a blast. I'm really glad it's something Raye really wanted to do. I'm relaly glad she had a fun birthday and that Rob took good care of her. <3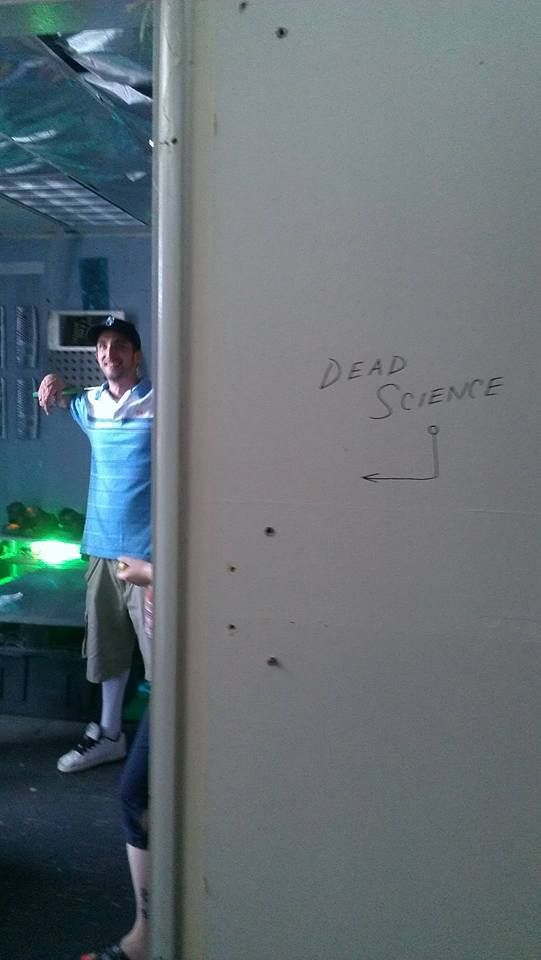 Andy with Olive the Pug at the Prefunc Rob in our Private Science Room
Rob & robot in our private science room The birthday gril and Rob
Group shot! Lisa, Jeff, Tracie, Cory, Albee, Raye, Rob, Lindsey, Andy, Sam and Dani (not picutred me, Dorothy & Christine)
Golf ball shooting range, harder than it looks actually
The natives are getting restless
Seaside, Oregon (7/24-7/26)
My folks have gone down to Seaside for get-aways out of town for a number of years now and my mom has brought up how we should all go together some time for equally as long. Well, since we weren't taking a big trip at all this year, this was the year we wer going to do it. As a belated Mothers & father's day present we paid for rooms at a hotel on the beach at Seaside. We took seperate cars down there becasue Andy and I though that would make everyone most comforatble on account of the smoking. Andy and I got an early start and headed down to Oregon. I wanted to see Astoria and becasue we got an earlier start than my folks we had time to hang out there for a while and check it out. First stop was the Goonies house, which I'm glad we could see when we did becasue Andy just sent me this story about the owners
not digging the tourist attention
. When we went back to the car after seeing the Goonies house and started to drive away I was all "Holy shit Stop the car!" I noticed we were parked beside the elementray school from Kindergarten Cop ("It's not a tumor!") Man, Astoria was a popular place to film movies in the late 80s. After that, we killed time going to antique stores in downtown while waiting for my folks to get down there. Most of them were pretty meh but there was one antique mall that had some cool shit and lots of random stuff. I got a vintage Mad Magazine from 1978 with Star Wars spoofs in it for Rob. When my parents got down there we picked a place by the river for lunch that was kinda meh, and we had the most flighty waitress ever, she was having a really rough go at it and it wasn't even busy. It would have been irritating if it weren't so funny.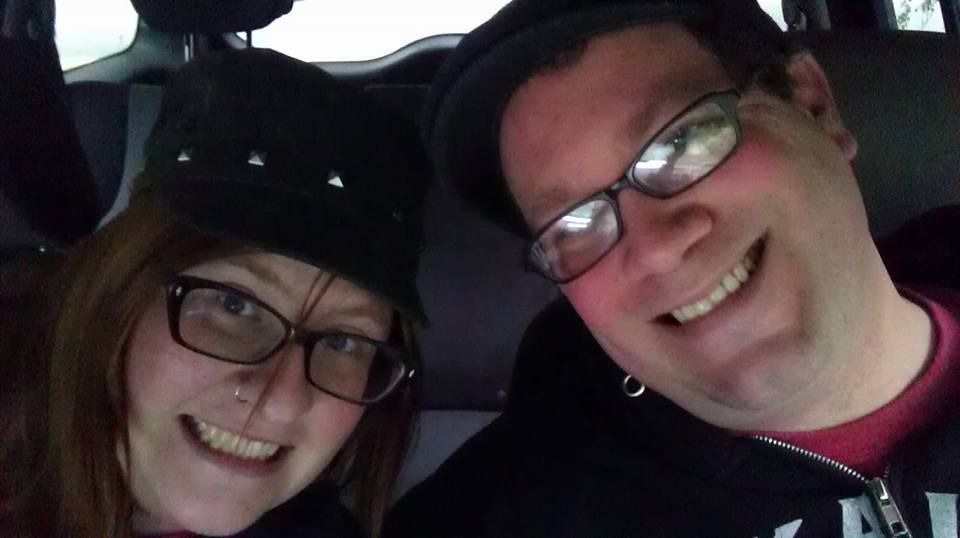 Road trip time!
The Goonies House
View from the Goonies House
The school from Kindergarten Cop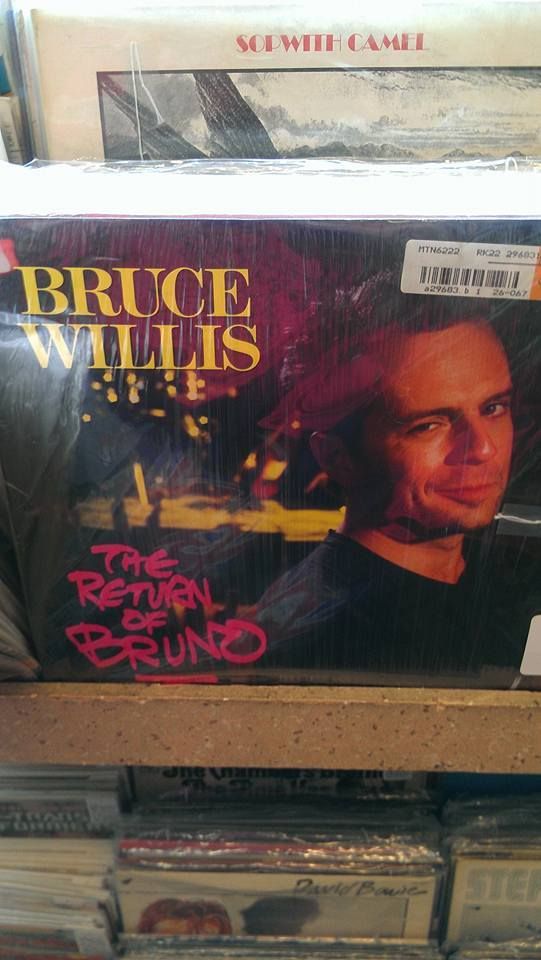 Things I could have picked up in the Astorial antique mall; a 4 ft statue of Mary & Bruce Willis' album
Then we headed down to Seaside and to our hotel where it took a while to check it. It was really more of a motel but it was right on the promonade at the beach so that's nice. We wandered around a little bit all together then did what Staleys do best, drink. We stopped at a bar for a couple of rounds but that particular bar with its wall to wall screens and its it's overy enthusiastic, Dane Cook wanna be waiter was not tolerable for long period of time so we moved on. Up the street, by the river, we found a rad little hole in the wall bar that was dark, dingy, stuck in the 70s, in other words, awesome. We stayed there for a while and had like 4 or 5 rounds, only to have it cost like $35. I'm not even sure how it worked but I think I found my favorite bar in town. After those rounds we figured we should probably get something to eat after all that booze so we hit up a bar/restaurant that my folks liked and continued to drink there and have nibblies. This being my folk's favorite restaurant there, we went there for dinner later in the weekend and Andy and I found it a little underwhileming. However that first "meal" of night of late night plates I had this chicken quesadilla that was really good. What was especially amazing down there though were the oysters. The oysters were big but flavorful; they just melted in your mouth and they were cheap! God they were great oysters. Eventually we stumbled back to the motel and went to bed.
Lewis and Clark stature on the beach
The beach at Seaside. They were having a volleyball tournament which was cool except for the constant, annoying house music
View from the hotel room
The next day we went out to breakfast, did a bit of shopping then went out for a dirve along the cost past Cannon Beach and to a lookout point. At this time it started raining heavily so I didn't reall yget any good pics at the look out point. But it has cleared up as we were heading north and we stopped at a beach we drove by, Arcadia Beach and we headed out there. This was the most relaxing moment of the whole trip, just chillin at the beach. Andy and I went out to the water, our first time back to the ocean since our Honeymoon in Hawaii. The beach had some of those sea stacks that are kind of the trademark of the Oregon coast. It was lovely. After the beach we headed back to Seaside. Hit up the aquarium by our motel. It wasn't very big at all but it did have seals you could feed. They reminded me of Sparky. Then we went out for dinner. After dinner my folks headed back to the beach for a while and Andy and I went to the arcade for some air hockey. There was also a fascination parlor which took Andy back to his childhood and we played that for a period of time. It is addicting, it's like an evil way to kids into gambling at a young age, we probably dropped like 30 or 40 bucks playing it between the two of us. Unfortunitly our final night in Seaside Andy didn't sleep very well at all. I guess I was snoring real bad and andy even eneded up going to a bench outside on the boardwalk to try to get some sleep until a jogger woke him up. I felt bad he was so tired and it was such a long drive home with rain and bad traffic from Olympia through tacoma and again is Seattle.
The beautiful Oregon Coast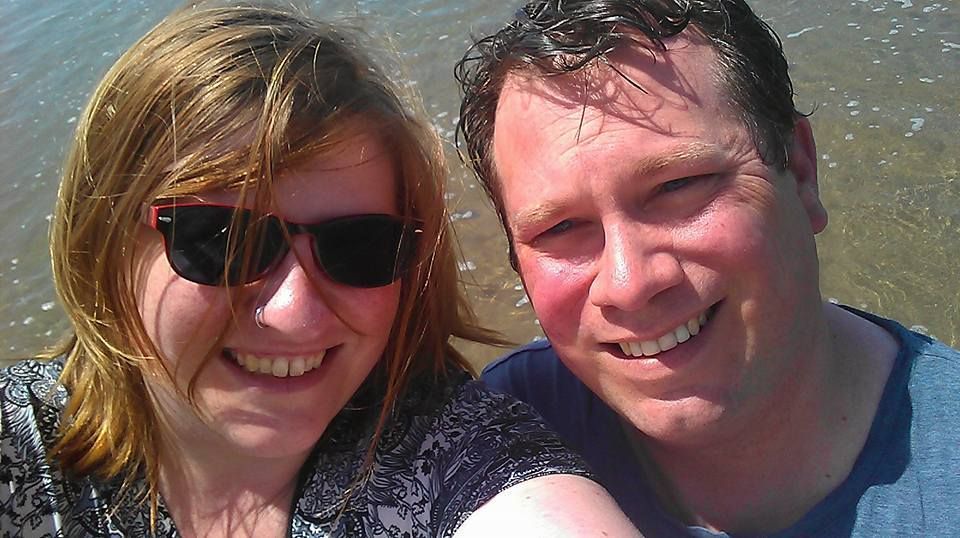 Beach times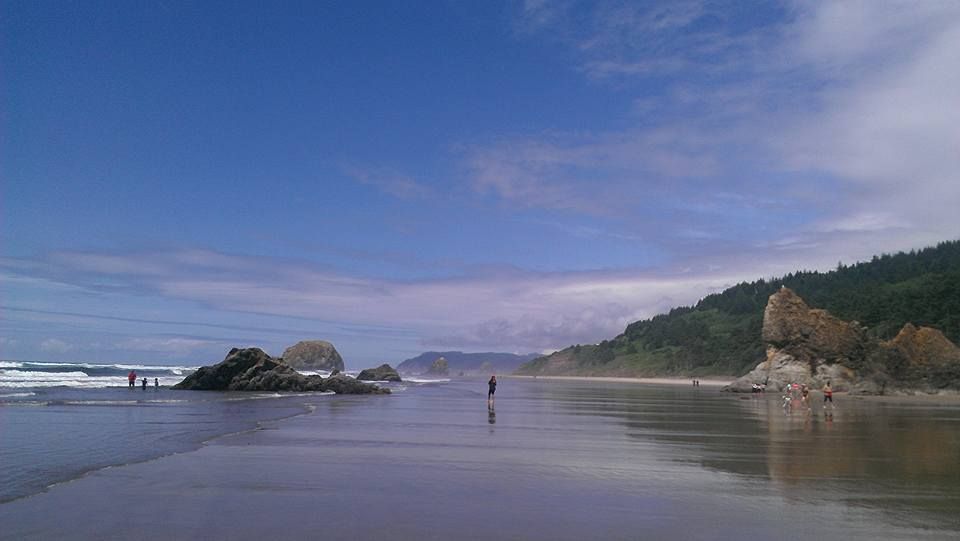 Anthony Bourdain (7/27)
Raye and I had tickets to see Anthony Bourdain at the Paramount that Monday. This was years in the making becasue back in 2008 we wanted to see him but didn't have the dosh to go to his show so we ended up just hanging out after the show in the alley behind the Moore Theatre waiting for him to come out and we eventually managed to meet him. This time we actually got to go outside and like hear what he had to say. We honestly didn't know what to expect but it was kind of a talk, kind of a stand up kind of a rant type of things. He talked about food and other food shows and celebrity chefs etc. The weirdest thing might have been the passage of time. I reembmer when we were waiting outside the Moore and we were talking about how we were afraid he was gonna get soft 'cause his new wife just had a baby. That conversation seriously does not seem like it took place that long ago. Maybe not yesterday, but oh you know like a year or two. Then Bourdain talks about his 8 year old daughter who is like a person who also likes Cutthroat Kitchen and that just fuckin' weirds me out and makes me feel old. However, it was fun. He made us laugh. He made Raye--working in ffood servie and all--audibly clap or woo! It was a good BFF date 8 years in the making.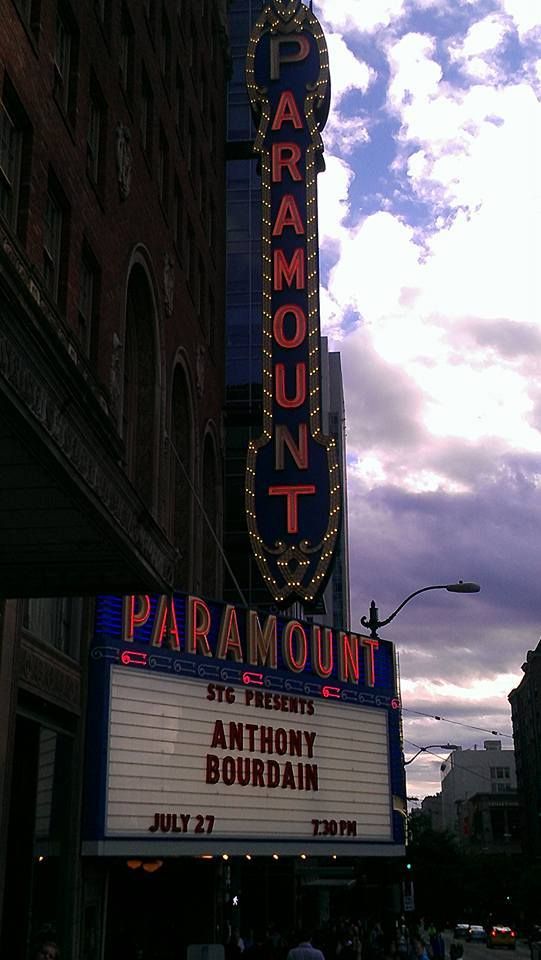 Rob's first Baseball Game (8/10)
Jumping ahead a bit, we took Rob to a Mariners game last week. Leading up to the game, Andy had a couple of man dates with Rob to watch the Mets or the Mariners (I think one such was when i was at Anthony Bourdain with Raye, come to think of it). Also the Saturday before the game, Andy invited my dad and Rob to go out and play catch for a while. I think both the came of catch and the ball game were special to Rob, partially becasue they were such American things that he's dreamed of doing but for more personal reasons as well I think he was quite touched. Our seats at the game were pretty awesome by the foul pole on the first base line. Good potential to catch a foul ball but sadly that never happened. It was my folks, Rob and Raye and Andy and me at the game. After giving us a brief feeling of false hope when they brought in a run and had the tieing run on first with two outs in the 9th inning, the M's lost it when the next hitter struck out easy one, two, three and left their man stranded. Such is the Mariners. Still though it was a fun time.
Playing Catch
Baseball!
View from my seat
Gardening
It's been so busy Andy and I haven't been doing a whole lot of gardening other than normal maintenence like watering and stuff. Actually it's slowly been harvest time as we've picked some hot peppers, some little tomatoes, (our big tomatoes will just not turn red godamnit!), 3 bell peppers, some green beans and a zucchini. I've documented almost all of our harvests. When I had a skype conversation with Charlotte I teased her by calling her a hippie (she was talking about getting into yoga dn buddhism and crystals) and she retorted with, you're the one whose gardening, and I insisted that OUR gardening is very punk, thank you very much. ;)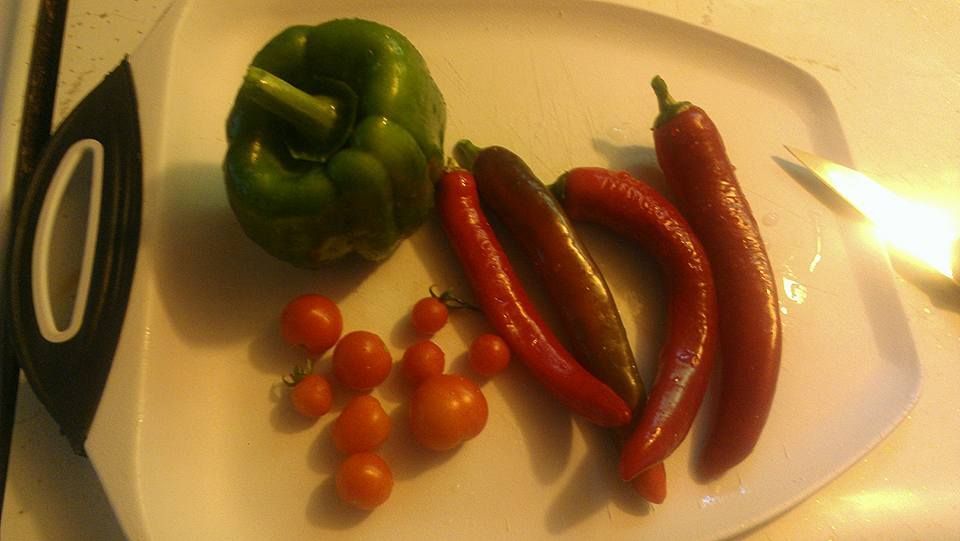 Bell pepper, hot peppers and tomatoes
Zuchinni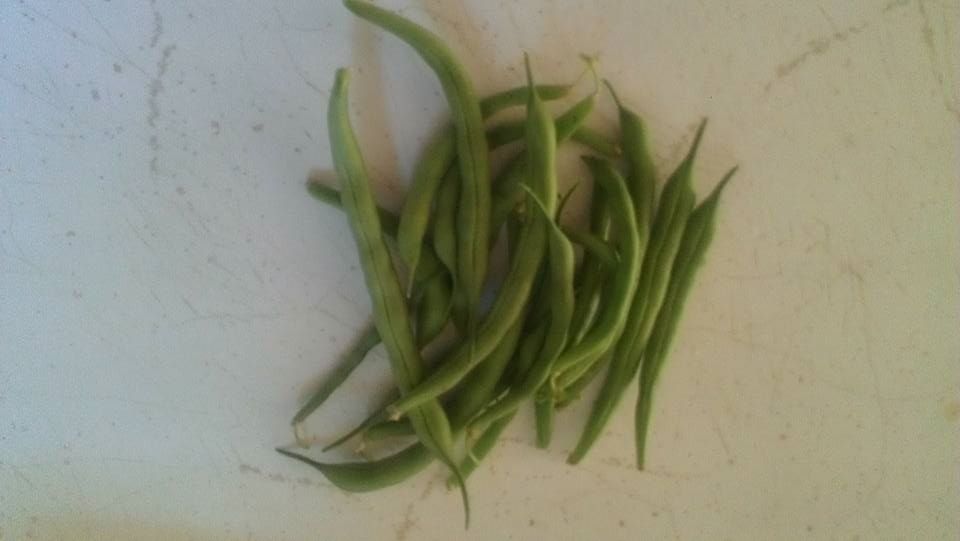 Green beans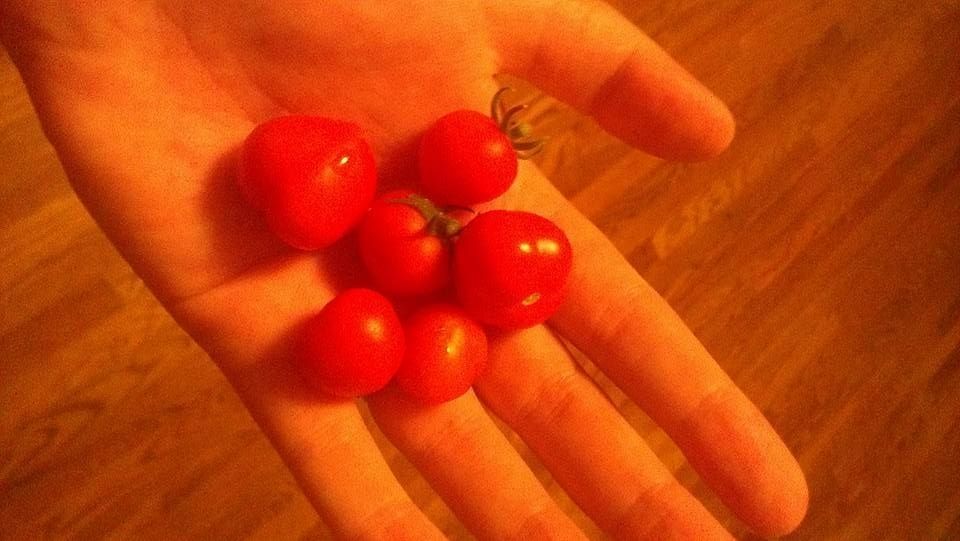 More bell peppers
More little tomatoes
Honorable mentions...
So that's all the big stuff that's been going on. Other things, went to a nice BBQ at D-Roll's, that was nice. Been having regular lunch dates with Raye and Rob. I had my first check up since signing up for the NHS in London (5 years ago). Got my blood drawn for the first time which was a scary ordeal with a med student who failed a few times and eventually had to come into the docs office a second time and have someone else do it after he failed some more. The pets got out one day and it was terrifying but Andy got them both back. Ever since, Vyvyan has had the black kitty come around and sit at the windowsill and they stare at eacother or play fight. Made a breif appearance at the company picnic but Sparky was not behaving so great and I'm still awkward in those situations so we didn't stay long. There's been a lot of stuff with QC but I'm leaving that for a seperate, forthcoming post.
Once again, much like last summer, the time has slipped away from me and I've been unable to update so I feel like I got to do a "what I did over my summer" post. Major fail on my part for not updating. July was just a busy month. I was working on this big report at work, there was birthday season, and time to spend with family, and then it was just craziness with QC for while.
Current Music:

Tears for Frears "Head over Heels"