So today Andy and I went out with Raye and Dani and visited Sam and David at Sam's new house down in Renton. It was a good time. When we got home at around 7pm, we came in to find our kitchen looking like this.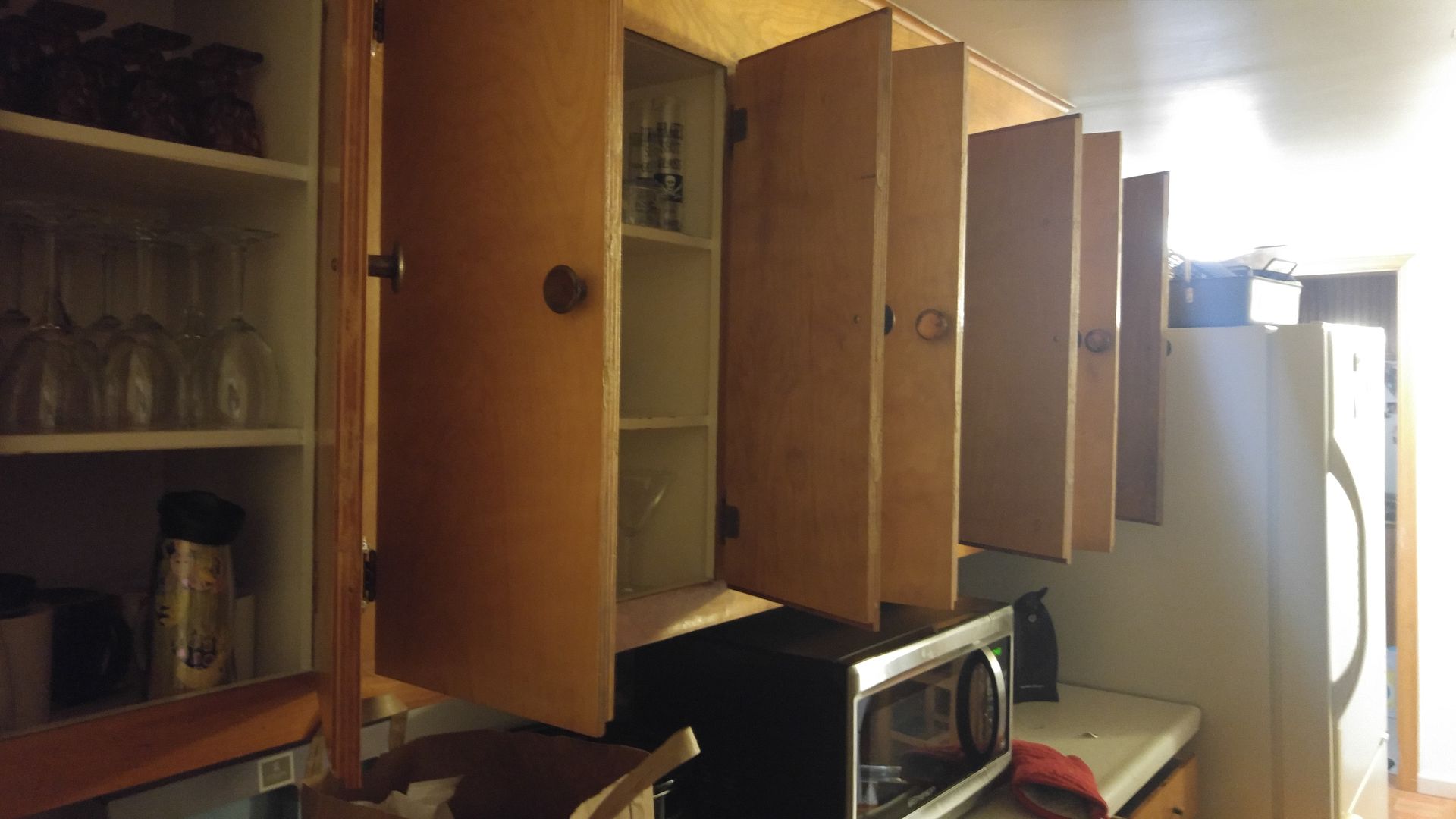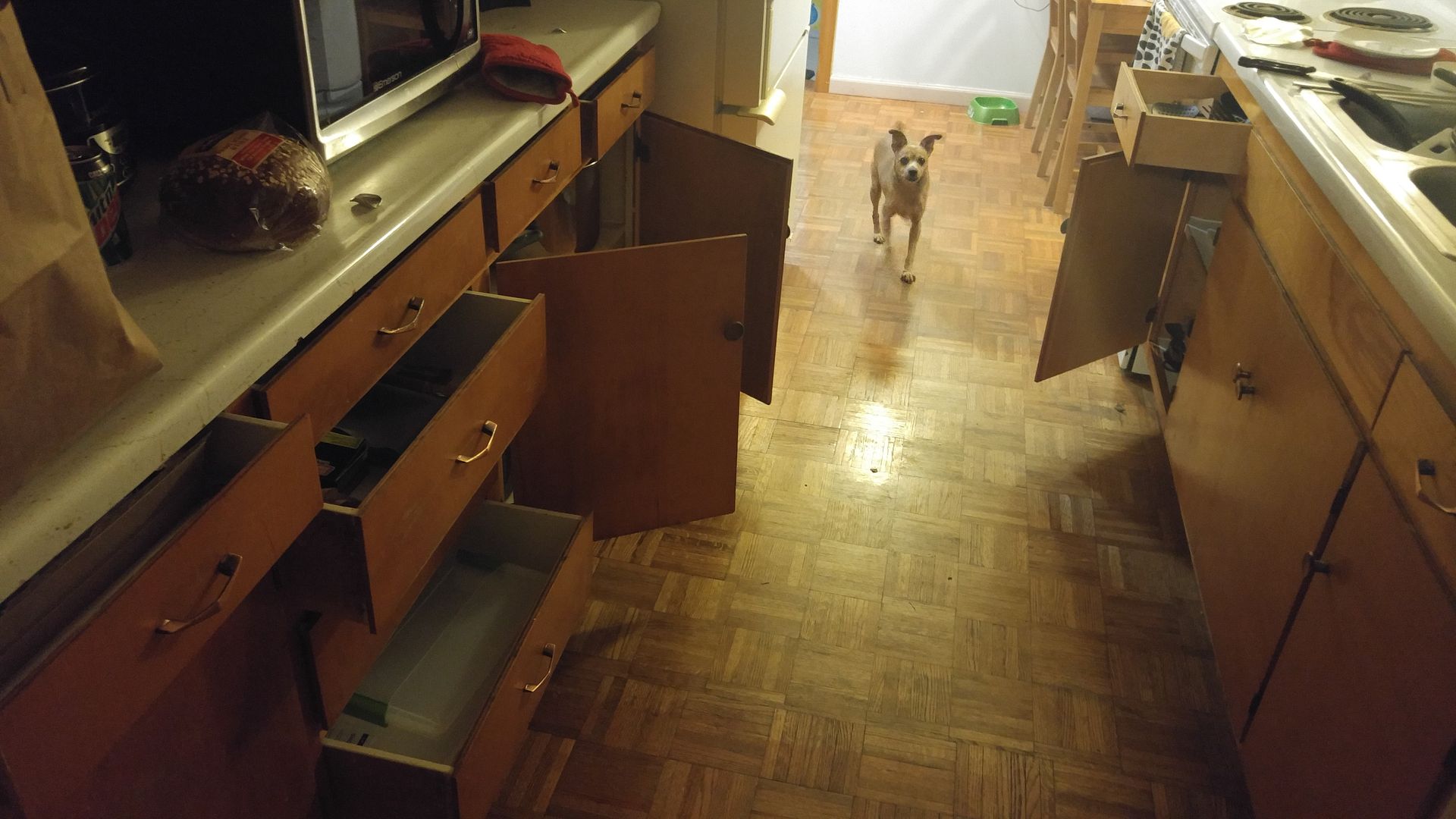 Needless to say, we didn't leave the house with all those drawers and cupboards open. If I left one cupboard open it would have been the cupbard to the mugs becasue I did have my coffee this morning but that's all I had.
We left the TV on for Sparky while we were out. The night before Sparky was barking in the kitchen at acting weird but he could have had a nightmare. He just woke up got off the couch and started barkiing in the kitchen with his fur up.
Things of not. no bad vibes, the Mets are going the the World Series, so Andy's happy. Stuff with friends is good, I mean I just got my BFF back. We've been in good spirits. The weather has been a bit wet. The kitchen was a bit of a mess. We made meatloaf the night before and had a sink full of dishes when we left otheriwise the house is just kinda meh, I mean there are some soda cans about but it's not too bad. I watched Dr Who this morning before Andy woke up. We used this Dali stationary that Raye brought back for me from Eurpoe and I used one of the cards for Sam's house warming and then I just left out the stationary. I don't know if that's relevent.
This whole all the kitchen cabinets thing being oened has happened once before I don't remember when, but one morning I woke up in the morning to find the kitchen much like this. So this is not a first. As you can see, I don't think the bets are capable of this. Those drawers, that second one from the top that's open has two hammers in it. It's heavy.
So yeah. Yet another mystery.
All right so folks might be sick of me posting about this, but I"m trying to document when stuff happens. So if you're done with the spooky shit entries then move on. It'll be short though.