But here goes...
Birthday
Last Tuesday was my birthday. The day itself was all right. Not a lot of people at work knew it was my brithday so there wasn't much special there also it was my bosses list week before retirement (more on that later) and so the focus was more on that. His direct reports took him out to lunch so it was a short day as far as responsibilites are concerned. When I got home I was chuffed to open the front door to find Andy standing in the doorway to the office with flowers in his hands and doing a little dance to the 80's happy birthday song playing loudly on the computer. It made me smile and giggle. I'm so fortunate. He already got me the video editing software I wanted for my birthday. Now he was taking me out dinner at Ray's Boathouse, which I've, surprisingly, never been to. We had oysters on the half shell, crab cakes, seafood entres and fancy cheeses for desert. It was lovely.
Also I should mention that I got a lot of books for my birthday. Raye got me three books that were on my wishlist, one of which was a UK book which was avalible as an ebook so I got the kindle app and can read it on the tablet we have and aren't sure what to do with. My folks also got me a book of Judd Apatow interviewing comedians. I didn't even know existed but I was eager to read. Looks like I've got my reading for the first part of 2016 sorted out.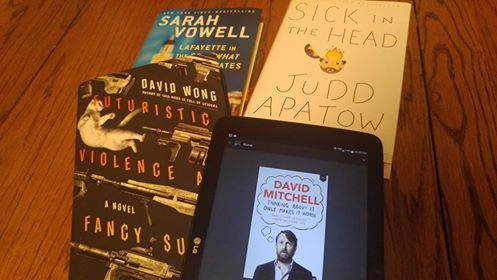 Also on Satuday (12/19) Raye and I went out for a birthday lunch where we caught up. We went to the newly re-opened Charlies and checked it out. They knocked down some walls and tore out the old booths which opens up the space but otherwise kept it pretty similar, especially in the bar in the back, thank goodness. The food was not quite as good but it was only their first week open. Plus the menu being familiar (cheese sticks, monte christo still on the menu) was a definite plus, even if it's not exactly the same.
Holiday Stuff
The weekend before my birthday Andy and I got our tree and my mum came over and we baked a but-load of cookies. Holidizing the house Achivement Unlocked.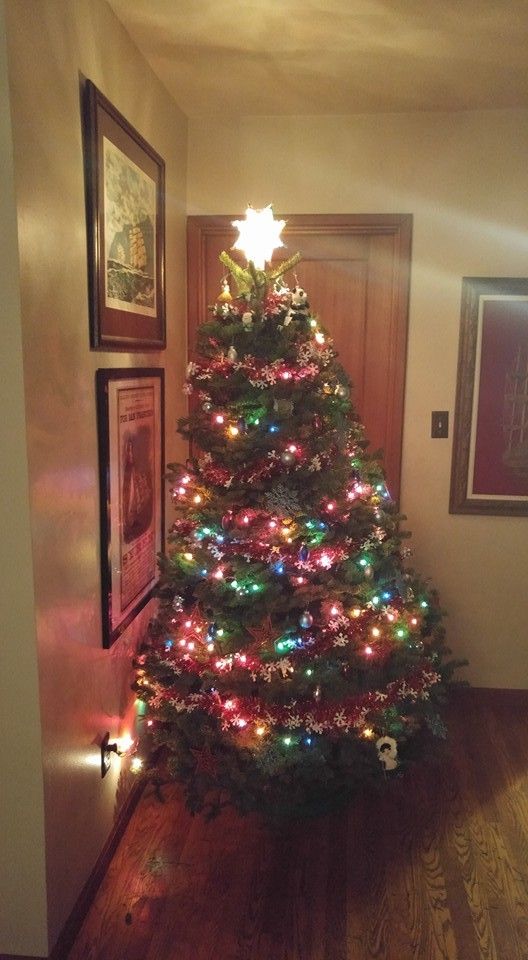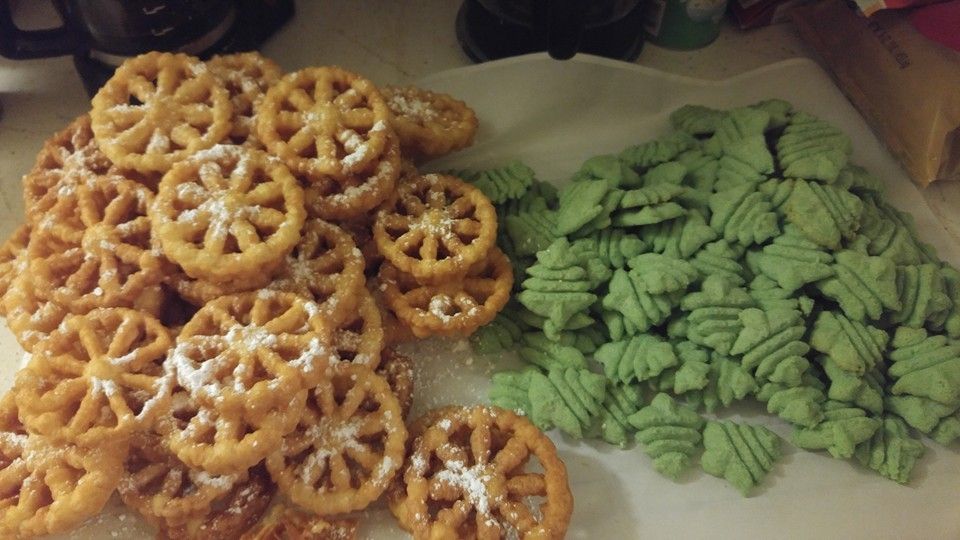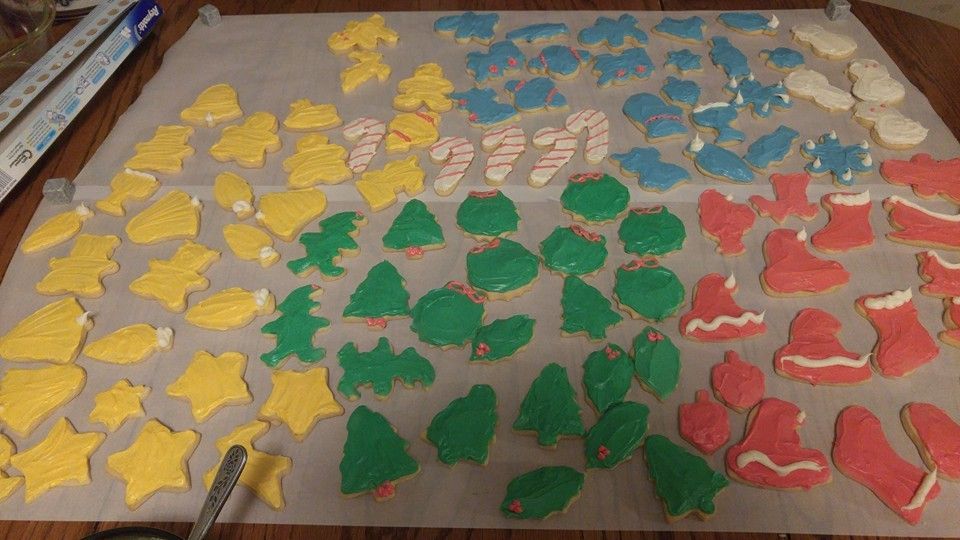 I've also been wrapping a ton of gifts. I'm the resident wrapper at home so all pressies with the exception of those for me are my responsibility to wrap. Luckily we're all done now. Watch this space to see how rediculously full "under the tree" looks.
My Bosses Retirement
So the first three weeks of December, basicially since Thanksgiving, work has been crazy busy between some heavy political stuff going on and the coundown to my bosses last day on the 18th. So on top of all the actual work stuff I was also trying to plan a laid back party with faculty and staff on his last day. My boss, Steve, was so awesome, I think I was kind of partially in denial about him leaving becasue when the day came it was way too real. I bought him a bottle of Grey Goose and wrote him a card that was very close to the heart. I told him how, although I don't talk about it much with him, that my previous employer was abusive and tore me down to nothing and that the oppertunity he gave me and the encouragement and valuing my work serisouly helped build me back up to the person that I used to be. How he couldn't see the transition from the 'before' and 'after' since he didn't know the 'before' but that my family, friends and husband were so happy to have the bubbly, confident Mir back, thanks to this job and his leaderhip. I got teary writing it. I think he got a little teary reading. There were hugs and then it was back to work and throughout the day people would come in and bring him presents and cards.
In the afternoon I set up the party which was failry low key. We had coffee and cake and I had made a power point of pictures and well wishes from faculty and staff playing in the background. Some folks took a moment to tell a story or make a speech to wish him well but it was all very off the cuff and from the heart. I wanted to say something but my fear of public speaking got the better of me. I also don't like crying in public particularly even less so in front of co-workers and people's speaches were getting to me.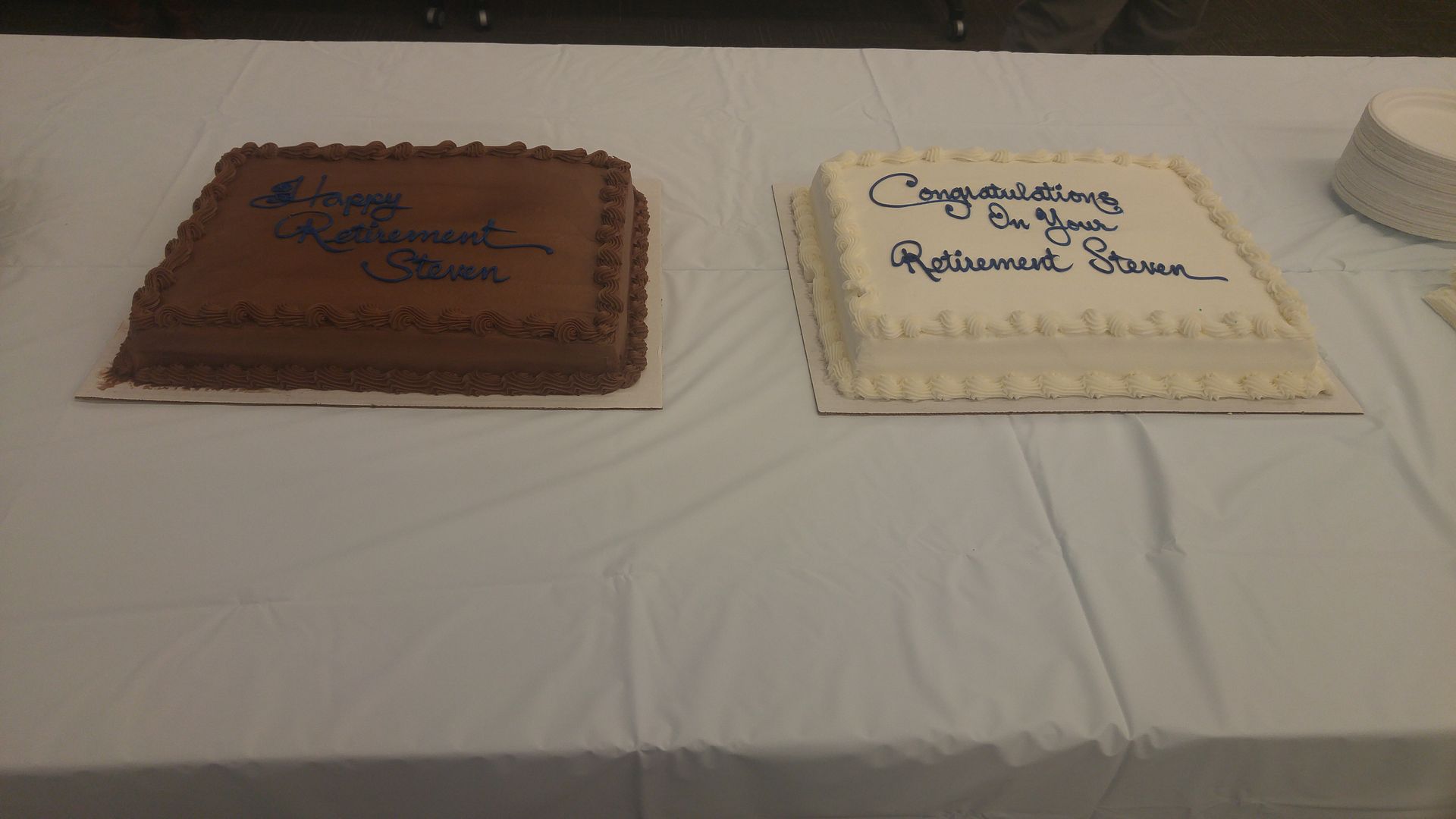 When it came time for him to go, Steve went out in silly style. He had this sombrarro hanging in his office for as long as I can remember. I said "you've got to walk out of the builidng wearing that" and he totally did. Like a boss.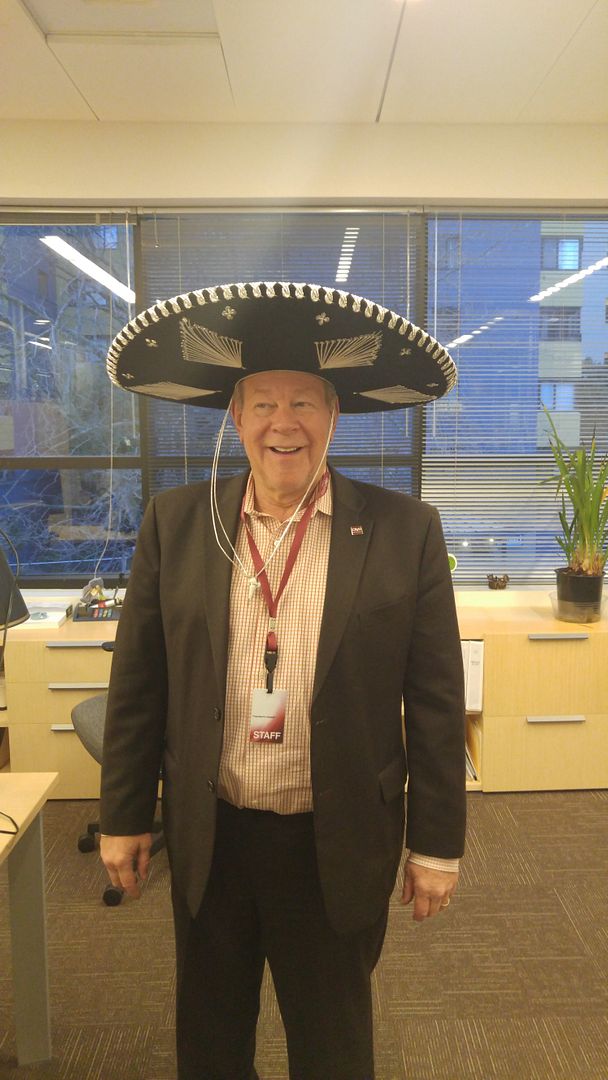 I'm really going to miss Steve. There will be some awkward transisiton time getting used to someone new but I'm hopeful that it will work out okay. Due to different styles of management from what I can already tell, the days of loads of thanks, parise, encouragement (sometimes literally good job and smilely faces on minutes) are behind me. :(
The Struggle is Real
So for my birthday Andy got me the video editing software I wanted. I've got all these tapes of Questionabl Content and I really want to put together a series of commercials for the web to build up to the 2015 review show. However I can't get the video to capture. I had the pretty old Sony Video Walkment I was trying to pull the video off of but it wouldn't work. So I also asked for this adapter thing that from research should have worked even though it's designed for catuing video game play. It didn't work. I have borrowed my dad camera the took the footage and used the firewire to capture which should have by all accounts worked. I have used every AV cord in the house. I purchased and A/V to HDMI chord I thought for sure would work but nope. I don't know what the bloody problem is. I even tried on Andy's brand new laptop to no avail. It's so frustraiting. I'm usually pretty go at A/V stuff. But I have tried every kind of chord, I have tried fixes that I researched on the internet and found everything that should theoretically work has not. The best I can do is get really crappy quality black and white video to come through to the lap top. I'm at the end of my rope. I'm eager to learn my new software and get these things made and out there. Plus editing itself take a LOT of time and just eats up time. At this rate my whole week off will be spent editing video and nothing elese, assuming I can get this footage captured. I was not counting on this one simple task of pulling the video to take 3 weeks and so much wasted money. Not to mention I need that week to like, I don't know, put a show together and other marketing efforts. *sigh*
Yeah so that's been December, see why I haven't been updating, if I wasn't busy at work, I was either xmas shopping, wrapping presents, or fighting with goddamned antiquainted techology surrounded by cords.
Maybe I'll be able to update about xmas but certianly not until after the fact so in the mean time, happy holidays friends!
As always, I'm catching up on reporting on the goings on of the past week or more...I guess catching up on most of December becasue it's gone by so damn quickly. As per usual it's quite busy but add on top of all of that there is also the fact that it's holiday season so everything's twice as busy.