Christmas
Christmas was nice. Xmas eve we pretty much spent cleaning our place to get ready for xmas then went over to the rents and had cocktails and nibblies (lots of cheese) and exchange stockings. I couldn't think of many things I wanted for Xmas so I told my folks "anything that will help for QC would be helpful" so I got stocking full of glue sticks and notecards. On Christmas day, around noonish, my folks came over and brought prezzies for under the tree. Our tree was very full. Then after we opened up all the prezzies, my livingroom was no longer clean.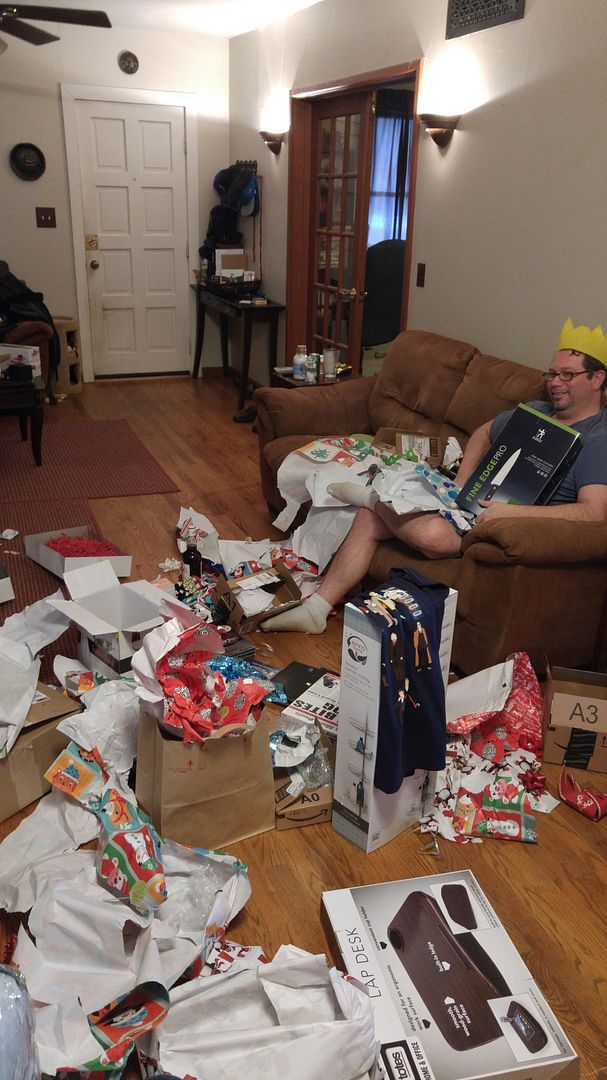 (Before & After)
I got good presents, I was particularly happy about getting the complete Max Hedroom which has been on my amazon wish list for ever. Andy got my dad Fury and they got their war movie on while my mum and I played some Dr Who Trivial Pursuit in the bedroom for a while. We had a pretty simple meal for dinner, ham, mashed potatoes and some broccolini. After dinner we played some games for a while. All in all a nice xmas. Can't complain.
House projects
We took advantage of our days off getting some house stuff done; cleaning,reinforcing some shevles and getting a new desk and rearranging the office. It turned out to be a full day projet and not without trials, Staples dicked us around on the delivery date, then we had to build the desk then move everything around to accomodate our fancy new desk. Check it...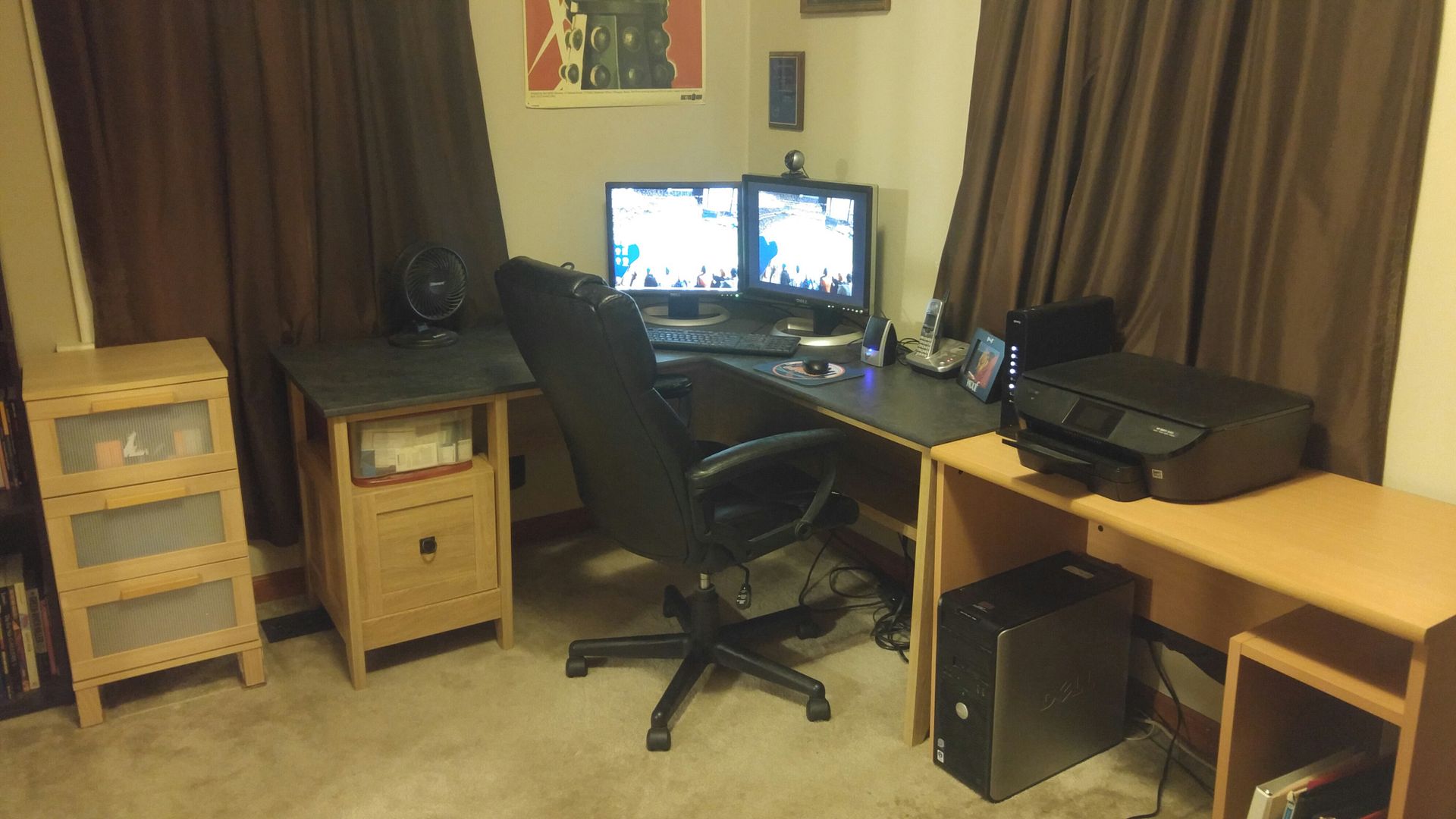 Questionable Content
My first week back to work was very busy. Not only wasy i getting back to work but I was also getting everything ready for QC on Saturday. Without John there's a lot more work to be done. Also we are down a writer so I spent more time on the writers board, also wthis was our 2015 year in review show.
I kept an eye on the numbers for ticket sales and by the day of the show we had 30 pre-sale tickets. Night of with walk ins we ended up with about 42 folks in the audience and the show was awesome!!! It was fantastic. So much fun...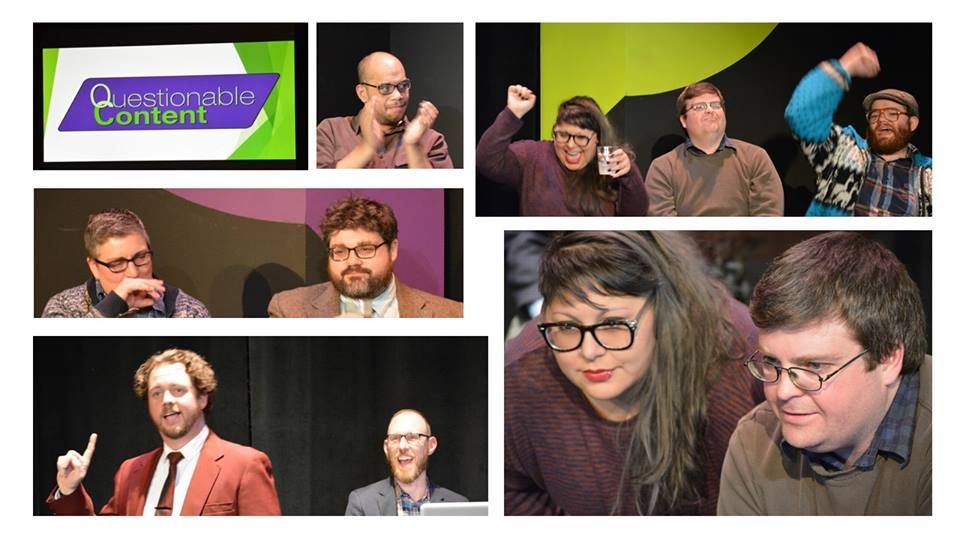 I told you that as brief. I just wanted to get these things down and I'm totally destracted right now, watching Max Hedroom. :P
Quick update on what has been up. Andy and I had 11 days paid time off for the holidays, from Xmas Eve through January 3rd. It was restful but also productive. I spent time working on editing video with the new video software i got. Acutally captuing the video from the tapes proved to be a huge painful ordeal but it eventually got done. I worked on some other QC stuff, too, though not as much as I would have liked.