Treat Yo'self!
I've been strangely treating myself as of late. For Valentines day I asked for tickets to see Jessica Williams at the UW, which Andy got me but, sadly, the event was cancelled. Andy should have his money credidted to him but I still felt shorted a VDay gift and felt owed comedy. So I got me some British comedy, Matt Berry's "The Toast of London" all three seasons on DVD. It has come but I haven't had time to watch it yet. Hopefully this weekend. Then as kind of an extra comedy treat, because I felt the need for instant comedy gratification I downloaded a Maria Bamford stand-up recording I could listen to on the go.
Andy and I together broke down and bought a new refurbished computer. Ours was getting too old and slow to keep up with watching videos on youtube, or even just looking at webpages due to all the video ads and crap they put on there now which was frustrating so it was time to upgrade. I spent a day last weekend setting it up which went somwhat smoothly except for the switch over to VGA cable and trying to find a VGA splitter at a brick and morter store (apparently impossible) and the install for Microsoft Office 365 didn't quite work right. There are still some kinks to work out on setting this guy up, I'll probably sort that out this weekend too.
Finally, the weirdest thing was feeling compelled last week to buy a dress on line. I don't do that. I'm very much a brick and morter, got to try stuff on before I buy kind of person, but I was looking at vintage style plus size dresses and fell in love with with this dress I saw. It was a hundred seventy something and marked down to $53, I felt I had to take a chance and get it. I couldn't stop looking at it.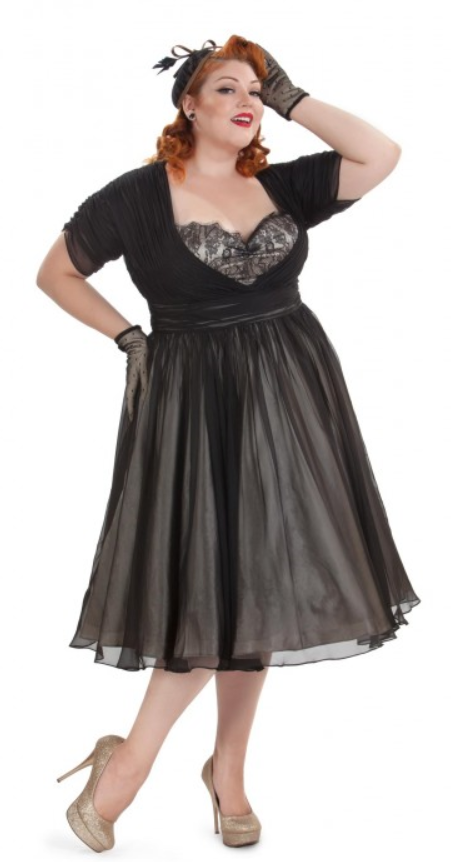 As soon as I ordered the dress, I started looking at cute hats (well fascenators, actually) to go with it. I wasn't gonna get the fascenator until I knew the dress fit but I picked out the one I thought would look cute with the dress and put it on my amazon wish list. Once the dress showed up, as soon as I tried it on and was delighted that it fit, I bought the fascenator to go with it...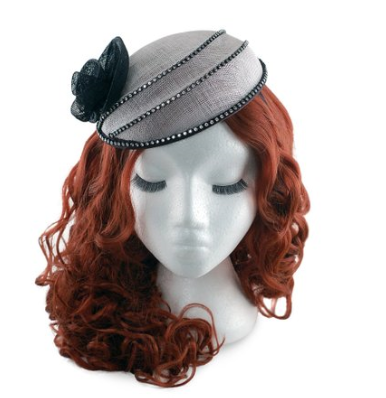 I'm really looking forward to putting the outfit together and looking fancy in Puerto Rico. Even if I probably will be overdressed. Once I either replace my wedding shoes or get them fixed, the whole thing will come together.
Shows...
This week I submitted the application to have QC perform at Bumbershoot. Fingers crossed they pick us. Obviously we wouldn't make any money but it would be terrific exposure for the show and the press for the fesival would help get word out. I worked on the application for a while and was pretty thorough. I hope we're picked. I'll know in April.
Wednesday was Gat Uncle Time and Cory performed a funny song about the Incredable Shrinking Woman (the theme for Gay Uncle Time was Lily Tomlin). He did a great job. The song was funny and catchy. Much like Cory's xmas song, this was clever and fun I and just loved it. I hope he does more stuff like that I'm all for it.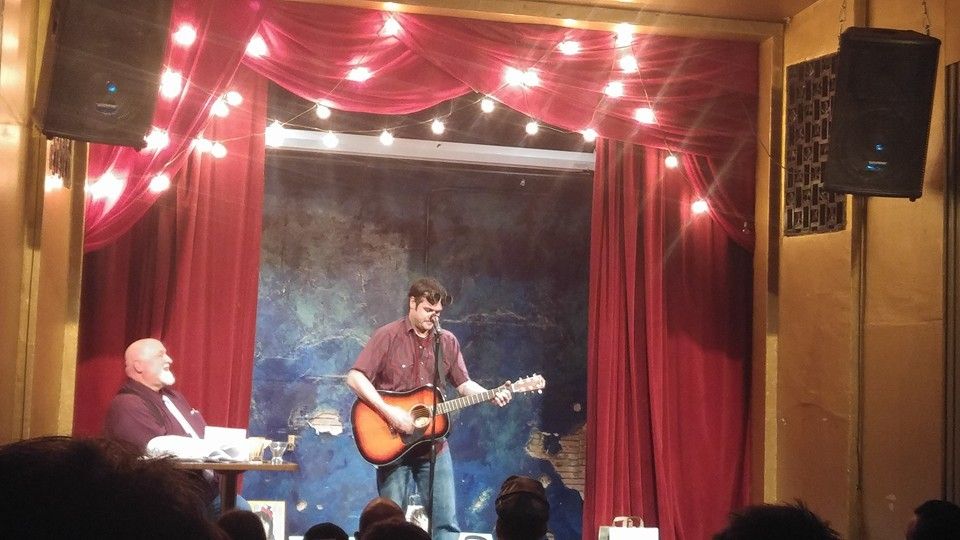 Spooky Shit...
Yes there is more spooky shit to log. Last night I was in fhe shower, minding my onw business, thinking about how much I love my new dress and fascenator and how I wish I could just play dress up and take pictures like the old days, (you guys I love my new dress) when suddenly....SLAM! The bathroom door to the main living space slammed closed out of nowhere. While I was showering I had both the bathroom doors slightly ajar so the bathroom wouldn't get too steamy and just out of sheer lazyness. The one to the bedroom was still just slightly open but the other one just slammed shut loudly and with force. I don't like that happening while I'm all naked and vounerable. Andy and the pup were in the livingroom on the sofa. The cat was in the office. It's weird too, becasue when I got home, Andy mentioned that the cat must have locked Sparky in the bedroom because when Andy left the house that same bathroom door was open but he cam home to find it closed with the cat on the other side. The only odd thing about that is that if the cat were outside of that bathroom door it swings inward so the cat would have to pull the door close to lock the dog in there. That might have been closed during the day under spooky conditions it might have not, we can't say not having been there. We were bother home when it shut while I was in the shower though. It was about 10:20 at night that I was in the shower and the door slammed. Andy had cleaned the house a bit that night while I was bartending at the theatre (had had gotten to a bit of a state this week). There wasn't any energy of not in the house it was just kind of a Thursday. It could maybe have been air pressure of the steam in the shower, possibly but it slammed really loudly and hard. This wasn't the doors moving a bit when the heat comes on.
Finally...
Only a small handfull of days before we're off to Puerto Rico! I'm looking forward to it! I'm currently 17% fluent in Spanish according to the language learning app I'm using. Although I don't feel that way when it comes to pulling the vocab out of my head and speaking. I'm pretty good when learning/practing using the app but actually speaking and comprehending without looking at the words written in front of me seems
way
harder. I've been real good at keeping up with it. I'm on a 30-something day streak and only once have I missed a day of practice (Wednesday on account of Gay Uncle Time and having to run home first to feed the pets/let out the dog). I've got my day in San Juan ahead of me, I think I'm up to the task of knowing enough Spanish to sightsee, shop and order food/drink. I bet though, while we're at the resort, we wont even need to use our Spanish except to be pleasant and respectful to staff (i.e. saying 'gracias' and 'disculpe') But hey, even if so, there's no harm in learning a new skill. Ah, beach, pool and exploring times away from Seattle. I can't wait!
I haven't really properly updated in a bit. Here's what's been up...
Current Mood:

dorky

Current Music:

Duran Duran: The Chauffeur