So we landed back in Seattle at 9pm on Sunday (3/13) and went right back to work on Monday. For me it was come back from vacation and hit the ground running as I had two shows of QC on Friday and Saturday. It has been a while since we have had two shows and the writer's board wasn't quite where I wanted it to be when I returned (partially my fault). So that who week was soo stressfull. It was catch up with stuff at the day job all day, come home and work on the show all night, wake up and do it again. I also had anxiety about ticket sales as it was two nights as opposed to to 1 (as we had been doing). Then there was the stress of getting prizes and such...it was just. Man it was a stressfull week leading up to the show.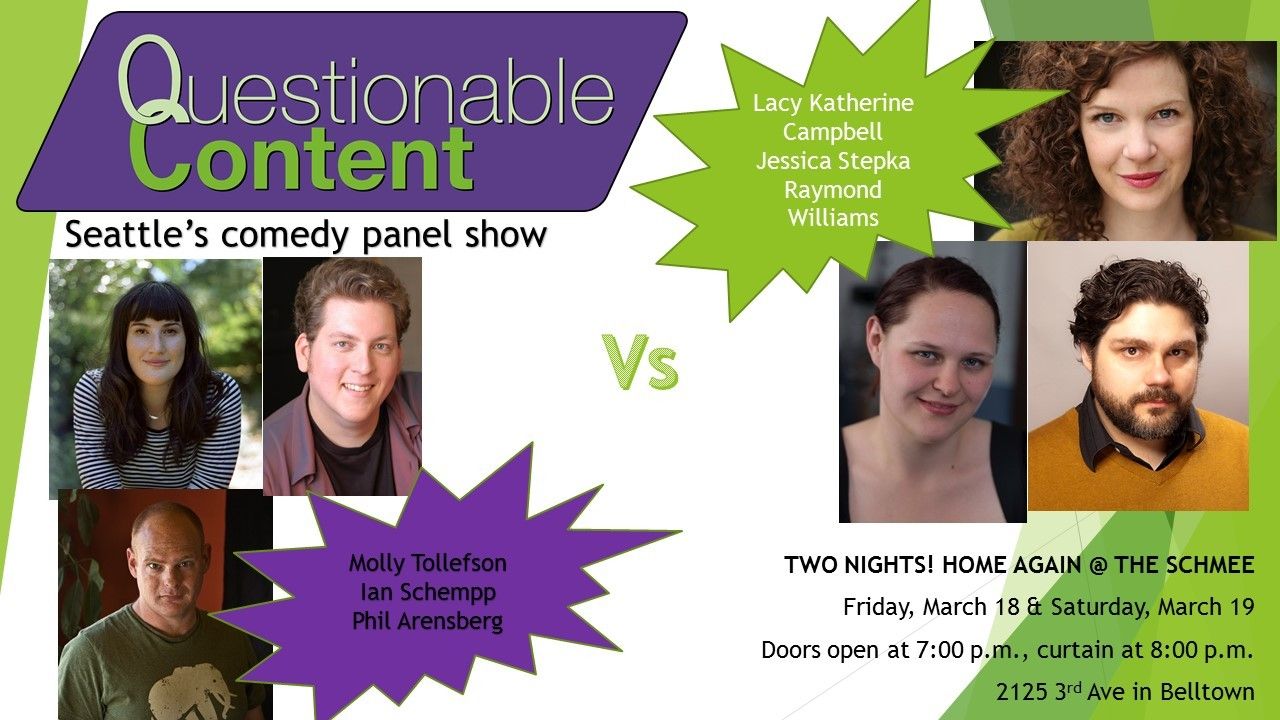 Towards the latter part of the week ticket sales started picking up and I was super jazzed to see that we were one (albeit it of very many) of the Strangers pics for things to do that weekend.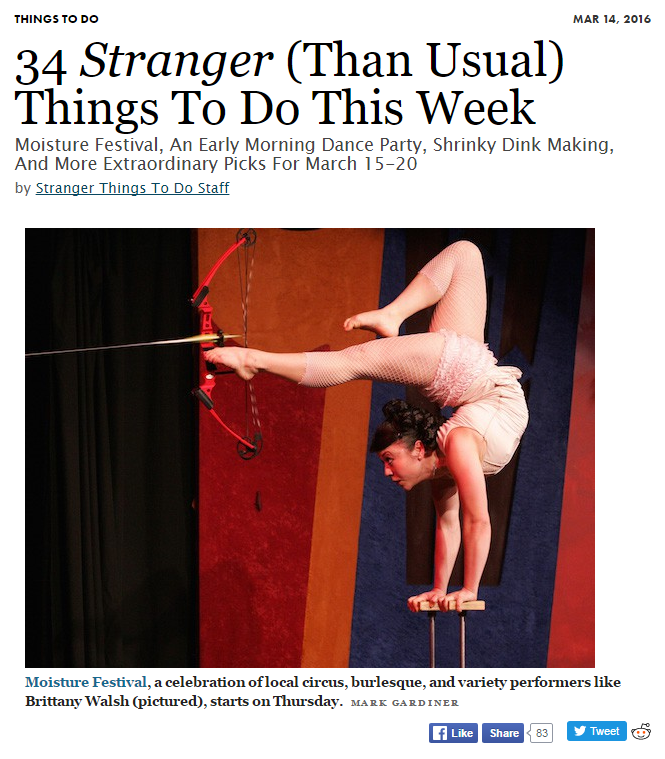 I had hoped to get Friday off to work on the show, but as it became clear that that was just not going to happen with the day job I had to double time it and make do with running around to get prizes on my lunch break. Happily though Friday I got it all taken care of and the show came together and I had 20 reservations for Fir and 19 for Sat and both nights we had a handfull of walk-ups. So the houses were pretty good (and Friday I didn't even have a bunch of my friends in the audience, that was Saturday!). The shows, were good. They were tight. We had Phil back on the panel, who has been missed. Actually we had a good panel of Improv folks and an equal number of fellas to ladies, which is nice. Friday was a tight game with a tie breaker that actually went of for a while.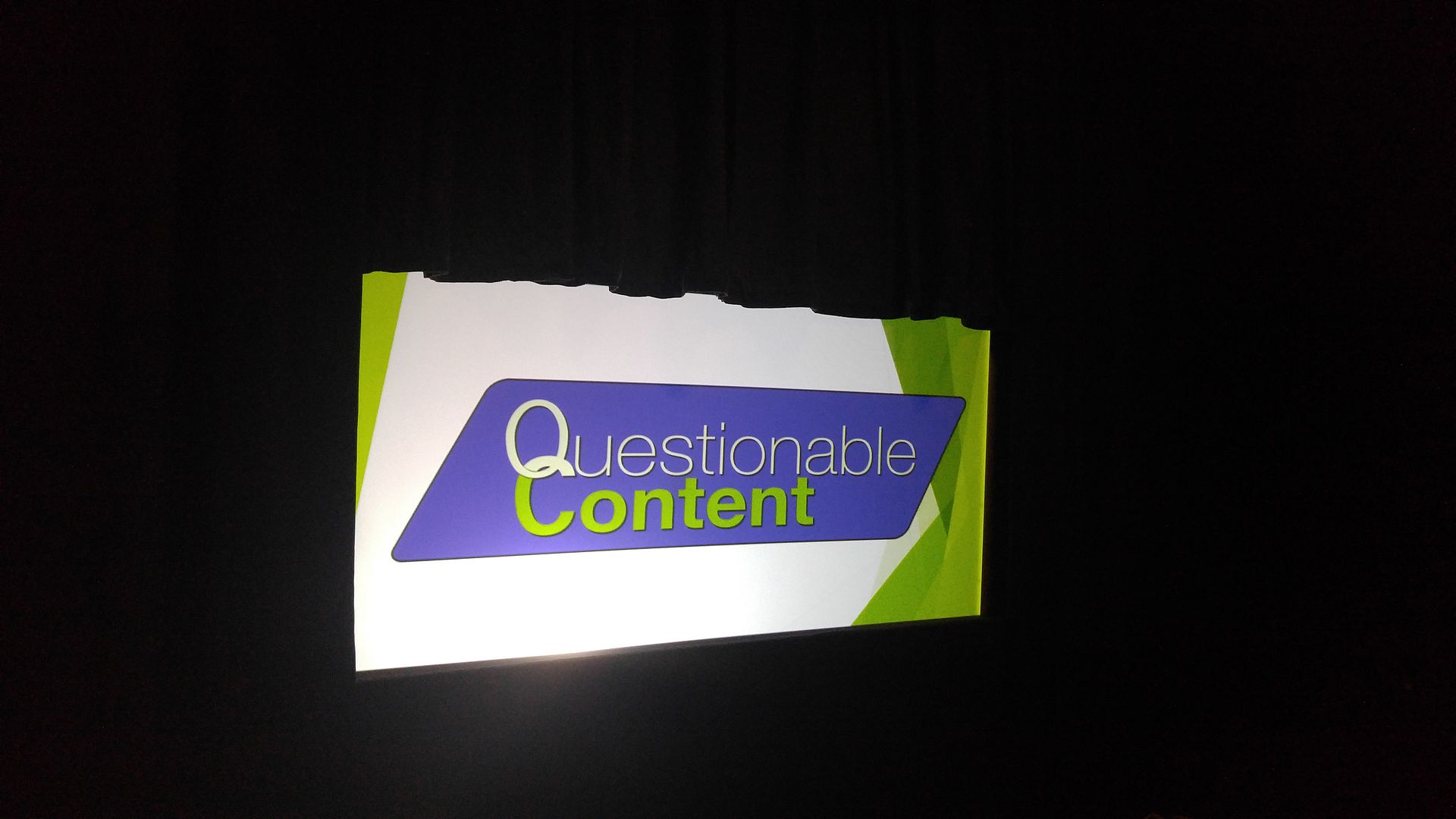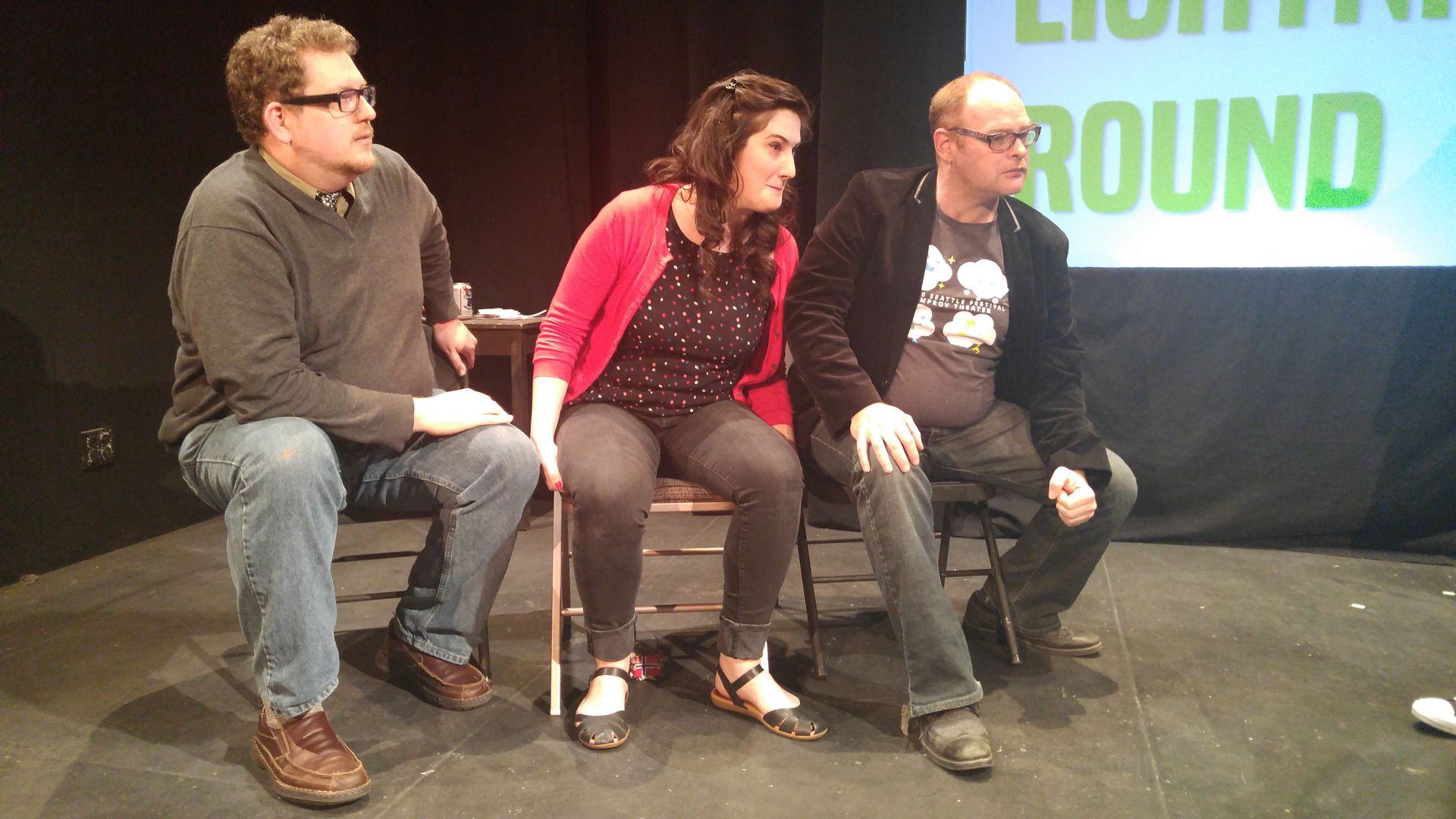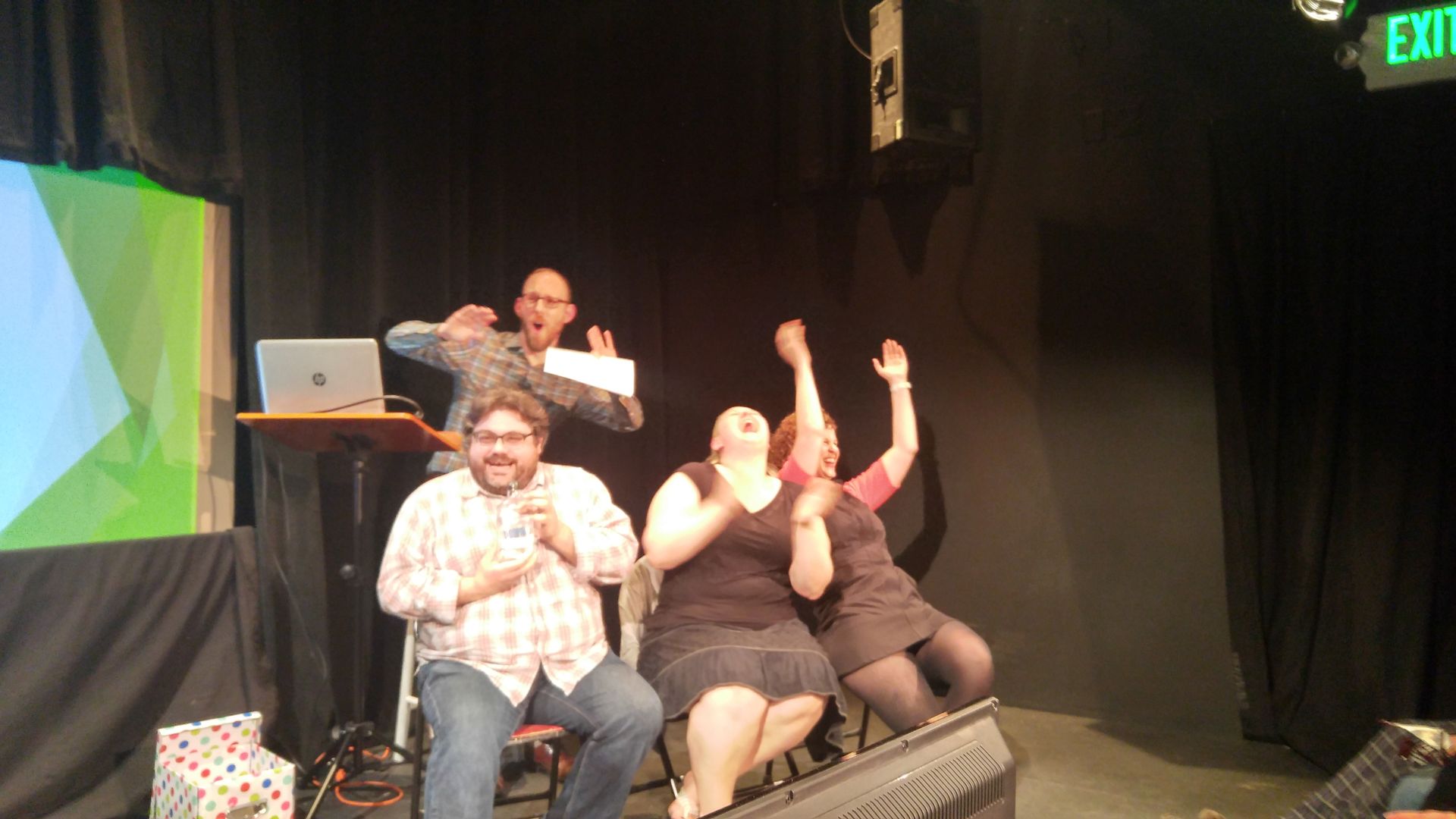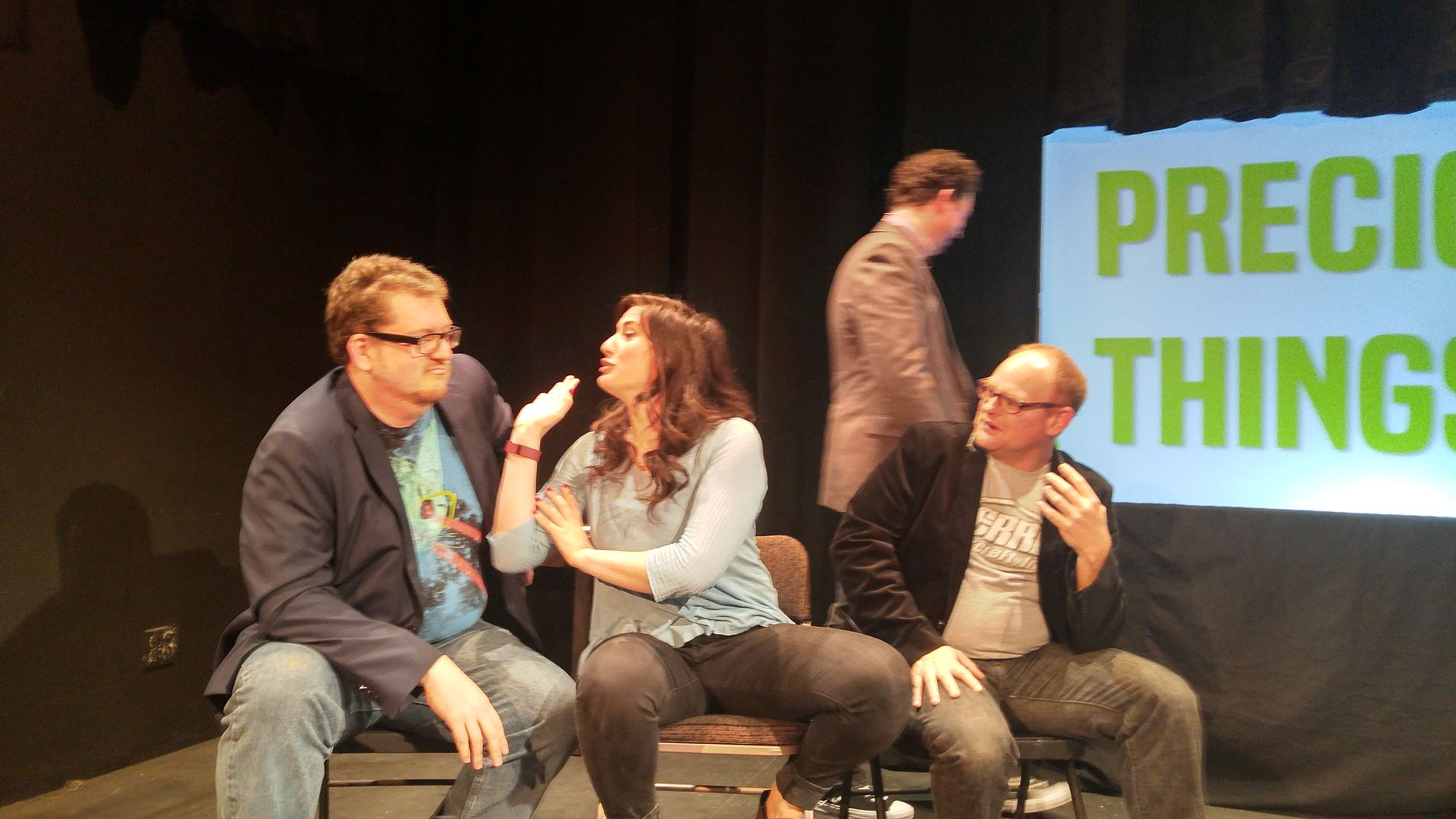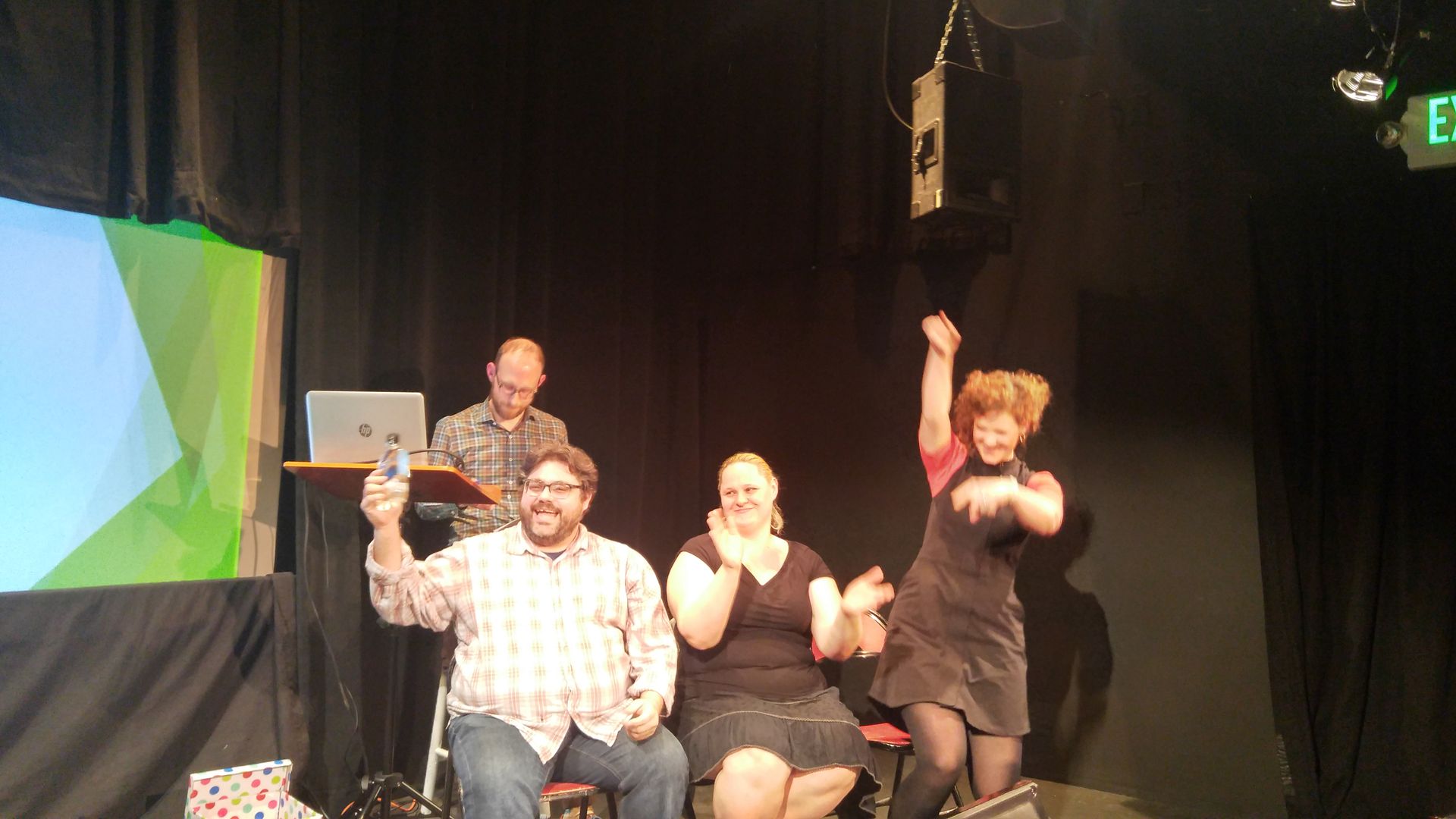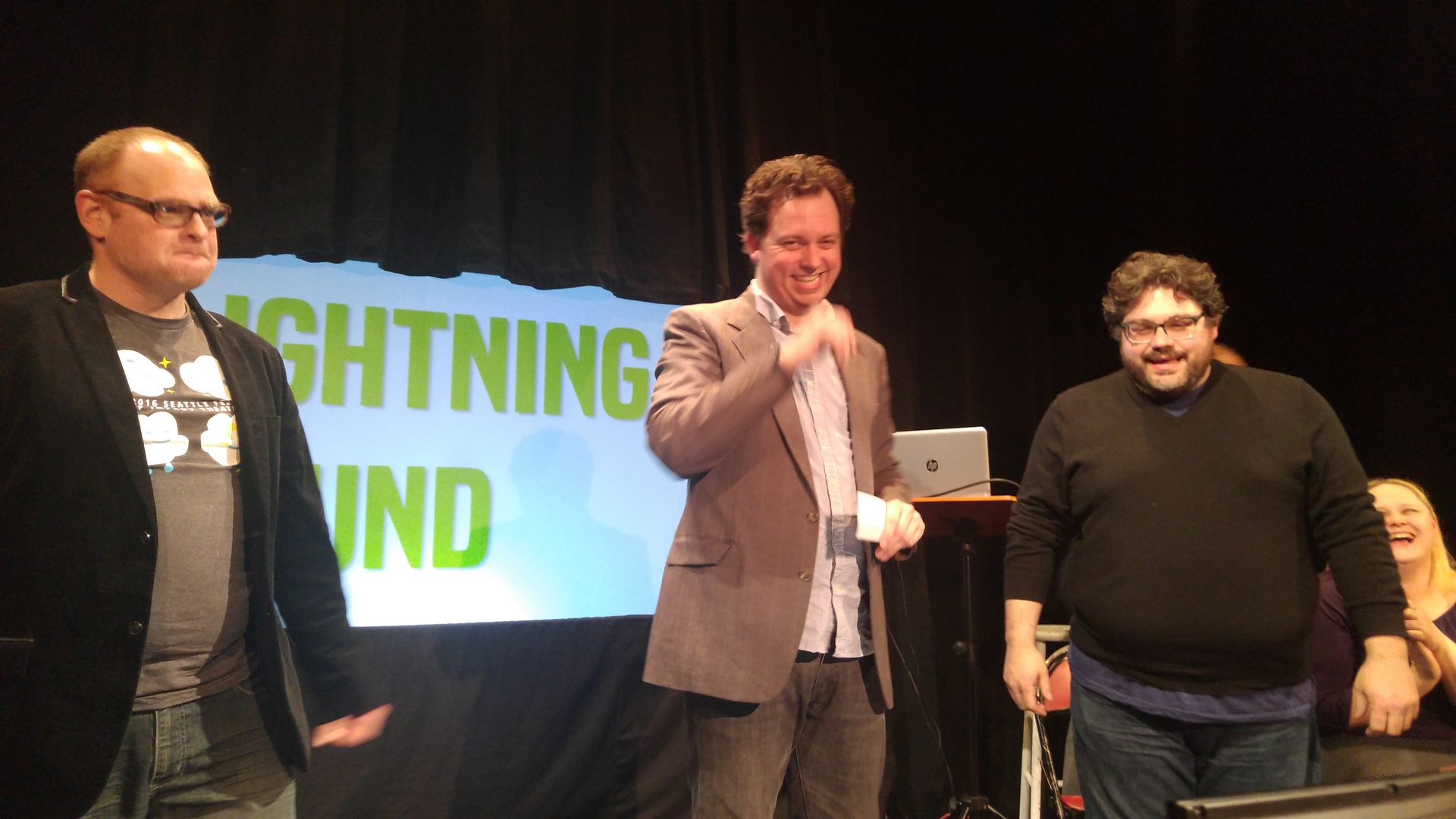 Andy didn't come to the shows as he was dealing with another kidney stone (yikes! but all better now). On Saturday night I had the rare occasion where I could go out with folks for drinks after the show with a mix of my friends, my folks and the panel/cast. It might not have been a wise choice since we had a gardening date the next day but it was fun and worth it. All in all, in spite of or at least after all of the pressure and stress, it was a sucessful sow all around. If you missed it (and live in Seattle) you should join us some time. It's fun.
Still in catch up mode on the blog front.