Commencement Weekend
So this past weekend was commencement at the day job.
It was exhausting and, for the first time this year, quite irksome for some reason
There are so many stories, so many annoyances, so many things that bothered me. I don't want to go into the in and outs of it, because this is not the forum to talk about it. All in all I think I did a good job in my roles and put forth the effort and was a team player despite thing getting on my tits and my feet hurting from too many days in heels. On the plus side, the event itself went off without a hitch and I got to enjoy a pretty view of the city from the private floor of the Space needle on Friday at the pre-commencment dinner.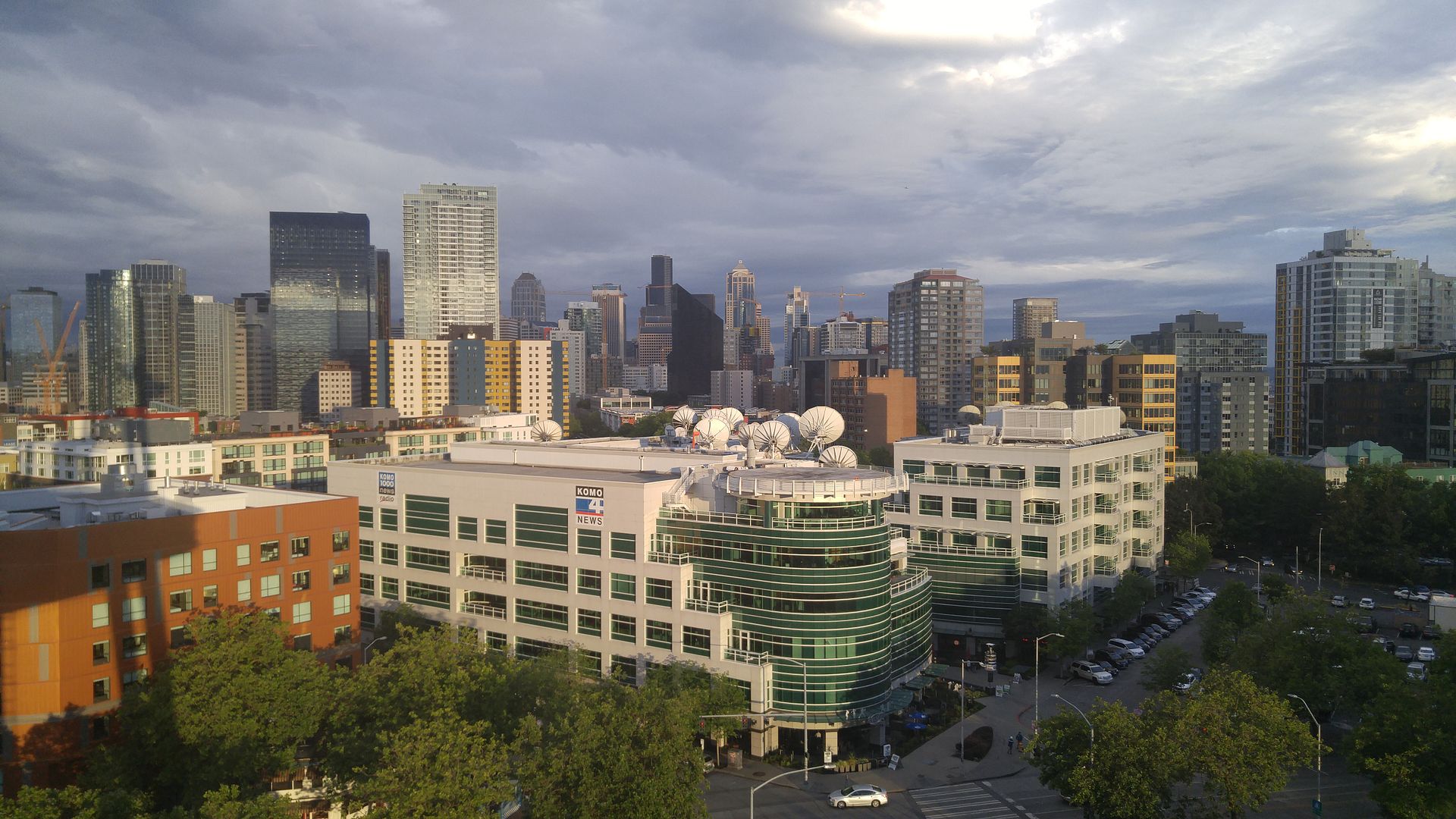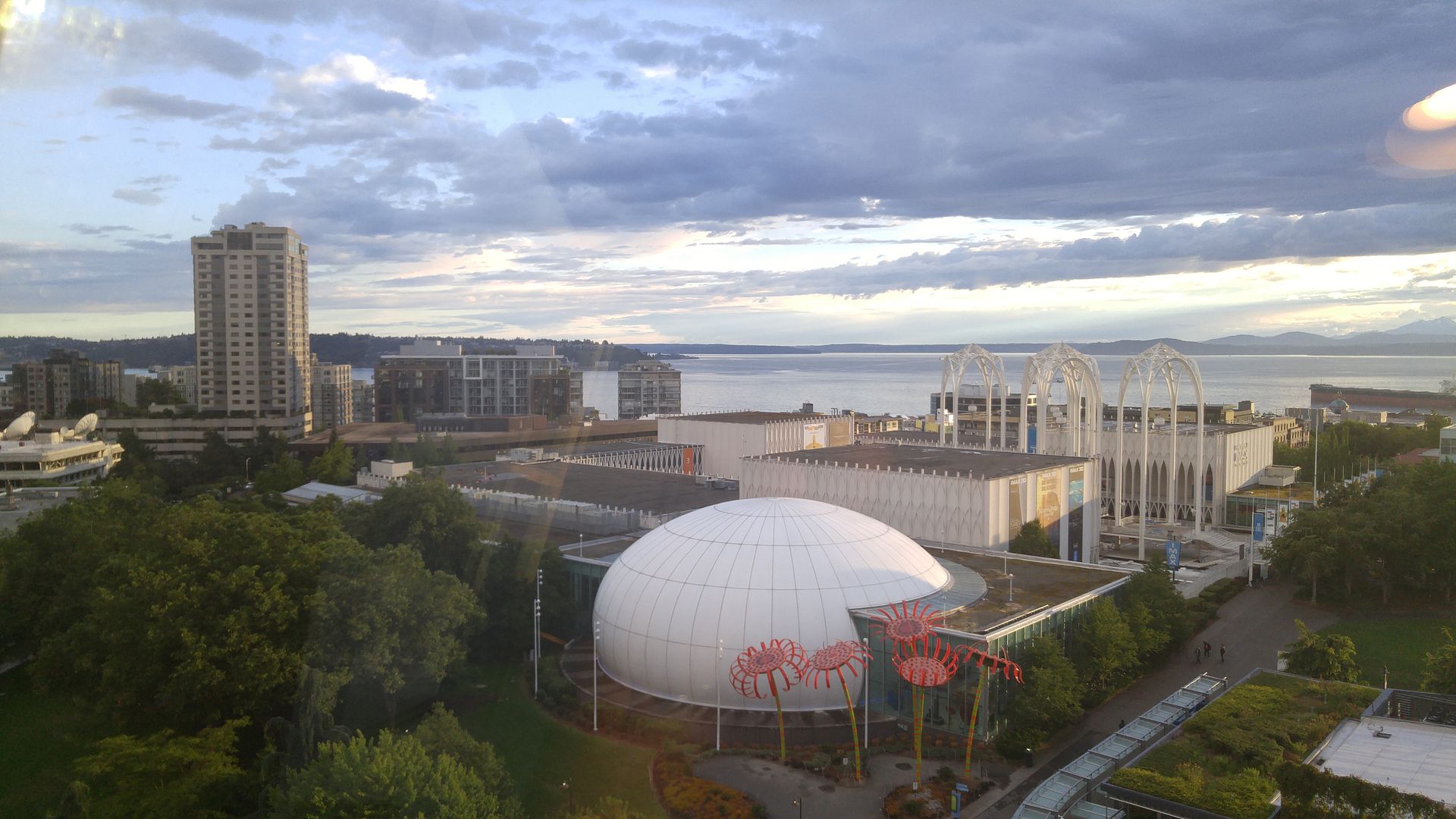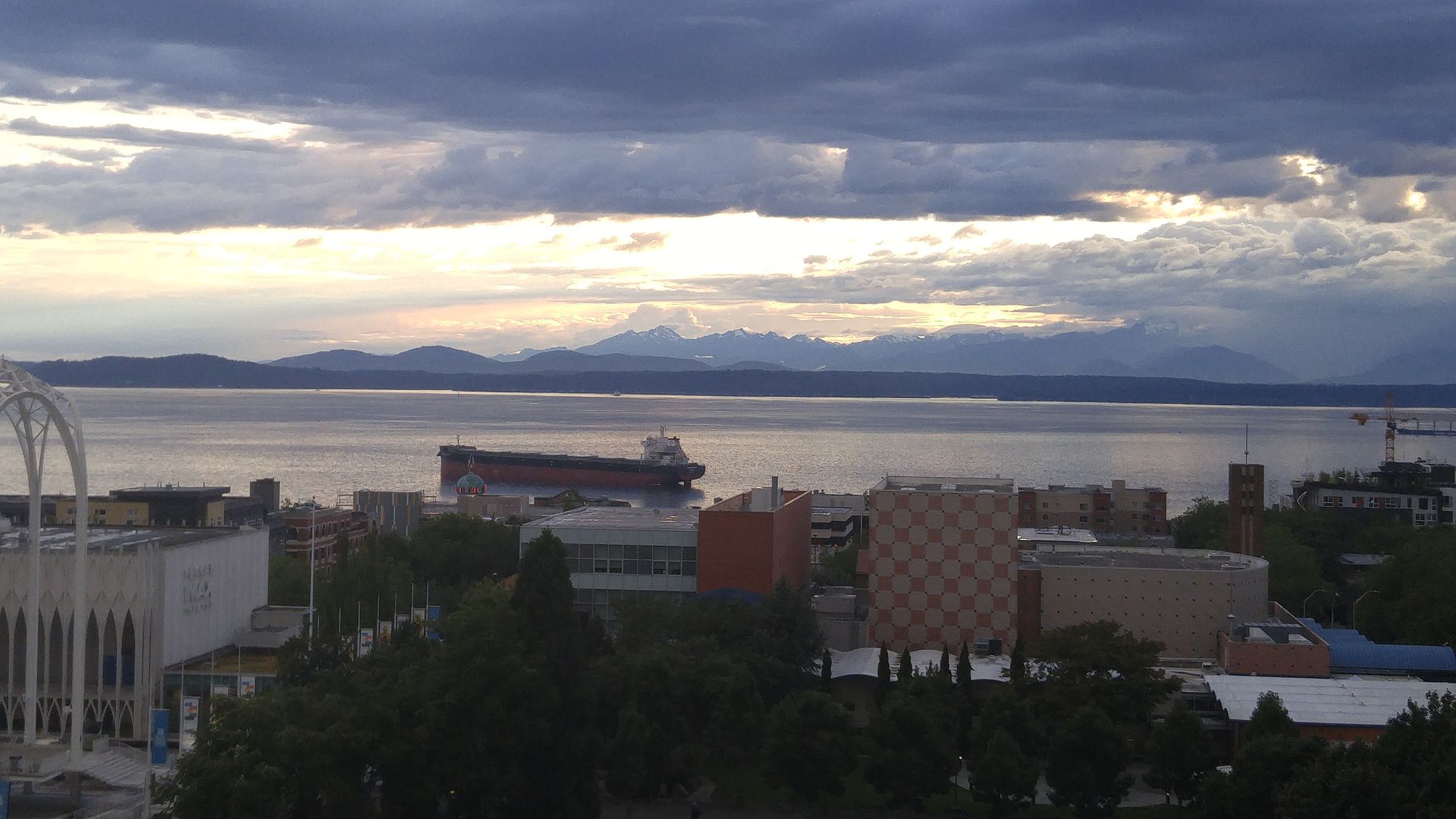 Sam's Birthday
After commencement was over I went home for a quick change and Andy and I went down to Renton for Samuel's birthday gathering. We couldn't stay too long for a handfull of reasons, one being me being exhaused and not up for pub crawling after 3 days of being on my feet in heels, not to mention being on the side of broke afte buying Decendents tickets. We stuck around for the gathering at Chez Sam though and saw the opening of prezzies and the surprise birthday cake. Even though we didn't stay long I was glad I got to wish Sam a happy birthday and also got to hug Raye after the good news that the first step in getting Rob over here had been approved!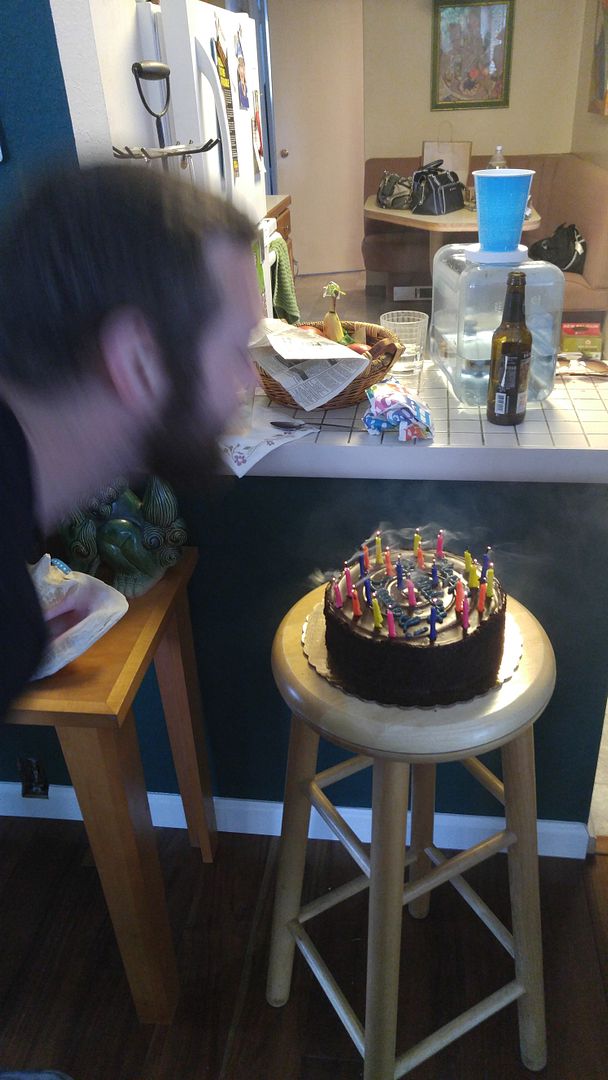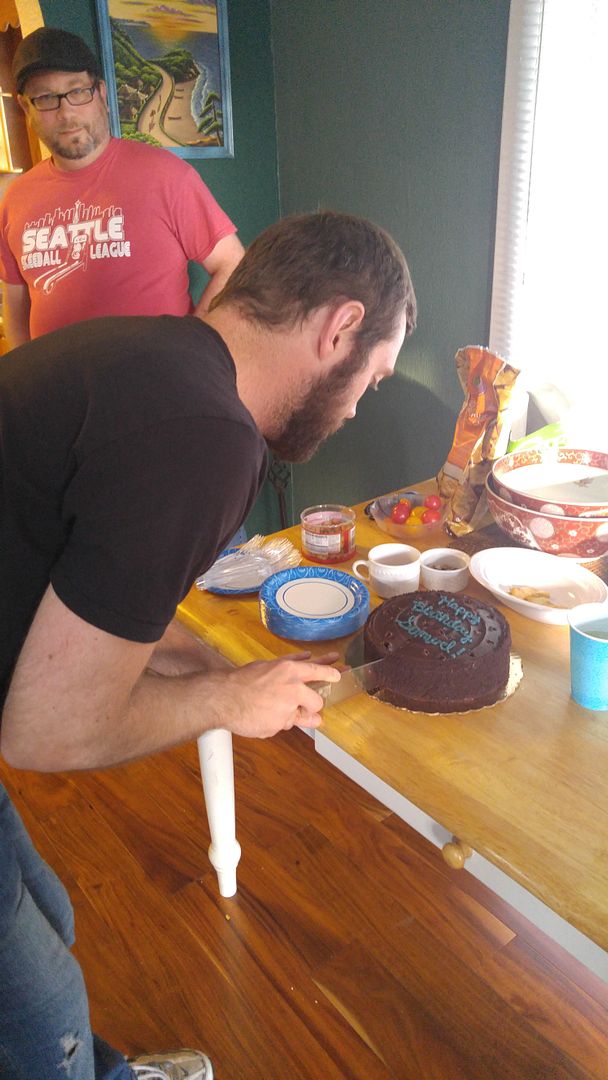 Sam and cake.
Spooky Shit
So this gets logged under spooky shit, however it's the most adorable spooky shit to date. When we got home from Sam's we discovered a little surprise waiting for us in our bathtub.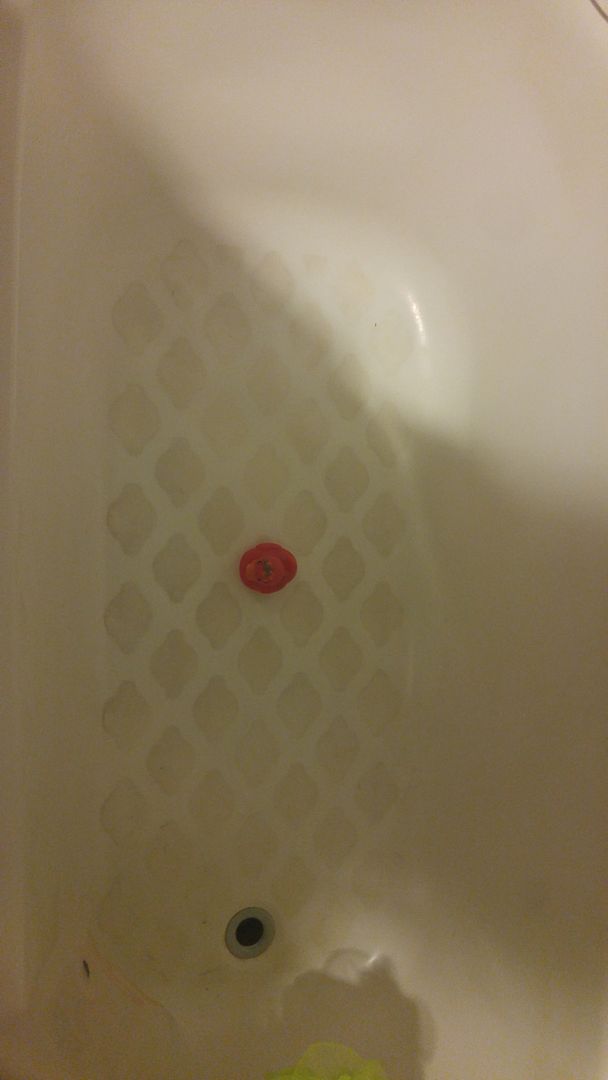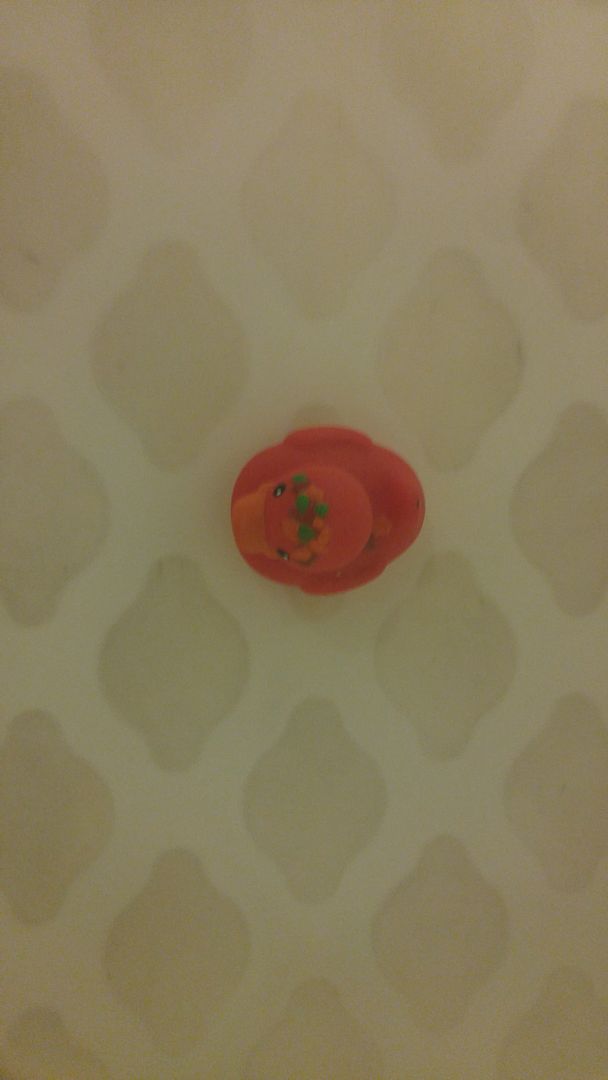 Sitting directly in the center of our tub, in the center of one of the little grippy designs was one of my rubber ducks. It usually lives, just for display, on the top self of one of those wire corner shelf units for bathtubs. It's not impossible that kitty could have knocked it off, but highly unlikely that kitty could get up there without pulling the whole structure down. Plus the other rubber duck that lives up there was undisturbed. So yeah, it was really cute to find the little pink duck looking up at us. Nice trick, spooky house. Well played. I'd like more of this, less scary banging in the middle of the night.
**EDIT**
An hour or so after I posted this I was in the shower when I was startled with three knocks on the window right behind me. I screamed, then yelled and called Andy an asshole, figuing it was him outside trying to scare me. It was not Andy. There's so mush brush and bamboo outside that window, which is also so high, it would be difficult for him to do so form outside. I mean maybe it could have been a rat or something outside but it sounded like three quick knocks. I don't know. If it is a spooky thing. Not cool man, not cool.