QC
On Saturday we had a show at the Pocket Theater in Greenwood.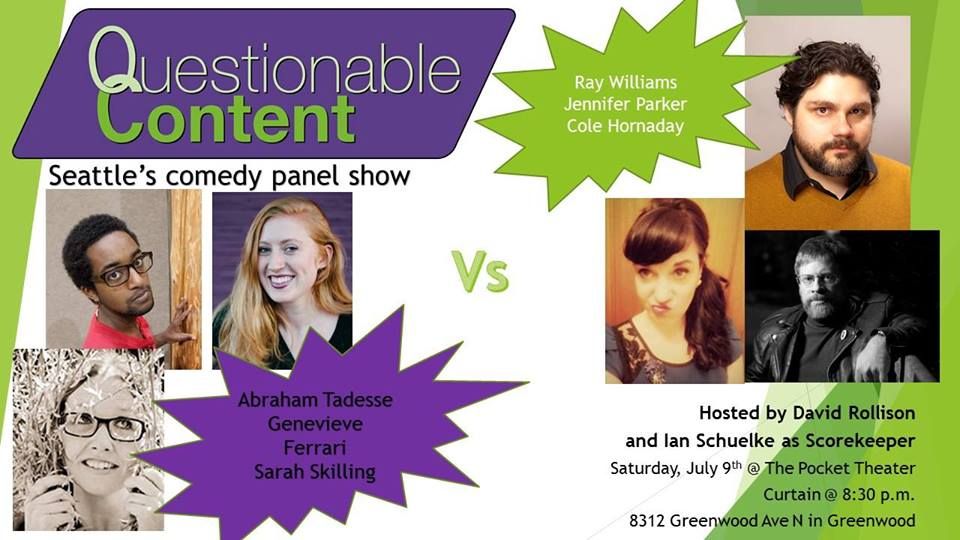 There are ups and downs for the Pocket shows. I love being in Greenwood becasue it's closer to home. We can party afterward. The shows are shorter and there is only one so the prep for it is a little more laid back. However I can't check ticket sales, until I get thee which might be for the better for my sanity so I'm not refreshing the list every 20 minutes and freaking out.
As it turned out, we had 33 tickets sold. (Woot!) The show was tight. We got the timing just right. The precious thing was delightfully strange (a little statue of a boy peeing). It was Ian's birthday weekend so we had a slide at the end to wish him a happy birthday and we had a big sing along for him. We also went out after the show for his birthday (though i didn't stay at the Baranoff becasue my mates wanted to go get food across the street at Northstar, my new favorite diner).
New do
On Sunday, Andy had up set an appointment for us to get haircuts with our barber. I don't know what came over me, I decided as I was falling asleep after a good night of QC so maybe I was just feeling confident or something, but I was ready for something new and different. So Sunday I asked for kind of a bob, with bangs and all. I haven't had bangs since I was a sophomore in high school so...1998? After I got my haircut we went to do some shopping at Fred Myer and even though i knew it was kinda against my better judgement I bought hair color. I know I said "never again" but also since we moved from Magnolia I haven't really had a regular colorist. Groupons have come and gone for cheap colorings but they never seem in a convienent neighborhood for bussing and it just seems like such a hassle. This is why I've fallen into learning why my natural hair color is...and it's boring. So, though at the moment it's a bit loud, I am a red head again.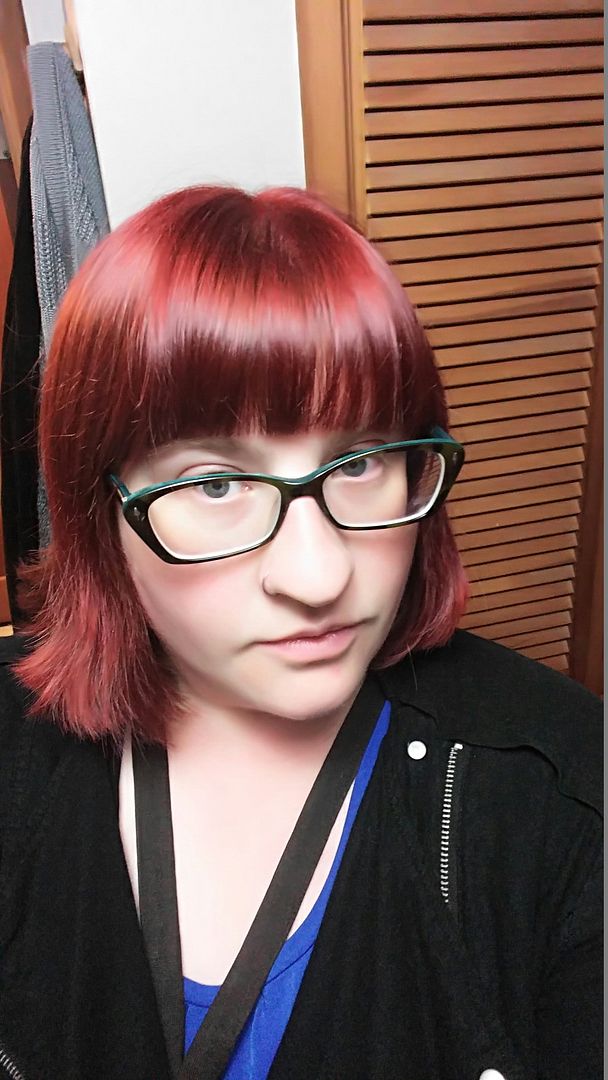 New haircut New color
I have to make this quick becasue I'm so teribly busy but i would be sad if I didn't update after having a pretty good weekend, actually all be it rather short.
Current Mood:

good

Current Music:

Robots in Disguise