We've harvested half of our beets. The green beans are starting to pruduce. The tomatoes have finally started to produce, but are a ways from being ready to harvest. Our carrots should be ready soon. The Zucchini is producing really well! The cucumbers are starting to produce too. The corn is looking really good. We have pollenated the stocks and should probably do so again soon.
Today I put a lot of effort into trimming the tree in the back yar, mowing the front and back yards, weeding in the garden, watering and I finally put some TLC into the flower bed. Here are some pics I took today to share how it's going...
The back yard & garden

The green beans are growing like crazy!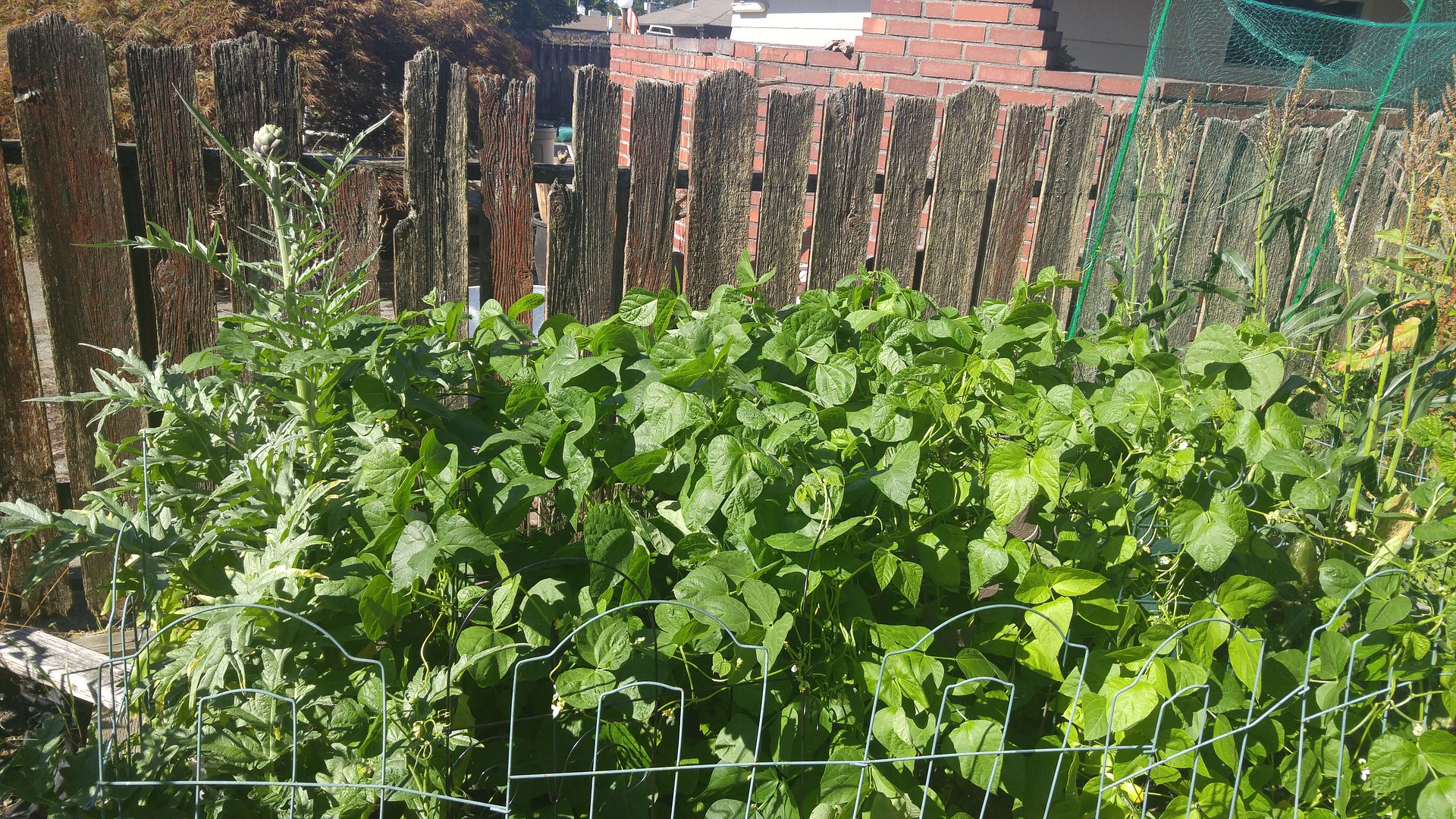 Artichoke and our corn (On the 4th of July we were at a BBQ and our friends who live in our neighborhood mentioned that they tried to grow corn last year but the birds kept getting at them. The next day saw me and Andy putting up netting around our corn to protect it.)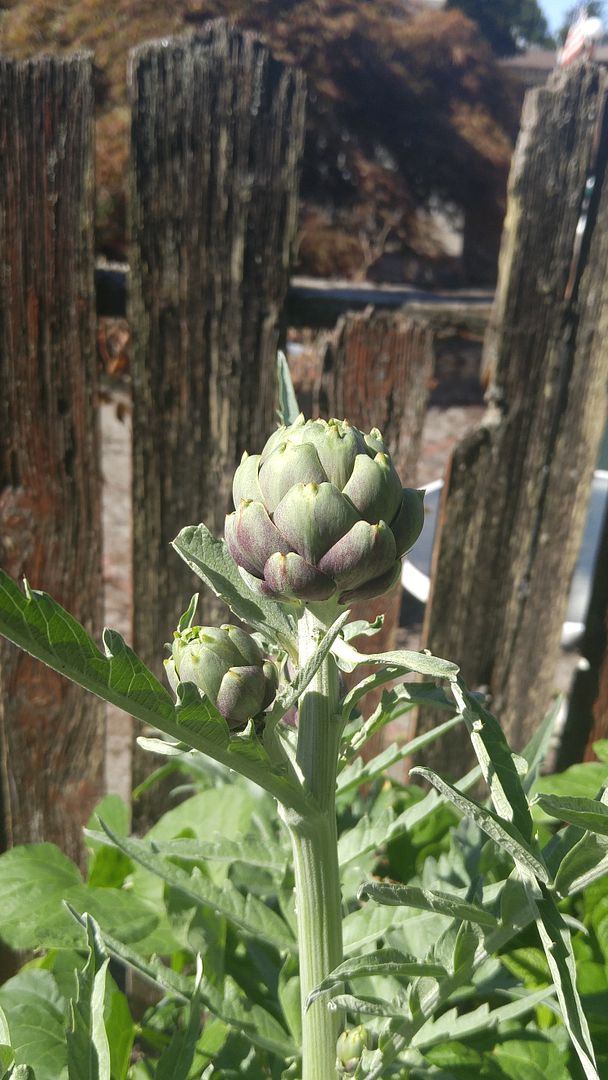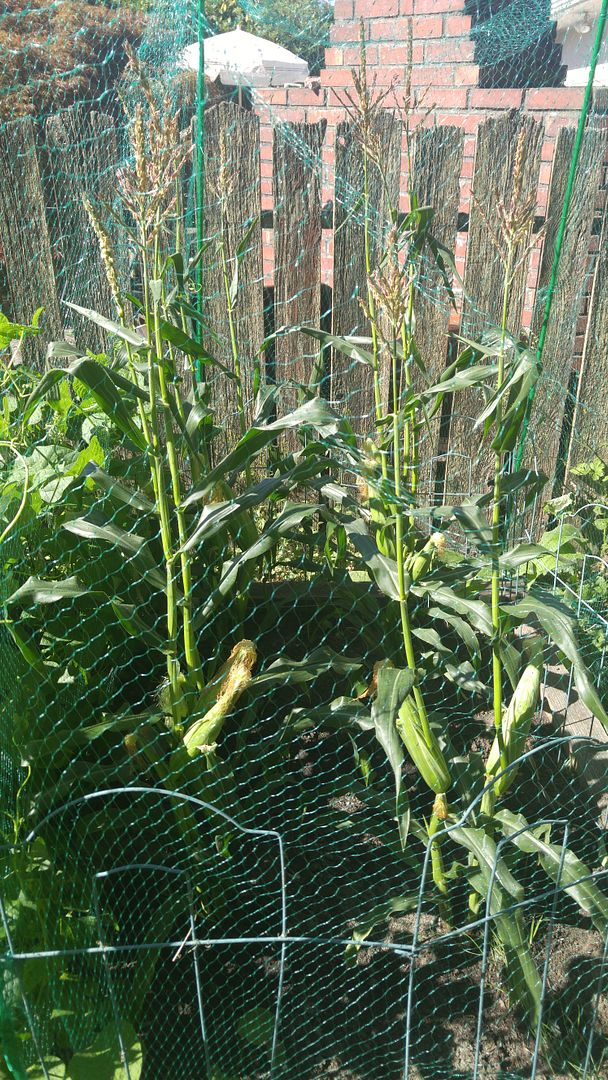 Brussel Sprouts, aphid problem seems curbed but it's still not ready to produce.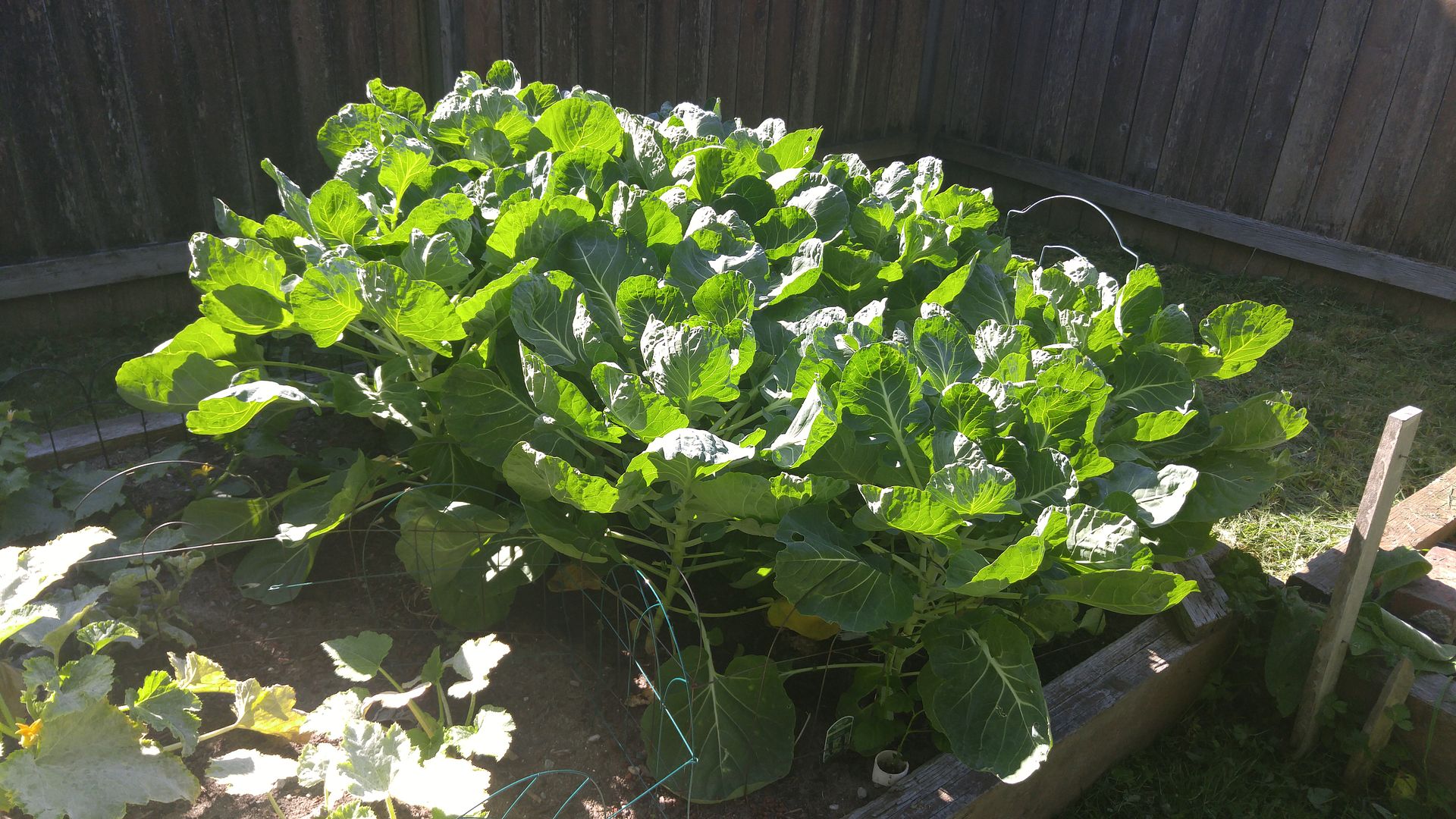 Zuchinni producing really well so far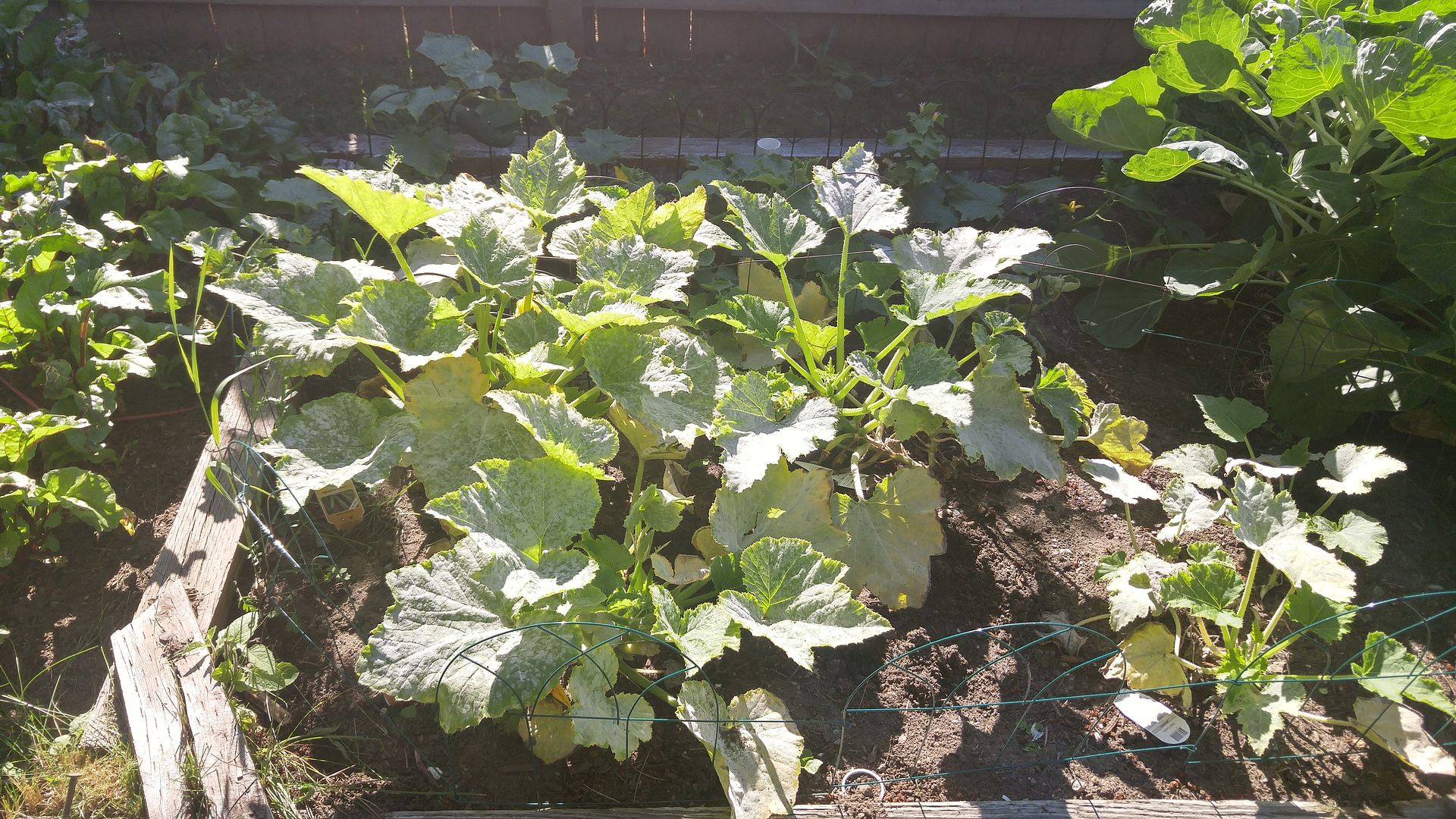 Cucumber!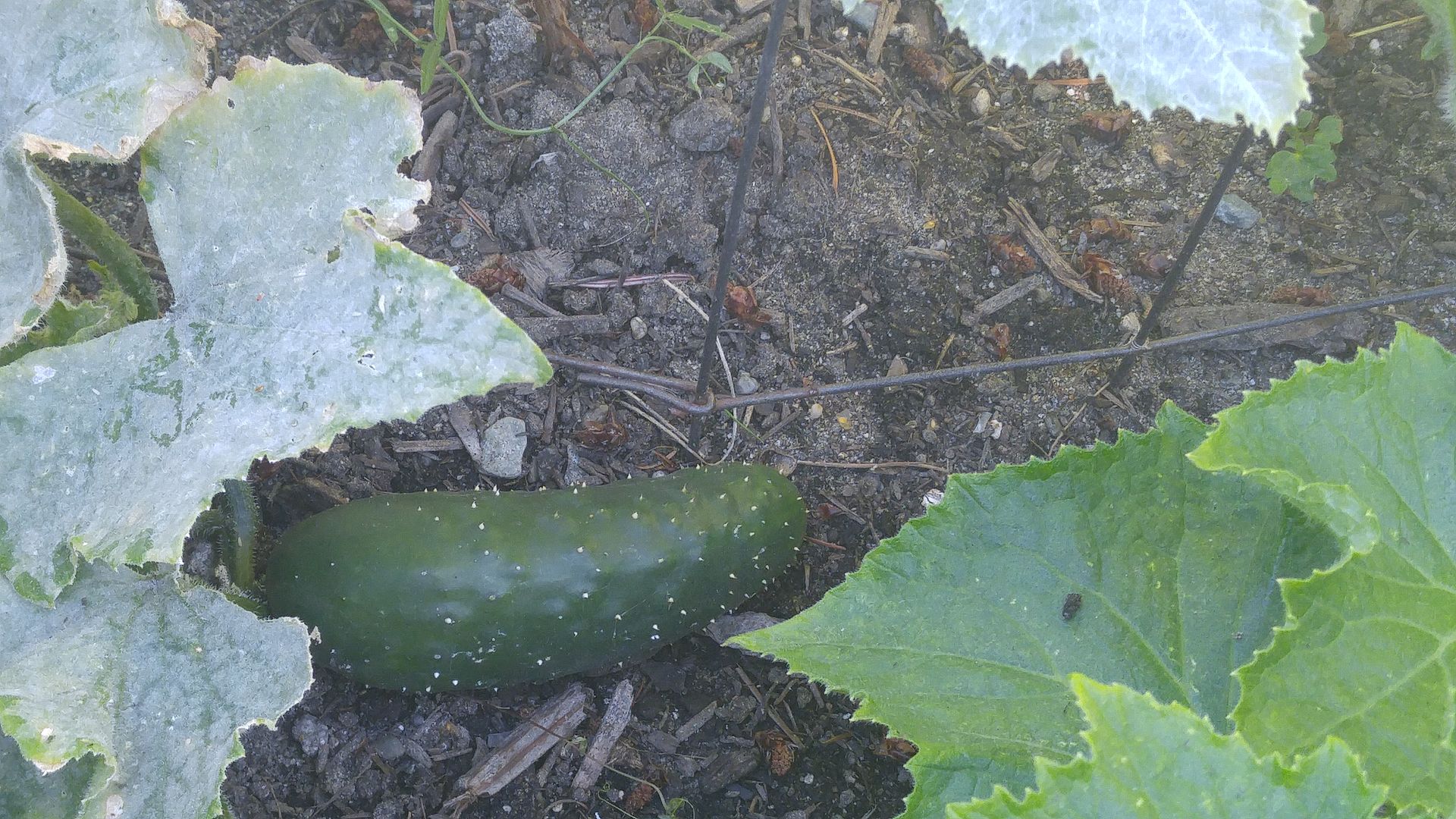 Beets (1/2 harvested)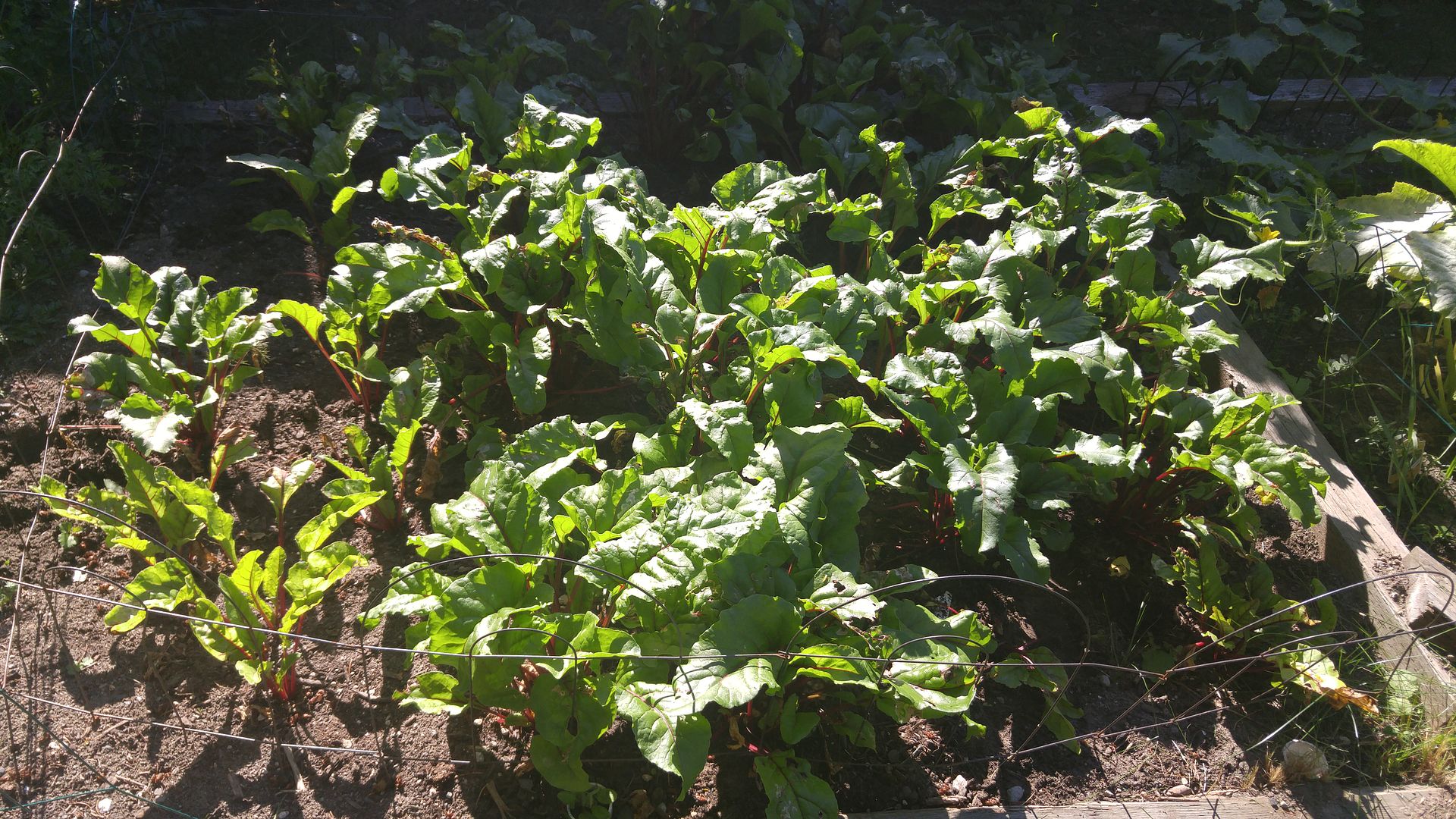 Carrots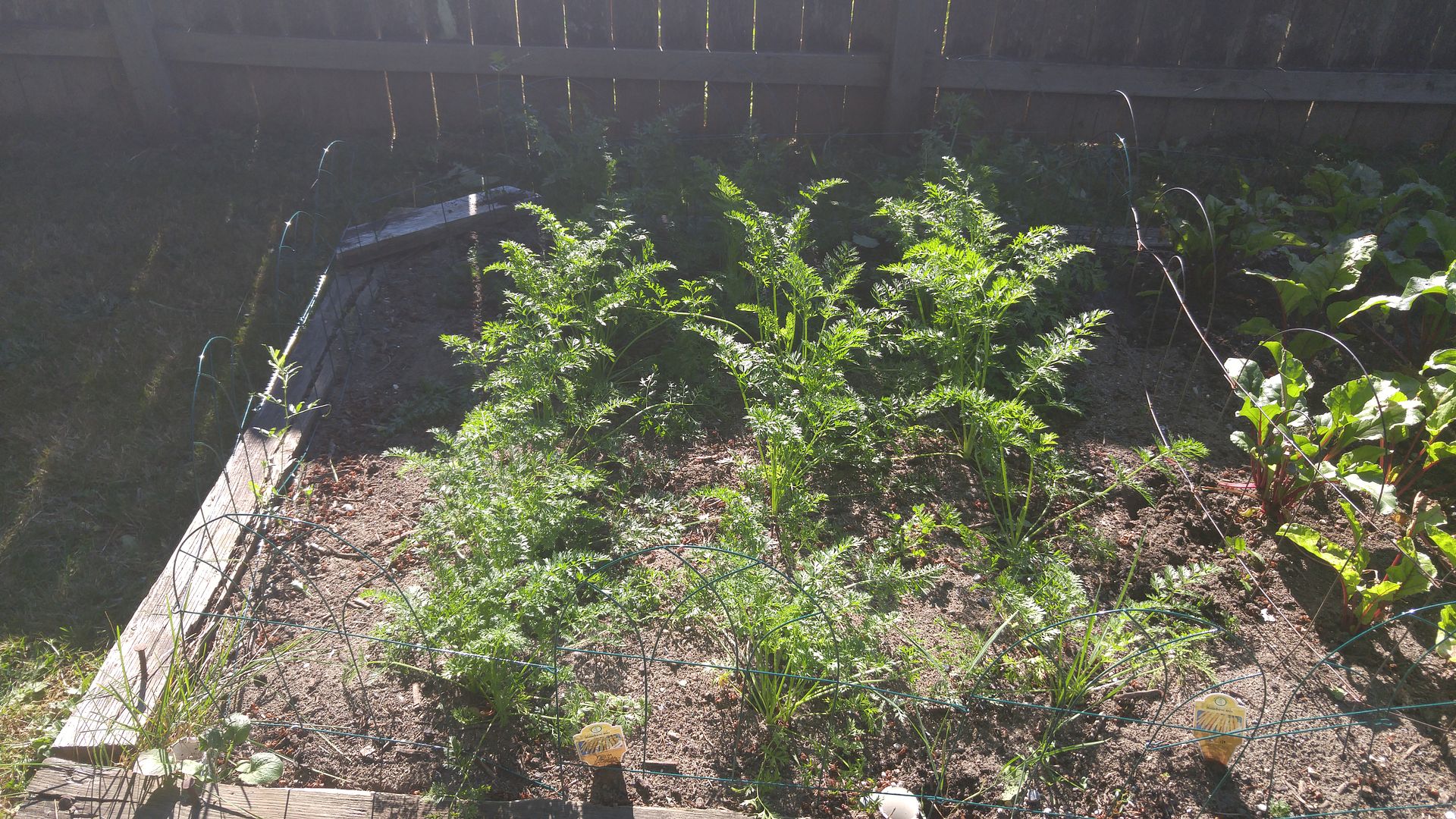 So that's the garden. Like I said though I also put some love into the sad flower bed in the front yard.
Flower bed before...sadly neglected.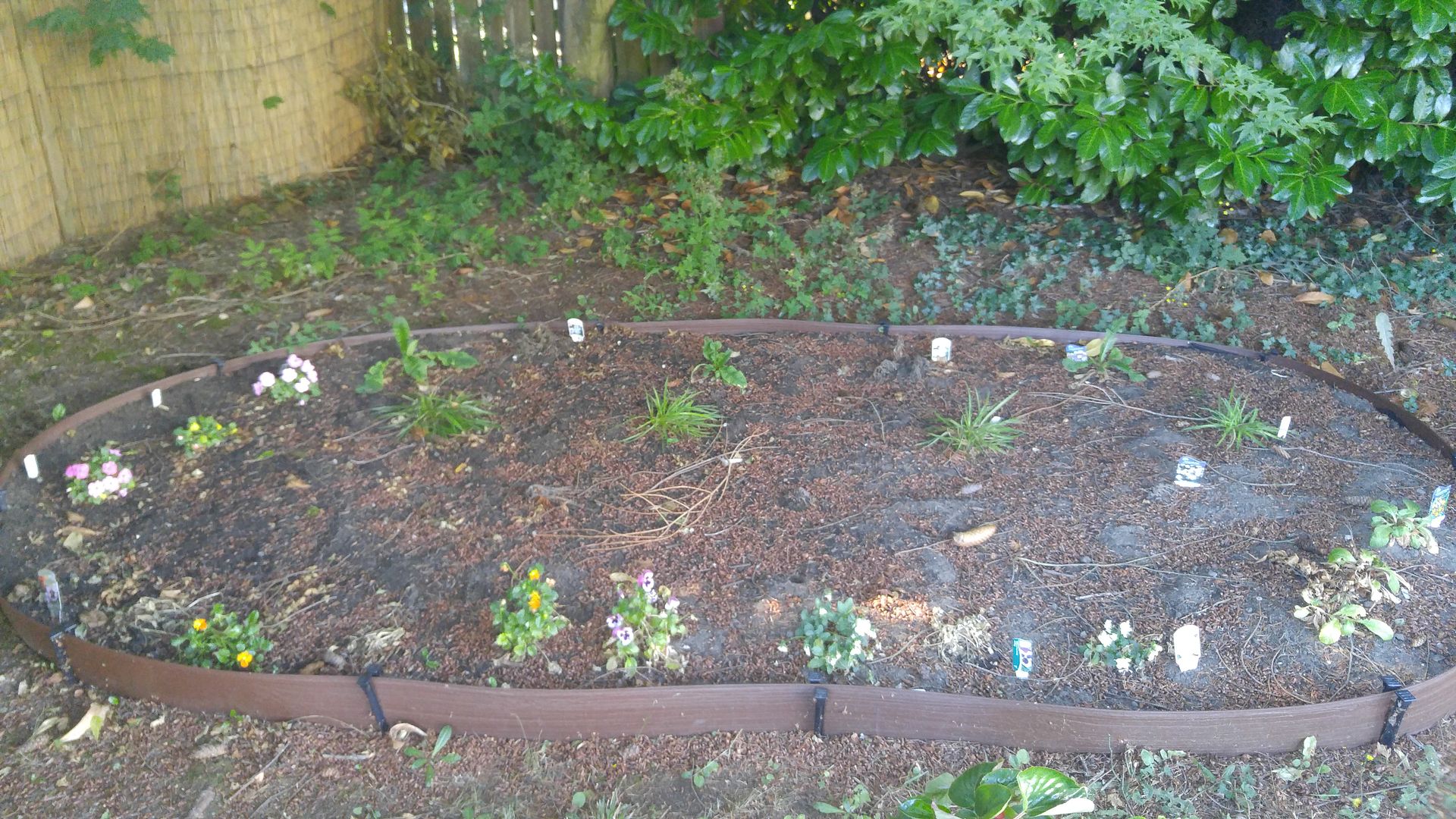 Flowerbed after. We went to Swansons and picked up some new flowers to add. Happy flowerbed.
Also I've been taking picutres of some of the stuff we've harvested in the past few weeks. Check it..
Zuchinnis, bell petter, green beans and a test carrot. :)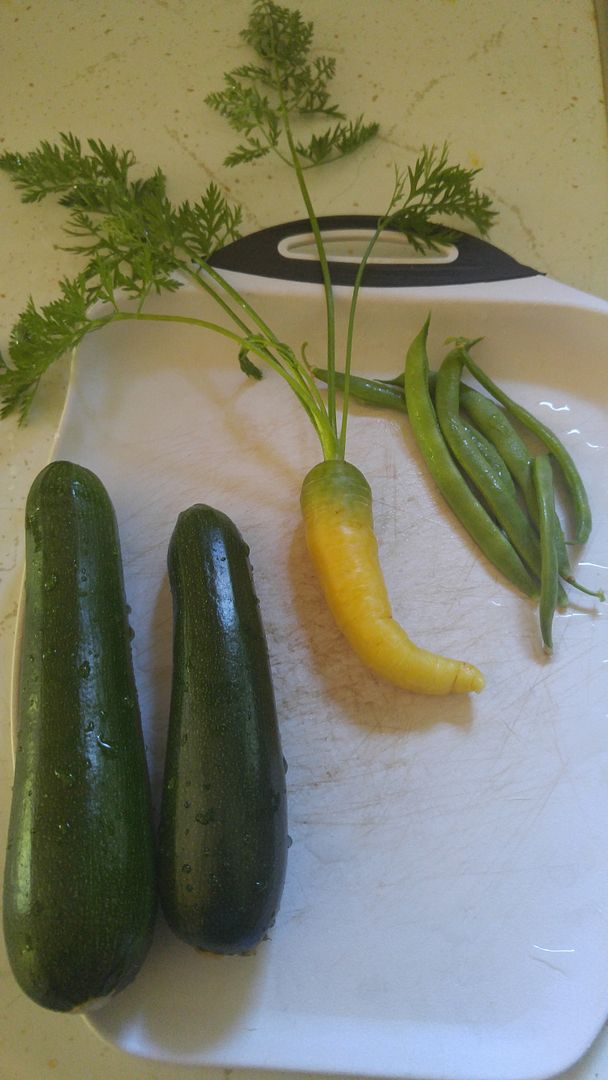 Man I have been wanting to do a gardening update for a while. Things are going along pretty well.
Current Mood:

accomplished

Current Music:

Profits of Rage!