Shows
I've been lucky enough to have gone to a couple of fun shows the past week and a half. Last Saturday I got to see Maria Bamford at the Moore, which was super fun. Tuesday I got to see the Specials at the Showbox which was awesome. The funny thing about The Specials show was that, although the show was not all ages, the audience sure was. There were folks there from their 20s to probably their 50s or more, like the original fans from late 70s early 80s. To see older people, still dressing up like rude boys and semi-slam dancing was an amazing sight to see. Also, with the older crowd there was far fewer cell phones being held up. The audience felt present. I didn't take a picture until they mentioned it was the last song and I was like, "oh shit, yeah." It was a very fun show. They played all the songs I wanted to hear. Terry is a bit of a grumpy puss while Lynval is more upbeat, I guess as expected. Lynval mentioned that he had moved the the US and there were some jokes about Brexit and Trump that the audience was all on board for. However, I was really disappointed in the Seattle crowd for their lackluster cheer for his statement about Black Lives Matter. Though, yes the audience cheered, it was definitely not at capacity or it didn't sound like the majority of the audience was as on-board as I would have liked in the predominantly white crowd. That bummed me out. Otherwise, the show was sensational. And it had been a long, busy day for me at work and a bad day for Andy, the show turned moods right around!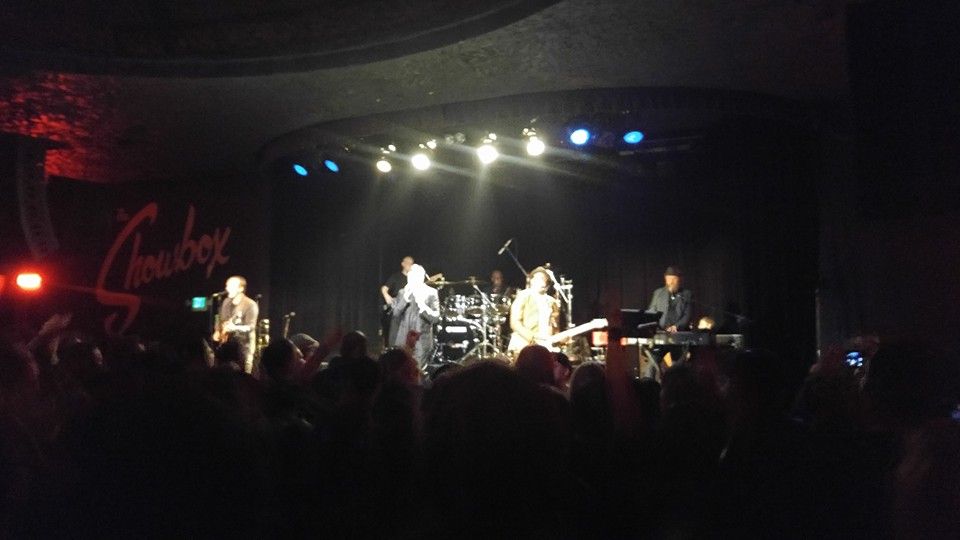 Anniversary
Sept 21 was our 3 year anniversary. On the day we didn't do too much. After work, I had to feed my parents cats while they were out of town. Traffic was really bad and it took me an astonishing hour to get home just from Dravis after I was done feeding the kitties and I came home to find Andy taking a nap. We had dinner and watch some more Orange in the New Black.
On Saturday, though, we had reservations for a fancy-pants dinner at El Gaucho. Neither of us had been to El Gaucho and we were warmly welcomed with a card and rose petals on our table for our anniversary. We went all out getting the table side caesar salad and oysters and scallops and i had venison for the first time in years and it was amazing. Andy got a fillet oscar but with lobster instead of crab. Yum. We got bananas foster as a desert and so got some tableside flambe going on. It was pretty delicious. It was similar to Court of Two Sisters meal in NOLA but of course not quite the same, no southern dishes like turtle soup, and of course not as beautiful as that outdoor patio that makes you feel like you're dining in a Renoir painting.
Anywhoo, there was also a celebrity sighting at the restaurant as well as we have a clear view of Seahawks defensive lineman,
Michael Bennett
, dining in one of the private rooms. That's the Seahawk who started a team book club! That was pretty neat.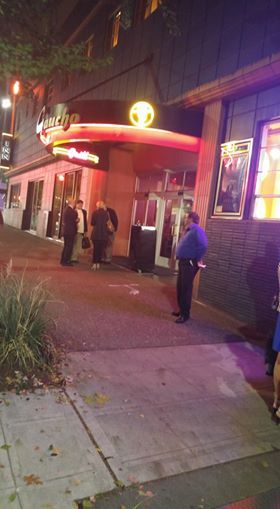 Current Music:

The Specials "Friday Night, Saturday Morning"