While we were sitting at a table together, we were talking about how we wondered if there was going to be a bouquet and garter toss. Sam is 3 for 3 on catching garters at weddings, or actually 4 for 4. Sam was telling this story about how at Elana's wedding he caught the garter and this little girl took it from him and he told her that little girls who steal the garter will never get married. We laughed at how he may have scared her, that she may grow up to be forever single because she recalls being cursed by the evil gay wizard, which became the on-going joke for the night.
The food was BBQ fare, which I didn't get too much of was I was still pretty full from lunch. We ate, drank and were merry for the wedding. Dan and Kristen seemed very happy and I, again, cried during their first dance (Kristen broke and that made me loose it) and during the speeches. Andy made a speech about his friendship with Dan and how Kristen has brought a calm to Dan that Andy has never seen in him before. Again, the water works. We even got a little face time with the bride and groom. Oh yeah and Dan did this silly dance which has some inside joke I'm not privy to but I'm sure it solidified, in case Kristen didn't know, that she was marrying a big dork. They're the best kind. :)
Everyone pitched in at cleaning up and my only disappointment was that the bride and groom didn't depart from the wedding on horseback because that shit would have been fucking rad. [Important contextual backstory Kristen owns and rides a Fjord horse and is quite the equestrian.] Congratulations, Dan & Kristen! Mazel tov!
We clean up pretty well!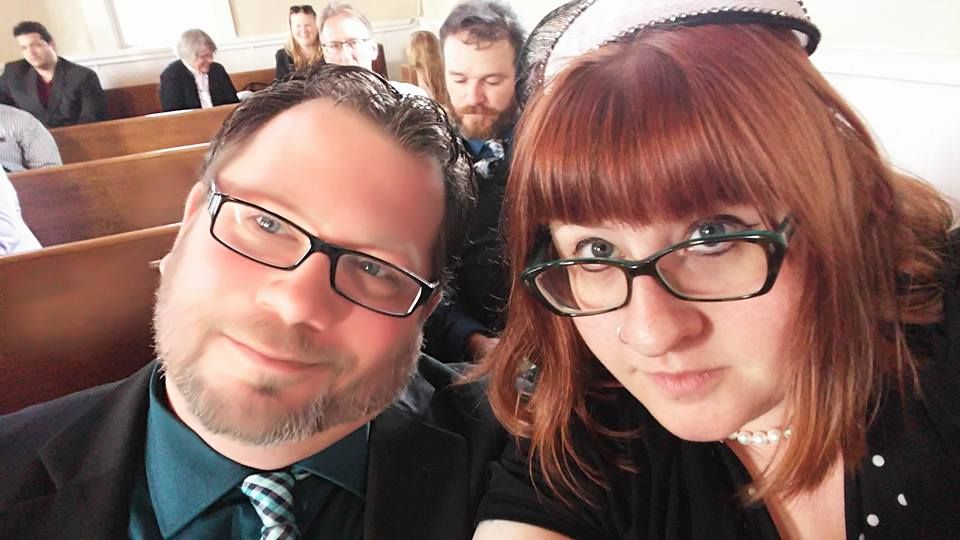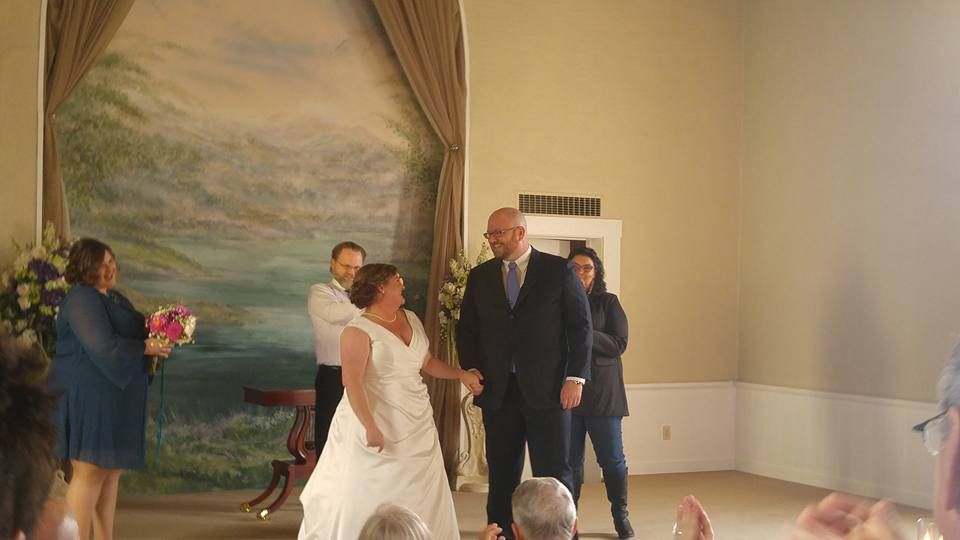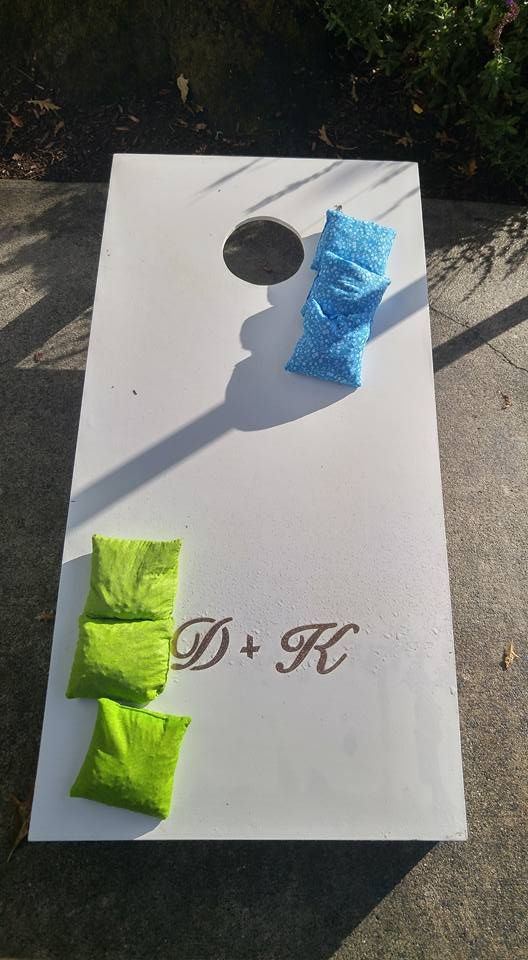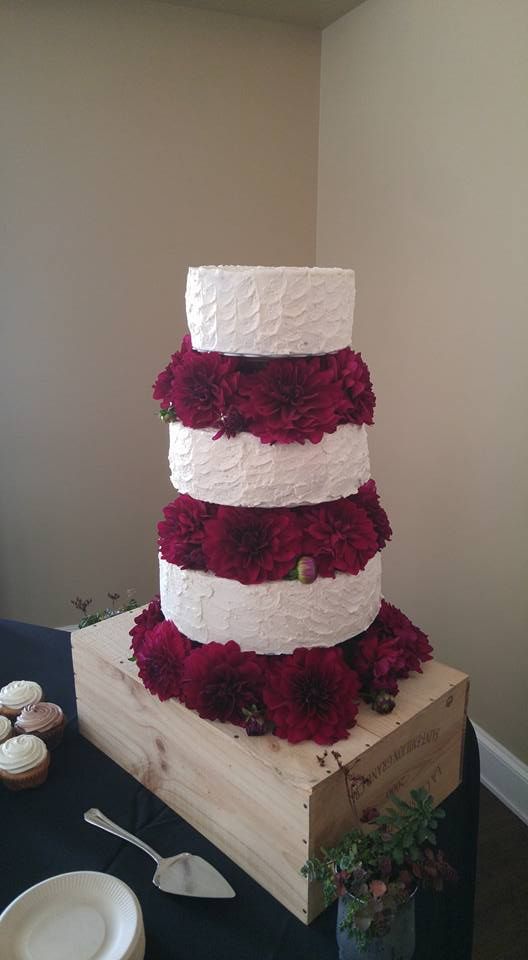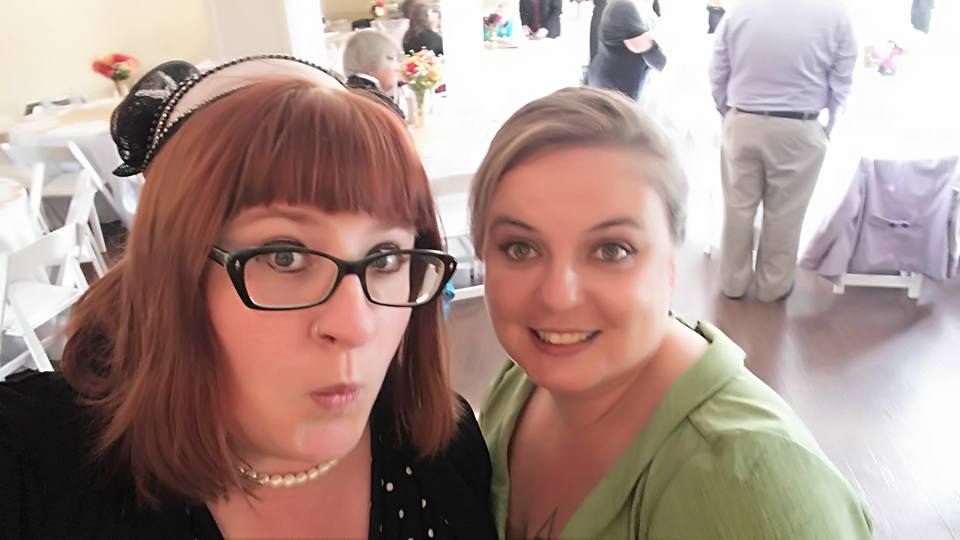 Me & Raye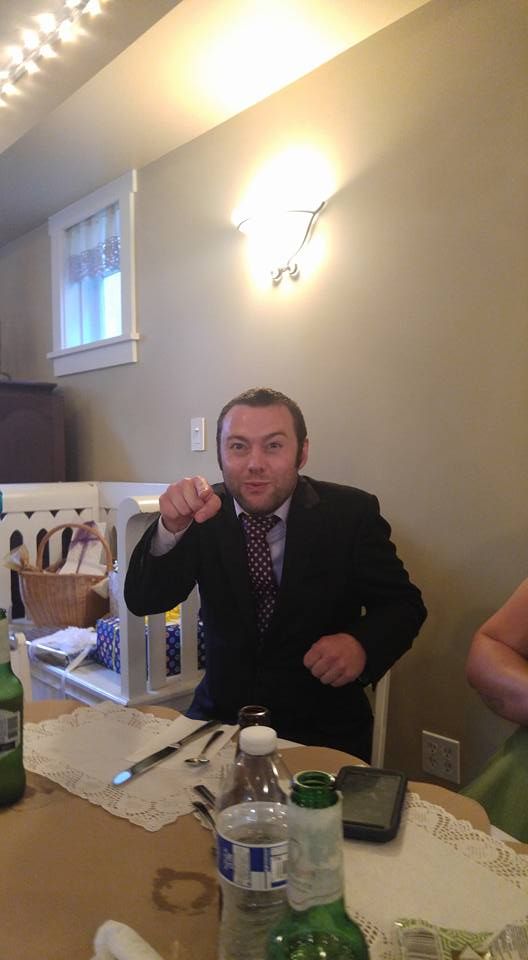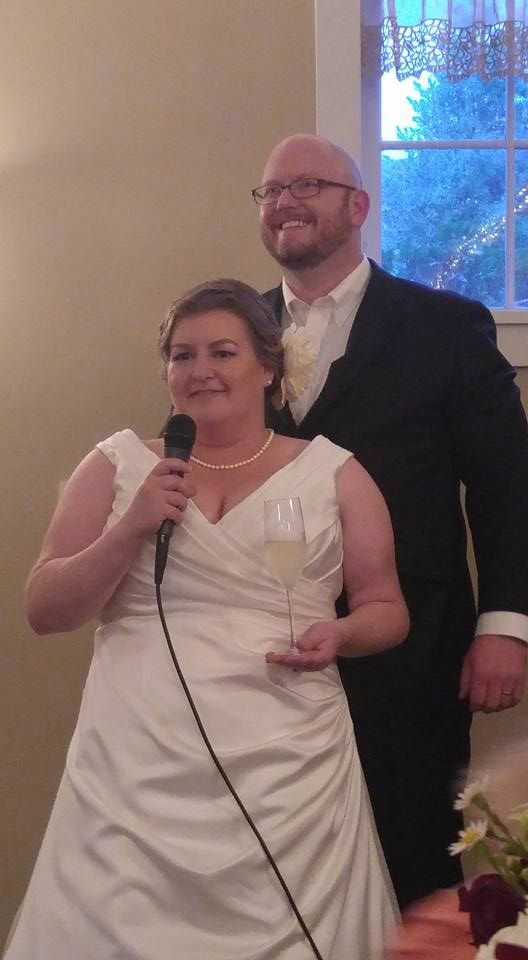 Sam's evil gay wizard face!
I'm super late in writing about this because work and QC have dominated my time this week but last weekend was Dan & Kristen's wedding. Me, Andy, Dani, Raye and Samuel were all invited and carpooled out to Snohomish for the event. It was friggin nasty outside when we hit town but luckily if cleared up before the ceremony. We went early to volunteer to help set up but, apart from bringing the ice, they didn't have much for us to do when we got there so we just went out and grabbed some lunch. The wedding was in this cute little wedding chapel with the pews on the top floor and the reception area on the bottom floor. Our lot took up a full pew. When the ceremony started, there was an awkward moment when Kristen didn't come out because she didn't get her queue. There was a long, nervous wait, that seemed to go on forever and eventually a laugh from Dan broke the tension and everyone laughed and it wasn't long before Kristen came out. The ceremony was short and sweet. I started crying pretty early on and it would not be the last time.After the ceremony, we headed to the reception area while the wedding party and the family went out to the garden beside the building to take pictures. There was an amazingly lucky sunny streak during and after the ceremony.