Garden
It's officially spring! Though the weather has been predominantly wet and cold and blustery, we have lucked out with at least one sunny day each weekend for the last two weekends. Last weekend, when it was particularly nice, I managed to clean three out of four of the beds. It was a lot of hard work, but paled in comparison to the massive dirt project from last spring so it didn't seem to bad.
Check it out!
Before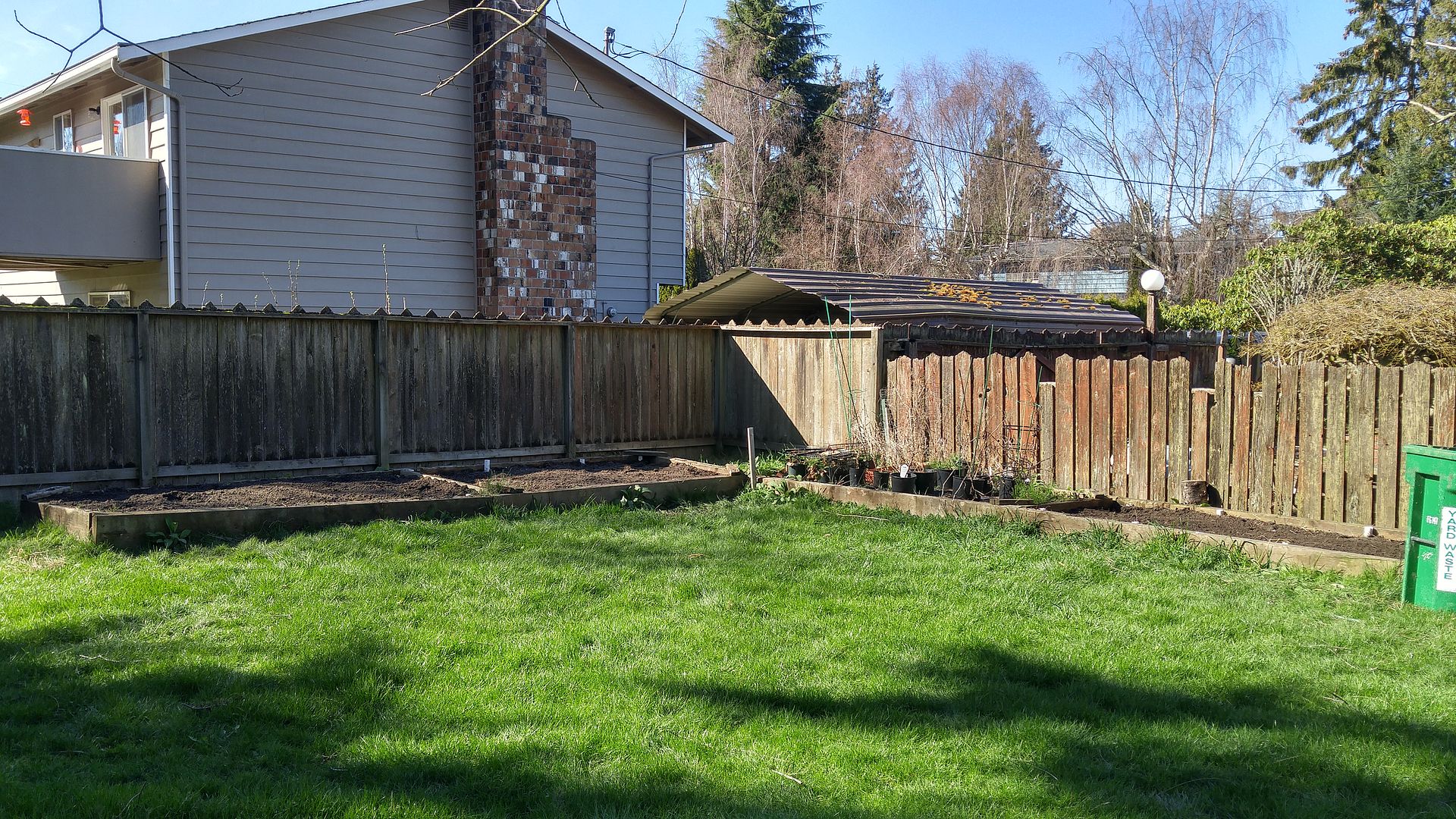 After
Yesterday it was cold but there was a bit of sun and Andy and I went to Fred Myer and picked up some starters to plant.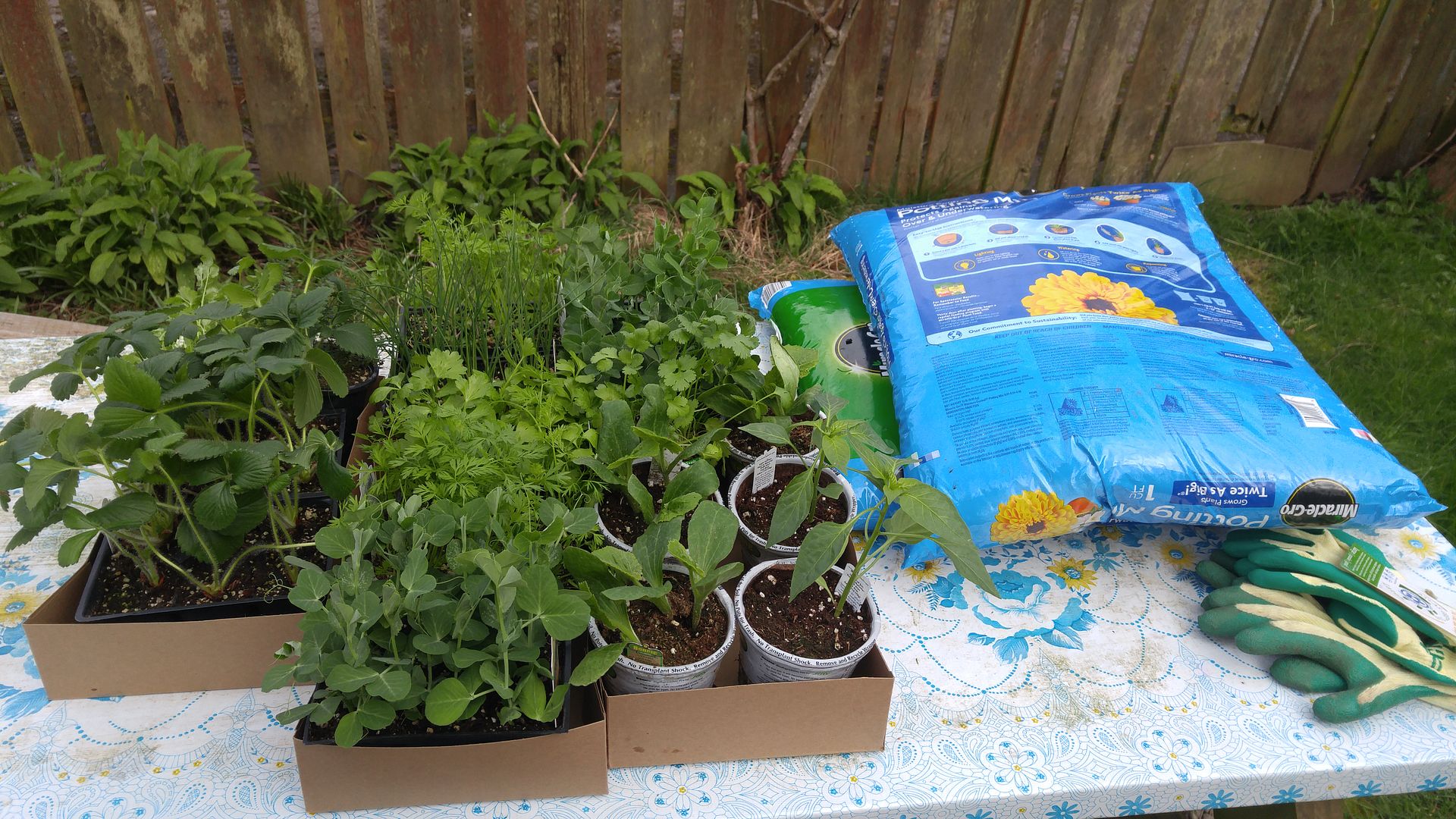 Let's do this!
Carrots & cilantro (in the hanging pot) & soooo many strawberries. We bought more strawberries but my 4 plants from last year survived the winter. If we can keep the birds away from them I may have a LOT of strawberries this year!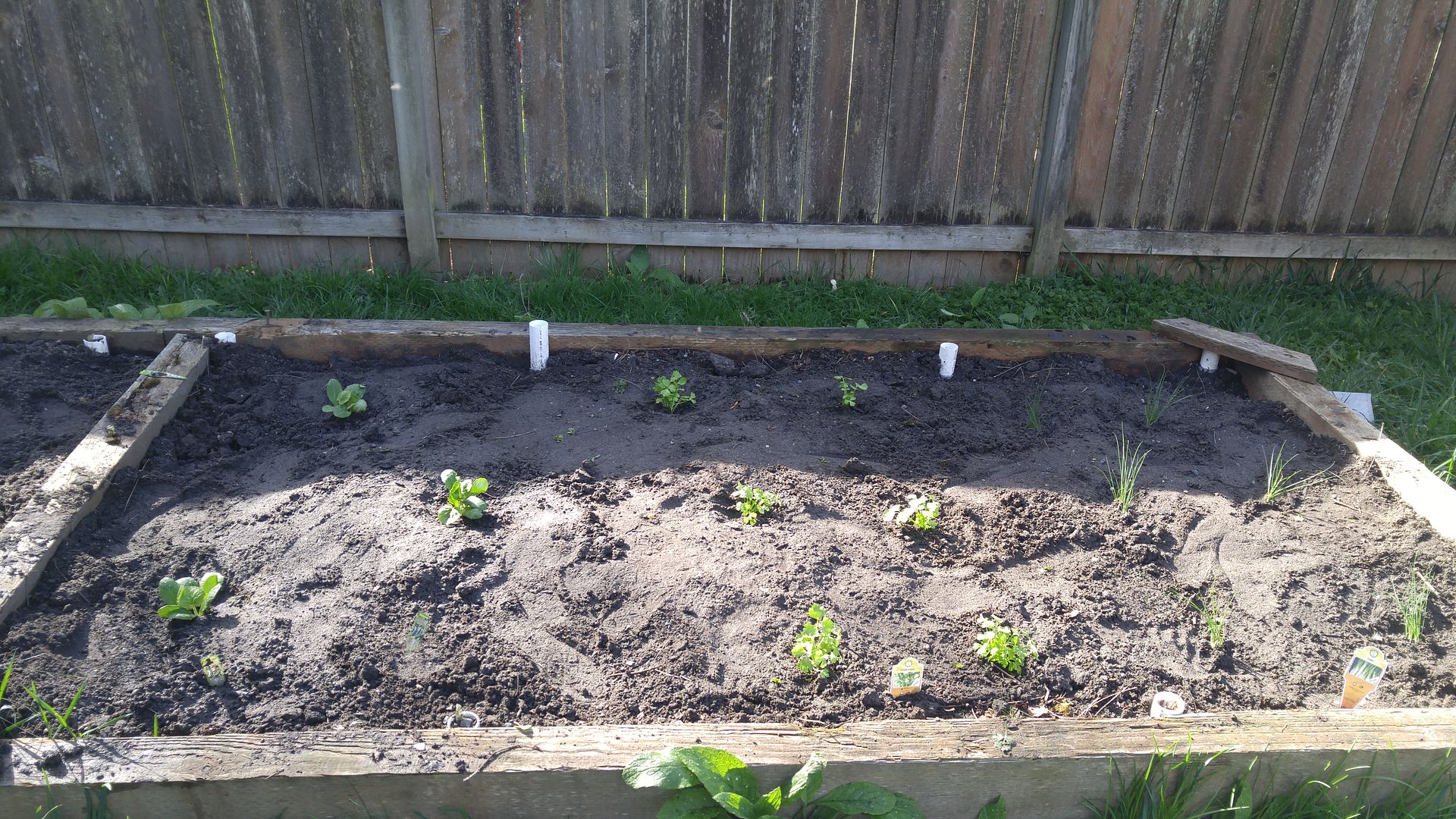 Zucchini, celery and leeks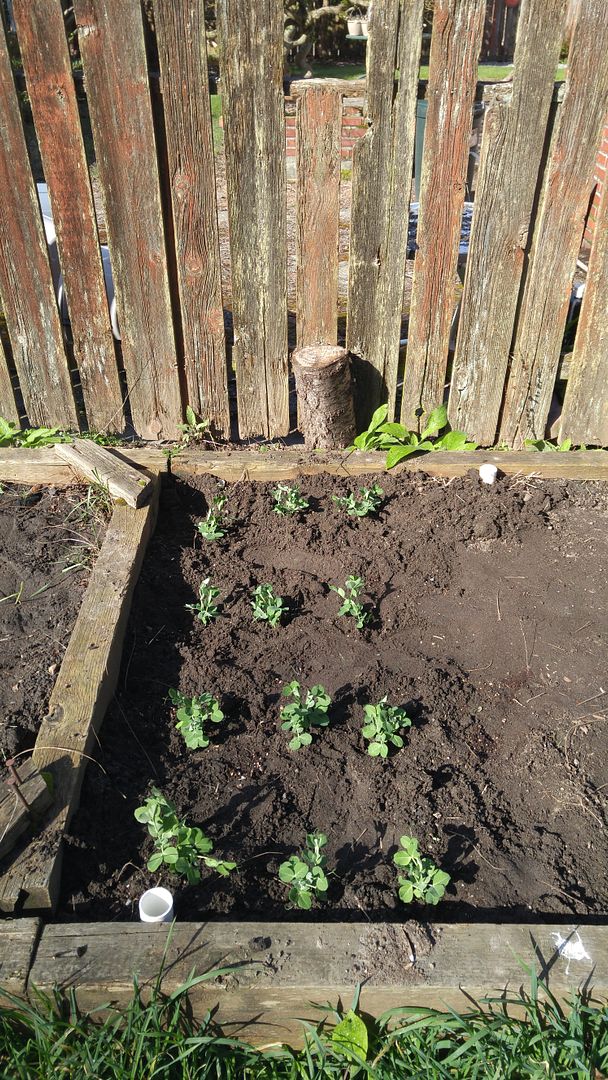 Snow peas
Strawberries, bell peppers, cilantro and snow peas (we bought too many snow peas)
Let the gardening journey commence. We learned a lot last year time to apply those lessons along with trying new things. I'm particularly excited about the leeks and the fresh herbs.
Shows
Last Friday Dani and I had tickets to An Evening with John Cleese down in Tacoma. We weren't sure what he was doing but it's John Cleese so we didn't really care. We braved Tacoma on a particularly dark and rainy St. Patricks Day with Dani's (adult) twin daughters in the back seat. He did two shows in one night and we had tickets to the second one.
It was pretty much Cleese talking about his life, from childhood before Monty Python and after. He told stories behind certain sketches, scenes in Faulty Towers and a Fish Called Wanda. It was a delight! And, naturally there were some side jokes about 45.
This Friday, Andy and I had tickets to see Patton Oswalt at the Paramount.
I was really looking forward to his, having been a fan for about 10 years but have never seen him live. Considering the personal tragedy he suffered in losing his wife last year, I wasn't exactly sure what to expect. His opener was local comedian Derek Sheen who has been on QC. How cool is that!? He was great and then Patton Oswalt came on and was just fantastic. It went by really fast and he had us roaring with laughter. He had a bit with the audience where he somehow managed to talk to the strangest group of people; where the girl was out with her boyfriend's friend because the boyfriend was out flying drones in the woods. It was just rediculous.; I can't describe it and do it justice. In the second half he told stories from the last year of his life. I think it's the first time at a comedy show where I've cried (tears of non-laugher) as well as laughed. It was really a great show.
Spooky Shit
So two Wednesdays ago (3/15) Andy was out being initiated to the Eagles and I was home alone with the pets. Around 7 or 8 I heard a thump from the ceiling/upstairs. I didn't want to investigate by myself so when Andy came home I told him to go up there and check. (Yes, I'll admit, despite my refusal to call it a ghost in a non-colloquial sense, I'm a total pussy) Andy went up there and discovered Raye's laundry basket was in the middle of the room.
I went back downstairs and Andy dropped the laundry basket on the floor a couple of times to see if it sounded to me like the sound I had heard a couple of hours earlier and sure enough it was.
Then last night (3/25) Andy were on the couch watching a movie when we both heard a thump. We paused the movie right away and Andy went up to investigate. He went up to discover one of the chairs was positioned like this in the doorway to the big room.
This is the second time the chair has been found like this. This happened
last month
as well.
Nothing else seemed out of place and we put the chair back in its place. Weird.