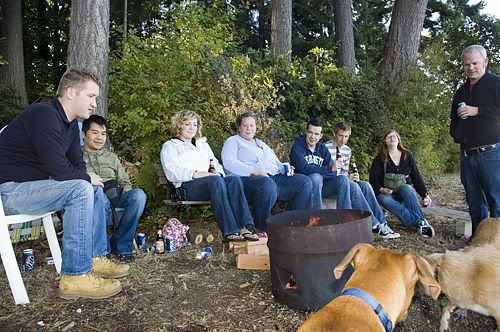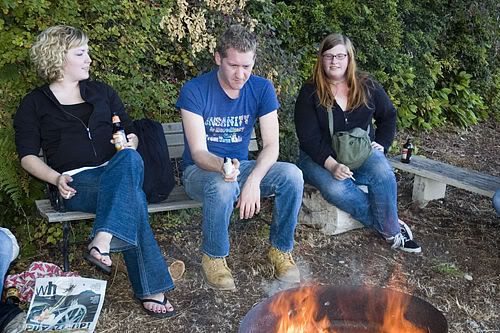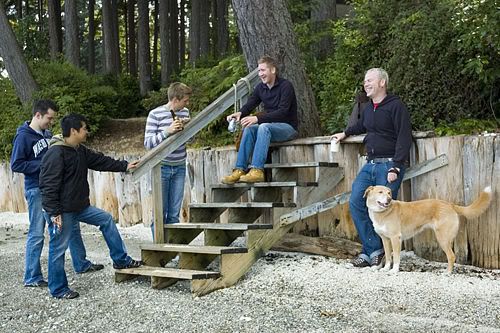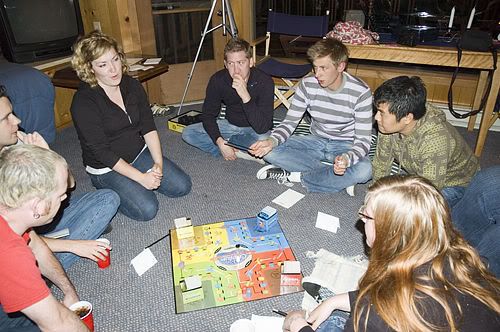 It's the little things, ya know?
After ten hours of work, I was very happy to come home and find boursin and a greek salad for dinner, a makers mark manhattan, and EWAN is on telly! (moulin rouge, tragic cough in the first act, *cough*)
HEY Assholes just cut a a commercial in the middle of a song!!! grrr
I need to find some way to socialize with friends that doesn't involve drinking, or rather money in general, becasue i realize that I'm going to become very poor soon and that if I want to see buddies, perhpas with the exception of Ginger, it's damn near always in a bar. And I only have a month or so left to spend with Cathy and Neil but anytime I hang out drinking or dinner is involved. Damn. Any ideas?
Finally YEAY!!!! I got my foot in the door ( a phone interview) for a job I really really want!
Over the weekend a collection of Tablet peeps went to the penninsula for a little gettogether. I drank a bit too much and didn't feel too hot on Sunday but at least there was no throwing up off the balchony! My favorite part was the shit talking and the joking around on teh beach. I was laughing so insanely much, it really lifted my spirits more than anything else could in light of the end of Tablet. I'm bumbed some of the other Tablet peeps couldn't make it but I had a kick-ass time.
Current Mood:

content

Current Music:

Like a Virgin from Moulin Rouge on the telly